« August 2009 | Main | October 2009 »
September 30, 2009
I love the euro
It's that time of year again when many in the farming industry take an even closer interest in the value of sterling and what is going on in the international currency markets.
Of course such things are always important and the weakness of sterling has already served the farming industry pretty well over the past 12 months.
But the value of sterling is even more important now as at close of play on 30 September, the EU commission will fix the rate at which this year's single farm payments will be converted from euros into national currencies.
Damn - looks like it is down a cent and a quarter in the last couple of days, that's a few quid I've lost, but a lot better than last year. I bet on the pound weakening since the summer, because as badly run as the euro is, the pound is even more of a basket case for all the reasons we know and love.
Posted by The Englishman at 4:45 PM | Comments (1) | TrackBack
Breaking Hockey Sticks
- Bishop Hill blog - The Yamal implosion
There is a great deal of excitement among climate sceptics over Steve McIntyre's recent posting on Yamal. Several people have asked me to do a layman's guide to the story in the manner of Caspar and the Jesus paper. Here it is.
If you haven't, and even if you have, been following this on the more geeky sites go and read this. It is important/
Posted by The Englishman at 7:14 AM | Comments (0) | TrackBack
Shopping tips form a Doctor

Raise alcohol prices so food costs can be cut, says doctor - Scotsman.com News

ORDINARY consumers are subsidising binge drinkers because supermarkets increase the cost of everyday items to make up for discount alcohol sales, a leading doctor has said.
Liver specialist Dr Chris Record said a minimum price of 50p per unit of alcohol should be introduced, a move he claimed could lead to a reduction in the cost of a weekly shop.
"A minimum price would mean an increase in profit for retailers from alcohol, allowing them to make other products more affordable for moderate drinkers."

I bet Tesco et al are grateful for that idea, no wonder they are struggling to make money as they don't have such clever retail strategists on board.
Posted by The Englishman at 7:08 AM | Comments (2) | TrackBack
Gordon Brown's Britain
Police guard Simmons family after death threats made over Pilkington suicide - Times Online
The family accused of tormenting Fiona Pilkington and her disabled children have received death threats, it was claimed yesterday, as police patrols were stepped up near their home.
Police officers drove past the Simmons family home at least 11 times and made a 30-minute visit to the home of Dorothy Simmons, the matriarch of the family. In contrast, the police log of the 33 telephone calls that Ms Pilkington made about death threats, children lighting fires on her property and her son being attacked show that she received as few as eight visits, sometimes days after the event.
More people are going to register this story and remember it as indicative of Gordon's Brown policies than the vacuous speech he gave to a handful of political obsessives yesterday.
Posted by The Englishman at 7:03 AM | Comments (3) | TrackBack
Dummkopf
Americans are 'illiterate' about climate change, claims expert - Telegraph
Prof Schellnhuber, the director of the Potsdam Institute for Climate Change, "In a sense the US is climate illiterate. If you look at global polls about what the public knows about climate change even in Brazil, China you have more people who know about the problem and think deep cuts in emissions are needed," he said.
Prof Schellnhuber, who has played a key role in waking the world up to climate change through his work advising the German government, described the Copenhagen conference as "the most important meeting in the history of the human species".
If you don't agree with me you are stupid and we should ignore you until you have been re-educated...
Posted by The Englishman at 6:56 AM | Comments (2) | TrackBack
September 28, 2009
Brown Poll Results


Winkball.com have just launched the results of a nationwide video poll prior to Gordon Brown's speech tomorrow at the Labour Party Conference.
Posted by The Englishman at 5:17 PM | Comments (1) | TrackBack
Missspelt
www.telegraph.co.uk/.../Googlle-Google-releases-missspelt-logo-to-mark-11th-anniversary.htm
Boo - They have corrected it now....
Googlle: Google releases misspelt logo to mark 11th anniversary - Telegraph
Posted by The Englishman at 4:00 PM | Comments (2) | TrackBack
Brown points at the bigger boys and claims they did it.
Brown to 'ban old bonus system'
"We are going to clean up the system once and for all," he said.
The measures will "represent the toughest action of any country in the world," Mr Brown added.
Pathetic attempt to appeal to the envy of the voters, and what's the last thing the City needs to regrow as the leading global banking centre and huge contributor of tax money, more regulation. But he must have someone to blame for his actions, his uncontrolled spending as Chancellor which is still being defended as the work of a prudent financial genius.
Posted by The Englishman at 6:38 AM | Comments (1) | TrackBack
Where the old trade's plyin' an' the old flag flyin'
The Royal Navy says it has seized its largest haul of cocaine, with an estimated street value of £240m.
The Portsmouth-based frigate HMS Iron Duke seized more than five-and-a-half tonnes of the drug from a 138ft fishing boat off the coast of South America....
In raids in July and August, the warship was involved in two operations which seized cocaine with an estimated street value totalling £39m.
Prince William served on HMS Iron Duke in July 2008, during which the crew seized more than £40m of cocaine in the Caribbean.
The spirit of Drake and Hawkins is abroad, that's the way to bolster the defence budget. I wonder if there is any Spanish gold still being shipped because our troops need every penny they can get to pay for better equipment.
Posted by The Englishman at 6:32 AM | Comments (2) | TrackBack
Loaves and Fishes
Beer will be served in mugs containing two thirds of a pint, unwrapped loaves of bread will be permissible in any size and small measures of wine will be legalised to assist with tasting sessions.
New weights and measures regulations will soon make a bonfire of many existing controls.
The changes were announced in the Government's response to a consultation by the National Measurements Office. Lord Drayson, Science and Innovation Minister, said: "There is no question of replacing the British pint, but introducing the option of a new imperial measure is good news for consumers, providing them with more choice.
Loaves have been standardised for 750 years but the Government is to set bakers free by allowing them to sell sizes other than the usual 400g or 800g. That will encourage the growth of speciality and artisan breads. Customers will be told the size they are getting.
More choice, hurrah! But as long as I'm told what I'm getting why can't I get any size I choose? Why does Lord Drayson have the final say over how large my drink may be?
Posted by The Englishman at 6:27 AM | Comments (0) | TrackBack
Marr was right to ask Guido's queation
BBC stuns Gordon Brown with question on pill taking
Mr Marr told Mr Brown that he wanted to ask about "something everybody has been talking about in the Westminster village... A lot of people in this country use prescription painkillers and pills to help them get through."
He went on: "Are you one of them?"
A stunned Mr Brown replied: "No. I think this is the sort of questioning which is all too often entering the lexicon of British politics."....
Lord Mandelson, the First Secretary, attacked the "personal intrusiveness" of Mr Marr's questions. He told a fringe meeting at the Labour conference the questions had been unacceptable.
He added: "Based on what incidentally, I haven't the foggiest, and I wonder if Andrew did either"......
Mr Marr told the Daily Telegraph yesterday afternoon: "I thought very carefully about asking the question. So many people in the Westminster village and beyond are talking about it that it seemed to me a fair question to ask."
Downing Street last night privately disputed his analysis about who is "talking about it"
Mandy at his most slithery, dear Andrew can expect a call. And of course Marr was right and proper to raise a well known rumour which has implications for how the country is being run. We wouldn't want to go back to the days when a Prime Minister has a stroke and is left ga-ga in No 10 and the press pretends nothing is wrong would we? Not that we could with the scuttlebutts of the blogosphere spreading the news.
Posted by The Englishman at 6:05 AM | Comments (1) | TrackBack
September 27, 2009
Paedo Polanski, better late than never?
The Smoking Gun: Archive reveals the unsealed grand jury minutes that detail Roman Polanski's 1977 sex assault including anal rape of a 13 year old girl.
But he is an "artist" and a major league luvvie so how dare they want to put him up for trial. I would rather book Garry Glitter as the entertainer for a kids party than have anything to do with the scumbag director and his apologists.
Posted by The Englishman at 5:10 PM | Comments (3) | TrackBack
September 25, 2009
Friday Night is Music Night (Similar but Different Edition)
Only 68 views as of now so I guess you haven't seen it before....
Posted by The Englishman at 3:28 PM | Comments (0) | TrackBack
Costa del Antarctica
Climate change accelerating – UNEP
Climate change is happening faster than previously thought, according to a new report from the UN Environment Programme.... because of increasing amounts of pollution in the atmosphere, speeding up of melting glaciers, collapsing ecosystems and acidification of the oceans.
The Climate Change Science Compendium 2009 looked at 400 scientific reports released ......

Unlike The Telegraph I provide a link to the actual report, and flicking through what is the first image that hits my eye?
Dear old Steig's paper makes an outing, that it has been sliced, diced and spat out by Climate Auditors as being less than robust is of course ignored.

Posted by The Englishman at 6:36 AM | Comments (3) | TrackBack
We plough the fields and scatter
Farmers told to stop ploughing land to protect soil
"Precision farming" is already widely used by the traditional "barley barons" who in recent years have invested in machines that do not churn up the earth. Instead the equipment merely turns over the top layer and new seed is planted on soil that includes stubble from the previous crop. Ministers want the technique to become standard practice.
The Soil Association, which champions organic farming, criticised the Government's plan...
One of the main purposes of ploughing is bury weed seeds, if you don't bury them you need to spray them off. Organic farming demands ploughing, an interesting clash of greeneries...
Posted by The Englishman at 6:25 AM | Comments (2) | TrackBack
September 24, 2009
Modoki - Same But Different But Nothing New
El Niño 'Modoki' – a new kind of El Niño will increase with global warming
Research published today in Nature has identified a new type of El Niño climate anomaly that is occurring with more and more frequency as a consequence of human-induced global warming.
Obviously I haven't read the Nature paper which firmly points the finger at us for stirring up the Pacific - one outcome could be worsening droughts in India and Australia.
It could also cause more severe hurricanes in the Caribbean and US, since El Nino is known to hamper the development of tropical cyclones.
The changing ocean events may even have an impact on the UK and northern Europe, as there is a link between strong El Ninos and heavier than normal spring rainfall over central Europe and southern regions of the UK.
Luckily I don't have to as an excellent paper was published on Watts Up by Bob Tisdale about this a couple of months ago:
...Figure 2 is a short-term (1979 to 2008) times-series graph of the El Nino Modoki Index, using the calculation from Ashok et al. Ashok et al define a typical El Nino Modoki event as, "We call an El Nino Modoki event 'typical' when its amplitude of the index is equal to or greater than 0.7α, where α is the seasonal standard deviation."


http://i31.tinypic.com/70dxsy.png

Figure 2
Figure 3 is a longer-term (1900 to 2008) times-series graph of the El Nino Modoki Index. As you will note, El Nino Modoki events as determined by the El Nino Modoki Index have occurred over the entire term of the data. There is nothing NEW about El Nino Modoki events.
http://i28.tinypic.com/2cyo57p.png
Figure 3
SOURCE
HADISST data is available through the KNMI Climate Explorer website:

http://climexp.knmi.nl/selectfield_obs.cgi?someone@somewhere
Posted by The Englishman at 7:21 AM | Comments (0) | TrackBack
Benn's Plans To Nationalise The Means of Production
A strategy to protect the health of England's soils and ensure they continue to store carbon dioxide, will be published by the government later.
Mr Benn said: "Soil is one of the building blocks of life. Good quality soils are essential for a thriving farming industry, a sustainable food supply, and a healthy environment.
"Britain's soils hold more carbon than all the trees in Europe's forests - and their protection is critical if we are to successfully combat climate change.
A Department for Environment, Food and Rural Affairs (Defra) spokesman said: "England's soil has suffered over the last 200 years from the impacts of intensive farming and industrial pollution, and today is under threat from erosion by wind and rain, a loss of organic matter and nutrients, and pressure for development."
The new strategy will set out plans to "halt and reverse" this degradation over the next 20 years.
The BBC's environment correspondent, Sarah Mukherjee, said although farmers are pleased the government is taking the issue seriously, some say this report is behind the times.
"Behind the times"? There is no evidence of any major degradation of top soil in this country, by any measure the vast majority of it is improving and is increasingly well cared for. It provides the livelihood for farmers so it is in their interest to do so.
All this report will do is increase the already onerous rules and regulations that farmers have to follow. Instead of being the best judges of what they can do on their own farms they have to follow Mr Benn's rules set in Whitehall.
(One result is pressure on the House Martin population - they need mud to build their nests and cattle tracks were a common source - farmers aren't allowed to let cattle puddle the ground now so their is less mud and so it is reported the nests fail more often.)
Posted by The Englishman at 6:38 AM | Comments (1) | TrackBack
Obama's Tea Boy
No 10 'frantic' over Obama talks
White House officials rejected repeated requests from Britain for a formal meeting between President Barack Obama and Gordon Brown, it has emerged.
The UK prime minister's team were "frantic" after being unable to secure the talks at the UN summit in New York, a diplomatic source has told the BBC.
However, the president held private meetings with the leaders of Japan, China and Russia.
Downing Street said reports of a snub were "completely without foundation".
A spokesman said the men had had a "wide-ranging discussion following last night's climate change dinner".
It has emerged this was a few minutes of conversation in a kitchen at the United Nations.
Even the BBC are taking the piss of The World's Statesman of The Year, desperate to touch the hem of the gown of The Messiah all he managed was a few mumbled words as The Chosen One was blessing a few loaves and fishes on his way out of the building.
Posted by The Englishman at 6:31 AM | Comments (1) | TrackBack
September 23, 2009
Lolling, Lolling, Lolling, Lawhide!
Posted by The Englishman at 8:26 PM | Comments (0) | TrackBack
Pass the Sick Bag
Gordon Brown embraces U2 star Bono after being named World Statesman of the Year in New York today

Posted by The Englishman at 8:17 PM | Comments (5) | TrackBack
EnviroStasi
Government officials track cars and trespass on private property, report shows - Telegraph
Reports from the Office of Surveillance Commissioners (OSC), a Government agency, found that staff from the Environment Agency investigating the illegal disposal of waste may have broken the law.
The reports suggested that the agency was considering specifically including evidence gained through trespass and vehicle tracking devices in an attempt to have a court rule on whether it was allowed to continue.
RIPA became law in 2000 and was intended to fight terrorism and serious crime. However, councils and other bodies have been criticised for using it to snoop on the public over minor offences including fly-tipping or misleading school applications.
The Environment Agency used its powers under RIPA to carry out 1,009 surveillance operations between 2004 and 2008,
Last night, the Environment Agency said that it was suspending use of the tactics pending a legal judgement on whether they were acceptable.
However, the agency is also trialling a register of secret informants who report suspected waste offences in the north east of England, and eventually plans a national spy network, the Commissioner reported.
Anyone think that all environmentalists are warm and cuddly still?
Posted by The Englishman at 7:10 AM | Comments (1) | TrackBack
UKBA Latest News
UK Border Agency | Double trouble for takeaway employing illegal workers
Swansea Valley business could face a fine of up to £50,000 for employing illegal workers.
After the documents of staff were checked, five Chinese workers were found to have no legal right to be employed in the United Kingdom.
The takeaway was issued with an on-the-spot penalty notice for employing the five illegal workers.
To avoid a fine of up to £50,000 (up to £10,000 per illegal worker), the employers must prove to us that they carried out the correct right-to-work checks to employ workers from outside the European Union, such as asking for passports or work permits.
'The message is clear for employers - we will not tolerate illegal working. It is a crime that not only undercuts local business but also has a serious impact on communities, taking jobs from those who are genuinely allowed to work.
'There are simple ways of checking a foreign national's right to work and there is no excuse for not checking the identity of those applying for jobs.
'We support and encourage employers to comply with the rules, but when they fail to do so it is right that we crack down on them.'
A tough new civil penalty system was brought in last year to provide a fast and effective way of tackling employers who fail to carry out proper checks on workers from outside Europe.
A fine of up to £10,000 per worker can be imposed for every illegal worker found at a business.
Guidance for employers on preventing illegal working can be found on the UK Border Agency website, www.ukba.homeoffice.gov.uk/employingmigrants or by calling the UK Border Agency Employers' Helpline on 0845 010 6677.
Anyone who suspects that illegal workers are being employed in Wales can contact the UK Border Agency on 029 2092 4727.
Posted by The Englishman at 6:55 AM | Comments (1) | TrackBack
CrimeStoppers
Great Bentley: Restaurant 'employed 5 illegal immigrants' (From Clacton and Frinton Gazette)
A RESTAURANT in Great Bentley faces a fine of up to £50,000 after employing five alleged illegal immigrants.
The Thai Flag now faces a fine unless it can prove the correct pre-employment checks were carried out.
Restaurant manager William Ng said: "At the moment we are still waiting to sort things out.
"But we believe we have the correct documentation and when they came to work I saw their documents.
"I believe they have permission to work in the UK, which is why I employed them."
Mr Ng, who is originally from Hong Kong but has lived in the UK for 38 years, said the restaurant has only been open 14 weeks.
The UK Border Agency said a fine of up to £10,000 per worker can be imposed for every illegal worker found at a business.
Chief immigration officer Jack Davis said: "Those who use and exploit illegal workers face severe financial penalties.
"Employers who don't play by the rules will get struck off our register, lose the right to recruit staff from outside Europe, face on the spot fines and could potentially end up in jail."
The agency said a tough new civil penalty system was brought in last year to provide a fast and effective way of tackling bosses who fail to carry out proper checks on workers from outside Europe.
• Anyone who suspects that illegal workers are being employed should contact Crimestoppers anonymously on 0800 555 111.
Posted by The Englishman at 6:52 AM | Comments (4) | TrackBack
September 22, 2009
Media Miss The Arctic Passage Story of The Year

Arctic ice meltdown greater than average again in 2009

The consistently severe retreats in recent years have prompted dire warnings from some scientists, who say ice-free Arctic summers may be just years away. That phenomenon, they say, would accelerate global warming and threaten the survival of polar bears, which feed primarily along ice edges.
The shrinking extent of Arctic ice is only part of the picture. U.S. scientists have released several studies this year pointing to a rapid thinning of ice cover even in areas where melting has been incomplete.
The Canadian Ice Service, an Environment Canada agency that monitors northern shipping conditions, confirmed the Northwest Passage has remained largely blocked by ice this summer.
The northern, deep-water route, which the service described as "rarely navigable," is "still choked with ice in Viscount Melville Sound" and impossible for normal ships to pass through, a spokesperson told Canwest News Service on Wednesday.
Despite all that ice having melted and whilst everyone looking at the North-East Passage it seems no one is reporting that the North West Passage didn't clear this year. But let's not let facts get in the way of a good story...
Posted by The Englishman at 6:52 AM | Comments (3) | TrackBack
Politics Fantasy League
Lib Dem £1m home levy 'to help low paid' - Times Online
The announcement came on an unsettled day for the party, amid further questions about whether its programme for the general election was sufficiently distinctive. Nick Clegg came under fire from his own front bench for scrapping pledges to abolish tuition fees and the Child Trust Fund. This scale of dissent towards a party leader so close to a general election is unusual.
Why do we have to read this guff about a bunch of losers playing fantasy politics by the seaside? They might as well write about the behind the scenes manoeuvrings of the Worthing Women's Institute's Presidential Election for the all the relevance it has.
Posted by The Englishman at 6:41 AM | Comments (1) | TrackBack
Tax, it is all your fault.

Darling blitz on 'morally wrong' tax avoidance - Scotsman.com News

Financial Secretary Stephen Timms denounced tax avoidance as "morally wrong" and said the PBR would contain measures to "tilt the game back towards honest, hard-working taxpayers".
Mr Timms told a conference of international tax experts at the Treasury in London that the global economic downturn had created a "different world" in which tax cheats would be pursued more vigorously than ever before."
A minority of companies – including large and small businesses – behaved as if they were playing a "game" with the tax authorities, in which their role was to find ways round government efforts to improve the efficiency and equity of the tax system, said the minister.
But the impact of their efforts to get round measures like the new 50p income tax rate was to increase the complexity of the tax system and harm the wider interests of British business.
Where's the morality is mulcting money from " honest, hard-working taxpayers" and pissing it away. Where's the morality of companies ignorint their duties to their shareholders, including " honest, hard-working taxpayers" and paying more tax than they legally have to, and where's the morality in blaming the bloated and byzantine tax system on the sufferers rather than the instigators?
Posted by The Englishman at 6:25 AM | Comments (1) | TrackBack
September 21, 2009
Consensus Forecast On Climate Change - Hocus Pocus.
AFP: Kenya rainmakers called to the rescue
Long vilified as sorcerers, Kenya's Nganyi rainmakers -- with meteorological equipment consisting of trees, pots and herbs -- are being enlisted to mitigate the effects of climate change.
The croak of the frog, the movement of the termites, the leafing of certain trees all carry information, the interpretation of which the Nganyi have transformed into a ritual art hovering between legend and science.
Modernisation slowly eroded the community's aura but the Nganyi have recently been offered a way of reviving their traditions through a project aimed at using indigenous knowledge in disaster prevention.
Funded by Britain and Canada, the programme brings the Kenya Meteorology Department (KMD) and traditional rainmakers together to produce more accurate forecasts and disseminate them to a wider number.
Ouma explains that traditional prediction methods have their limitations and that the project's main goal is to produce a consensus forecast that can be disseminated through indigenous channels.
"This project is part of an early warning system... We are helping people to adapt to climate change," Ouma says.
But Ouma, a PhD meteorologist, doesn't dismiss the Nganyi's art altogether and argues that what may seem to some like primitive hocus-pocus contains a wealth of untapped scientific information.
Posted by The Englishman at 9:45 PM | Comments (3) | TrackBack
Making Cash by Printing Money
Lewes banknotes are a tourist attraction, not a boost to the economy
One year, and 45,000 banknotes later, the Lewes Pound has been embraced by one group above all others. "Tourists come in and they'll buy one for a pound," said Alison Ridley, deputy manager of Bill's grocery and cafe. "Sometimes they ask, 'how much should I pay for one?'."
The pound notes expired last month and have been reissued in denominations of £5, £10, and £21. With less than a fortnight until the final deadline, around 80 per cent of the old notes have not been returned.
Of course the local currency wasn't going to boost the local economy in the tofu-eating bicycling way they hoped, but it means thousands of of real pounds have been spent on useless bits of paper for their collectable nature. I can't see the Brixton Pound having quite the same "old British town and antique thing."
And I'm not convinced that Darling's idea of printing lots more UK pounds will work in quite the same way either.
Posted by The Englishman at 7:10 AM | Comments (3) | TrackBack
What are jobs?
Tony Blair says climate change fight can create millions of jobs - Telegraph
Countries can make massive cost savings and create millions of jobs by signing up to global climate change initiatives, a new report backed by Tony Blair will argue.
The report, titled Cutting the Cost, will focus on the economic advantages of a global response to rising temperatures caused by the growth in greenhouse gas emissions.
Analysis in the report shows that an international global deal over climate change could create as many as 10 million new jobs in green energy by 2020.
In a foreword to the report, Mr Blair attempts to head off criticism of the proposals. ''The overall message is clear: even ignoring the costs of climate change itself, the world benefits economically from action to cut emissions.''

Grade A Economic Fuckwittery Creating costs doesn't promote economic revival.
Posted by The Englishman at 7:05 AM | Comments (4) | TrackBack
Troughing Pigs Cleaned Up Better Then State Employees
WHEN the government killed all the pigs in Egypt this spring – in what public health experts said was a misguided attempt to combat swine flu – it was warned Cairo would be overwhelmed with refuse. And it is.
The pigs used to eat tons of organic waste. Now the pigs are gone and rotting food piles up on middle-class and poor streets alike.
Cairo's rubbish garbage collection belonged to the informal sector of the economy. The government hired multinational companies to collect the refuse, and the companies decided to place bins around the city. But they failed to understand the ethos of the community. People do not take their garbage out. They are accustomed to someone collecting it from the door.
For more than half a century, those collectors were the Zabaleen, a community of Egyptian Christians who live on the cliffs on the eastern edge of the city. They collected the rubbish , sold the recyclables and fed the organic waste to their pigs – which they then slaughtered and ate.
"They killed the pigs, let them clean the city," said Moussa Rateb, a former rubbish collector and pig owner who lives in the Zabaleen community. "Everything used to go to the pigs. Now there are no pigs, so it goes to the administration."
I'm sure there is a moral to that story somewhere.
Posted by The Englishman at 6:49 AM | Comments (0) | TrackBack
September 20, 2009
Countryfile
Dustbowl farm in the Vale this morning, there is a cycle race going up the hill hidden in the blowing soil. I just closed the windows and turned up the air con as I went through...
Some other random photos from my phone are below.

Driving back from the Pub...

A local lane before Mr FM visits.

'Pollo examining the badger damage to the maize, the badgers think they are beavers and fell the maize stalks to get at the cobs.
Posted by The Englishman at 2:08 PM | Comments (2) | TrackBack
September 19, 2009
Climate Change, the debate is over.
The amount and quality of available scientific data on the global impact of climate change, I rediscovered at a seminar organized by the Danish Foreign Ministry in Copenhagen this week, is staggering. The debate that swirled around the issues of climate change and global warming just two or three years ago has vanished. There is much more certainty now on the nature and extent of the changes to the Earth's climate that can be attributed to the impact of human activity, mainly the burning of fossil fuels that emit greenhouse gases.
He has leafed through the Synthesis Report then, put his fingers in his ears and hummed "La La La I can't hear you" as he enjoyed the juicy cherries they had picked for him.
Posted by The Englishman at 7:04 AM | Comments (1) | TrackBack
Arctic Sea Ice - More is Less
A CAMBRIDGE professor has given a fresh warning about the climate change-hit Arctic region.
Peter Wadhams, professor of ocean physics at Cambridge University who is on a research expedition on the Greenpeace ship Arctic Sunrise, said: "We're entering a new epoch of sea ice melt in the Arctic Ocean due to climate change.
"In five years' time, most of the sea ice could be gone in summer with just an 'Alamo of ice' remaining north of Ellesmere Island.
"In 20 years' time, that will also be gone, leaving the Arctic Ocean completely ice-free in summer."
Melanie Duchin, Greenpeace expedition leader on board the Arctic Sunrise, said the extent of the melting sea ice was "another deafening alarm about the state of the world's climate".
Imagine what they would have said if 2009 hadn't had had a lot more ice than 2008 which had more ice than 2007....
Posted by The Englishman at 6:57 AM | Comments (3) | TrackBack
Mr Toad on the Road, Blame Global Warming
Britain's toads get new protection from the Department for Transport - Telegraph
Global warming has led to a change in their breeding and migrating patterns and this has forced the Department for Transport into a rethink on the rules which governing temporary road signs.
As the law stands councils can only put up "migratory toad crossing" signs between February and May.
But under the changes announced by the DfT these signs will go up in January giving the toad – officially a "biodiversity priority species" – an extra month's protection.
Put that one down to adaptation being cheaper and more sensible than mitigation, as so often would be the case.
Posted by The Englishman at 6:50 AM | Comments (0) | TrackBack
September 18, 2009
Official - Parking in Wiltshire, One Law for Us, One Law for Them
I queried whether with regards to parking in Salisbury there was One Law for Us, One Law for Them
I was right there is:
Wiltshire Council undertakes a large number of statutory and discretionary duties within Wiltshire. This involves using a large number of liveried vehicles such as those used by refuse teams, dog wardens, pest controllers and grounds maintenance crews. For drivers to pay for a ticket whilst undertaking these duties and claim back the cost of parking would not be an efficient use of staff time and resources.
Therefore a decision was taken to allow all Wiltshire Council liveried vehicles free parking within all Wiltshire Council owned parking areas. This increases the operational effectiveness of the authority and reduces the cost to the taxpayer. This decision is permissible under the Traffic Management Act 2004. Liveried vehicles are expected to abide by all other restrictions in place within the parking area and must be on council business and during council works time. The use of parking by liveried vehicles is monitored to ensure hat abuse does not occur.

One could argue that the streets aren't owned by the Council but when they promise that they look out for "hat abuse" that would just be carping. It was silly of me to ever expect that our rulers should obey the laws we have to.
Posted by The Englishman at 4:15 PM | Comments (2) | TrackBack
Friday Night is Music Night (Her Name was Stacia Edition)
Stacia joined the band in 1971, and true to this band's rather chemically-influenced history, accounts vary as to how and why she began working with the band.
Stacia herself stated that she simply showed up and was inspired to dance by the band's music. In any case, she joined the "crew" in 1971 and immediately became an integral part of the group.
Stacia was six feet tall, "happily bisexual", an attractive and imposing figure of a woman by any standard, and often augmented her visual impact by performing clad only in iridescent or luminescent paint. In a 2007 BBC Four documentary, Motörhead's Lemmy described her as 6 ft 2 inches tall with a 52 inch bust and a bookbinder by trade. The same documentary said that she was working as a petrol pump attendant in Cornwall when she joined them......
Posted by The Englishman at 3:18 PM | Comments (2) | TrackBack
When Gentlemen Raced Cars
More recent circuits below:
Posted by The Englishman at 1:59 PM | Comments (0) | TrackBack
Baroness Scotland and a struggling farmer, compare and contrast.
Farmer 'checked illegal workers'
A farm owner from Devon who is facing a fine of up to £120,000 for employing illegal workers says he had taken precautions to check their credentials.
He told BBC News: "We do our best to comply with regulations.
"We have a very good database of all employees and we have a list of passports and proof of identity.
"But the biggest problem for employers is to prove the identity of the person.
"We are not experts in forgery."
Mr Coleman was handed an on-the-spot penalty notice by immigration officials that could mean a fine of up to £10,000 for each illegal worker.
A spokesman for the UK Border Agency said: "Mr Coleman was issued with a fixed penalty notice following the raid.
"That civil action is still pending.
"To avoid being fined, Mr Coleman must prove to the UK Border Agency that he has carried out the correct checks before giving the workers jobs."
I need not ask if Baroness Scotland has been handed a fixed penalty notice do I?
Posted by The Englishman at 6:57 AM | Comments (12) | TrackBack
Madsen Bashes The Bishop
Archbishop of Canterbury's views on City capitalism veer close to populist sloganeering - Telegraph
Archbishop of Canterbury's views on City capitalism veer close to populist sloganeering
Capitalism has lifted more people from poverty and hunger than any other force in history, including religion, says Madsen Pirie....
But then the Bish is preaches that we should share what we have without any thought as creating stuff to share. Harvest festivals used to be thankful occasions reminding us of how man's efforts brought forth the Earth's bounty for our use. Now they are just guiltfests because the act of creating wealth is naughty. As the Blessed St Margaret said; "No one would remember the Good Samaritan if he'd only had good intentions - he had money too"
Posted by The Englishman at 6:40 AM | Comments (1) | TrackBack
How to make Gordon happy again
Counting money 'makes people feel better about themselves' - even if it isn't your own, according to a new study.
Just handling and thinking about money can actually lessen pain and even ease the social stigma of having no friends, researchers believe.
The psychological benefits increase feelings of internal strength, fearlessness and confidence.
Quick get Gordon back to The Treasury, no wonder he was happier there...

But when people are reminded of their recent spending they report higher levels of both mental and physical distress.
Oh, maybe too late....
Posted by The Englishman at 6:33 AM | Comments (0) | TrackBack
September 17, 2009
The Slop Hits The Fan
Unpalatable palette: the colours of hospital food - Telegraph
A Neapolitan sunset has nothing on the colours of hospital food, as anyone can see who has followed a fascinating new game called Hospital Food Bingo, which, as we report today, has been invented by an unfortunate but resourceful patient somewhere in the South West.
The vivid peas burn green against saturated carrots nestling next to something yellowish that might be fish in breadcrumbs. The wisely anonymous blogger, known only as Traction Man, does not mean to denigrate his medical care, which he calls superb, but makes the goal of the game to identify the dishes that he captures daily on his mobile phone.
Good luck with lunch today old friend after you have been rumbled across all the papers...
UPDATE - And now on must see video
Posted by The Englishman at 7:10 AM | Comments (2) | TrackBack
Miliband's Man F***ing Jews Outburst
Foreign Office chief accused of saying: Blow Israel off the face of the Earth
Gideon Falter claimed that Rowan Laxton, 48, was also heard to shout "f***ing Israelis, f***ing Jews" while watching a television news report about Israel bombing Gaza as he worked out on an exercise bicycle.
Mr Falter said he arrived at the London Business School gym shortly after 8am in January and overheard the outburst. I wanted to see who shouted. I couldn't see anyone who was particularly aggravated. Mr Laxton came downstairs to the lower part of the mezzanine and I spoke to him."
Mr Falter claimed that Mr Laxton, head of the South Asia desk in the Foreign Office, admitted that it was him who had launched the tirade before allegedly adding: "It's not racist. If I had my way, the international community would be sent in and if the Israelis got in the way, they would be blown off the face of the f***ing Earth."...
His barrister, Julian Knowles, told the court that his client could not be guilty of inciting religious hatred or causing alarm, harassment or distress because he had no reason to believe anyone could hear him.
When interviewed by police after his arrest, Mr Laxton said: "I was horrified by what I saw and I said, 'I'm sorry I said it'. I said 'f***ing Israelis'."
The court was told that Mr Laxton had settled a "difficult" divorce with his Muslim wife on the same morning as the incident.
Mr Laxton had initially been told by police that he would be cautioned for the offence before Mr Falter tipped off the media and articles appeared in the press. It was then that the Crown Prosecution Service decided to charge him.
What a nasty little story. I have never been on an exercise bike, whatever they are, but if by 8:00am you have been divorced and signed over half your goods, you are hot and sweaty and you are watching the television news then a bit of swearing at the telly as you are on your own seems to be entirely your own business.
And even if you aren't on your own and you haven't got any provocation it still should just be allowable free speech.
I haven't noticed the CPS playing the media tart and charging all those anti-Israeli banner wavers on the streets.

Posted by The Englishman at 6:41 AM | Comments (5) | TrackBack
Cuts, more like a graze
Treasury leak reveals jaw-dropping forecasts on cost of recession - Times Online
...departmental spending is earmarked to fall from £390.5billion in 2010-11 to £386.3billion in 2013-14. That is pretty grim stuff.
I thought he was being ironic there at first, but no he is serious. This small fiddle at the edges, this margin of error stuff is considered grim.
10% cuts would still be only a start...
Posted by The Englishman at 6:38 AM | Comments (0) | TrackBack
September 16, 2009
Calling Isaac Hayes
Meat-flavoured chocolate 'a hit with men' - Telegraph
...venison chocolate truffles, made from a blend of dark chocolate and ground-up salty dried meat....There's this smoky taste to start, then a strong chocolate flavour comes in, and at the end you have this wonderful taste of salami.. the snack, which will be served as a starter to 150 people at New Zealand's Meat Industry Association conference, had proven a hit with men "who can't get enough of it", but admitted women had been markedly "quieter" in expressing approval.
"Women tend to love their chocolate more fruity, more feminine, and I guess meat doesn't have that feel to it."

Need I say anything apart from I want some...
Posted by The Englishman at 9:54 PM | Comments (1) | TrackBack
Oxfam gets it right, a bit.
More than 4.5m children will die if money for aid is diverted to climate change - Oxfam - Telegraph
A new Oxfam report has warned that at least 4.5 million children could die, more than 75 million fewer children are likely to attend school and 8.6 million fewer people could have access to HIV/Aids treatment if aid is diverted to help poor countries tackle climate change.
Prioritization, isn't that what Bjørn Lomborg was lambasted for talking about. We only have finite resources and getting the best bang for our buck means that shovelling money at Climate Change whatevers is low on the list compared to schools, food and medicines.
But the answer that we just need to increase spending to cover everything isn't the right one.
Posted by The Englishman at 9:49 PM | Comments (2) | TrackBack
Olympic Logo For Schools Revealed - "Get Head"
The new London 2012 education logo was unveiled yesterday. The winning design was created by Reiss Evans, an 18-year-old graphic design student from Dover, who will now see the design for Get Set, the London 2012 official education programme, being used by schools and colleges around the country as part of the effort to get children excited and inspired by the Olympic Games.
To earn the right to use the new logo, and become a member of the new Get Set network, schools and colleges need to register with Get Set, showcase their student-led work around the values via the dedicated "Get Set" blog, and complete a short application form. They will receive the right to use the London 2012 education logo on their headed paper, website and school sign, as well as being given a plaque and certificate marking their achievements.
Apologies to Reiss, I couldn't show his new logo as I haven't sucked up to Lord Coe enough so I had to use one from Theo Spark
Posted by The Englishman at 6:55 AM | Comments (2) | TrackBack
Sensitive Stats and the Sin of Omission
Mohammed now No.1 baby boys' name in London
By Ben Leapman
Telegraph.co.uk today reports that Mohammed has become the most common name for baby boys born in London and in three other English regions....
Yet you wouldn't know it from a cursory glance at the ONS press release, issued on Sept 8, which states that Mohammed is "number three in London".
That is because the ONS does not take varient spellings into account. Fair enough. But in this case, the number-crunchers were being literal to the point of being obtuse. Some will suspect that they were motivated by a well-meaning attempt to avoid interpeting their own findings in a way which would prove controversial. Some would call this political correctness.
Even before today's revelation of the regional findings, Max Hastings accused the ONS of a "shabby effort to conceal" the fact that Mohammed is the third-most-popular name England-wide.
The fact that it has taken a week from the publication of the figures for the full story to emerge will surely reinforce this view in the mind of many people who are already sceptical of Government statistics.

Posted by The Englishman at 6:41 AM | Comments (0) | TrackBack
Morituri Te Salutant
Keith Floyd left life in the style in which he had lived it — with a glass of wine in one hand and a cigarette in the other.
Despite heart problems and a series of operations for bowel cancer, his last meal was a three-course gourmet feast eaten at the restaurant of a fellow celebrity chef, Mark Hix, at Lyme Regis, Dorset. Lunch was shared with his close friend of 40 years, Celia Martin, and began with a Hix Fix cocktail — a morello cherry soaked in Somerset apple eau de vie topped up with champagne — on the sun terrace.
He followed this up with a glass of white burgundy before moving indoors to the best table in the house, where he enjoyed a plate of oysters and potted Morecambe Bay shrimps.
The pair shared a bottle of Côtes du Rhone red with their main course. Floyd ordered grouse, but the kitchen slipped up and sent him red-legged partridge and bread sauce by mistake. Floyd laughed it off and tucked into the substitute dish with enthusiasm.
The meal at the Hix Oyster and Fish House finished with apple pie and perry jelly, and several cigarettes. Floyd picked up the £120 bill.
He said, 'I have not felt this well for ages'. He had a very good last day.
What a way to live. I spent a very, very good Christmas staying for a few days at his Pub in Devon. I raised a glass in memory last night.
Posted by The Englishman at 6:34 AM | Comments (0) | TrackBack
All Your Cars Are Belong To Us
Owners of uninsured cars face new fines under new Government curbs - Telegraph
The new law will make it an offence to be the registered keeper of an uninsured car, whether or not the vehicle is being used and regardless of whether it has a valid tax disc or is kept on private property.
The only way to avoid a fine will be to go through the bureaucratic process of making a Statutory Off Road Notification (SORN) ...
"This will hit innocent people," added Gus Hosein, a visiting fellow at the London School of Economics and policy director at Privacy International.
"It doesn't make sense. If a car is not being driven, why does it have to be insured?
"This will hit law abiding people. You think you need insurance for activities you are actually doing. You don't expect to have to be insured just because of a Government whim."
Whim? I would have used a stronger word for this outrageous invasion into the rights of private property.
Posted by The Englishman at 6:30 AM | Comments (2) | TrackBack
September 15, 2009
Winter Draws On
Today is known as "the big switch-on" — the day on which the majority of homes in Britain are expected to turn on their central heating for the first time this autumn.
I'm waiting until Friday before I start withdrawing the graphite rods from the core of the AGA to set the beast in action, at least I will be able to do it this year - I really worry in ten years time it will neither be warm enough not to want to nor unrationed to be allowed to. But then I'm not completely reassured by;
There is "no danger" of mass power cuts in the UK during the next decade, Energy Secretary Ed Miliband has said.
He told the BBC it was possible to meet the country's energy needs while using more "sustainable" sources such as wind farms and nuclear stations.
And if you believe that then have a got a bottle of Cure-all to sell you.
Posted by The Englishman at 6:58 AM | Comments (7) | TrackBack
No Blame No Pain No Wonder

Whitehall mandarins 'insulated' from failure, MPs claim - Scotsman.com News

..it highlighted a number of failings, including a lack of accountability for mandarins.
"We see no evidence that senior leaders in poorly-performing departments are likely to lose their jobs in the way that has become established in local government," the MPs wrote.
"The Cabinet Secretary told us the high cost of severance payments can be a barrier to dismissing staff who are not discharging their responsibilities," they said.
The report went on: "Even at senior levels in the civil service, incentives to perform better, and sanctions to tackle failure, are far weaker than those in the private sector and in senior levels of local government."
Yee Gods - Worse than local government! I didn't believe it possible. And they believe they are worthy of comparable pay to the private sector where the rewards are balanced with the risks of failure.
Posted by The Englishman at 6:54 AM | Comments (0) | TrackBack
раскулачивание plans
Can you Dig it? New Local Government Network
The Government is urged to dramatically expand the number of public allotments by building on brownfield sites and encouraging landowners to donate unused holdings to their local community.
Currently the Royal Family owns 677,000 acres of land and although some of it is already used for farming, NLGN claims that more of its unused last(sic - land?) could be turned into allotments for the benefit of local citizens.
The think tank also suggests that should a voluntary system not work, the Government should consider a Large Private Estates Commission which could have the power to temporarily transfer unused plots of private land to the local community for agricultural use.
Nice dig at the monarchy there - I'm not sure where they get the acreage from as The Crown Estate is only 267,000 acres, and The Duchy of Cornwal about 130,000, but whatever, the land is nearly all let to private farmers or foresters and the rest is managed for wildlife. There is no spare land the selfish old bag is keeping just to spite the peasantry.
And of course under the 1908 Allotment Act local councils have the power to compulsory purchase or lease land if there is a demand for allotments. What other power is needed? Something to so with self appointed Community Groups I expect. If councils don't use the powers they already have then that is a different matter.
This nonsense is just Stalinist planning:
Dekulakization - Wikipedia
The stated purpose of the campaign was to fight the counter-revolution and build socialism in the countryside. This policy was accomplished simultaneously with collectivization in the USSR and effectively brought all agriculture and peasants in the Soviet Russia under state control.
The "liquidation of the kulaks as a class" was announced by Stalin on 27 December 1929....A Stalin crony and OGPU secret police chief, Efim Georgievich Evdokimov, (1891-1939) organized and supervised the roundup of peasants and the mass executions.
A combination of dekulakization, collectivization, and other repressive policies led to mass starvation in many parts of the Soviet Union and the death of at least 14.5 million peasants in 1930-1937, including 5 million who died in Ukraine during Holodomor.
Posted by The Englishman at 6:43 AM | Comments (0) | TrackBack
September 14, 2009
Stone Age Tom Toms
Blognor Regis sceptically brings us news of Stone age navigation :
1,500 sites stretching from Norfolk to north Wales. These included standing stones, hilltop forts, stone circles and hill camps. Each was built within eyeshot of the next.
Using GPS co-ordinates, he plotted a course between the monuments and noted their positions to each other.
He found that they all lie on a vast geometric grid made up of isosceles 'triangles'. Each triangle has two sides of the same length and 'point' to the next settlement.

The centre of the whole network is Silbury Hill and one of the nearest points is Rybury Camp which is south of it. You would think he must have examined it really well as his whole network depends on the first points.
The top of Silbury Hill is 187 metres; your task today is to work out how you can stand there and see the top of Rybury Camp (240 m) through the Tan Hill ridge which at its lowest is 255 m. Maybe Stone Age man had really tall periscopes as well...
Posted by The Englishman at 9:53 PM | Comments (5) | TrackBack
Hurrah for a sensible headteacher and her pupils
Marcus the sheep is dead - Telegraph
The animal was reared by pupils of Lydd Primary School but the school council voted to turn him into lamb chops to complete a project on the origins of food.
Andrea Charman, the school's headteacher, rejected promises of a home for the animal from a number of animal sanctuaries and national newspapers - and from chat show host Paul O'Grady, who already has 11 sheep at his nearby property.
She also braved a storm of criticism from parents on Facebook and in the media.
Ms Charman said the aim was to educate children about the food cycle, and that she had received support from parents, other schools with farms and the general public.
She said in a statement on Saturday: "Since the Wether lamb arrived, it has always been made clear in a tactful and factual way that lambs are meat....the children voted by an overwhelming majority for the lamb to be sold for meat.
"When we started the farm the aim was to educate the children in all aspects of a farm and everything that that implies."
My teacher of the year - and yet again kids are more realistic than the parents.
Posted by The Englishman at 5:37 PM | Comments (1) | TrackBack
Norman Borlaug - The Times craps on him
Norman Borlaug saved a billion lives from starvation. But decades on, his farming methods threaten the health of the planet
Graham Harvey
...Though the Green Revolution has undoubtedly given the world more food, it has brought with it worrying consequences. An investigation into agriculture funded by the World Bank concluded that the benefits have been unevenly distributed.
And that is the fault of politicians and their fellow travellers in Africa preventing farmers taking up modern ideas.
.....Growing annual grain crops such as wheat over lengthy periods inevitably leads to soil damage.....

No - I farm on the open fields of Wiltshire which have never been enclosed for livestock, probably been growing continuous crops for 2000 years, maybe twice as long. The soil has never been in better condition, because it is improved scientifically every year.
But there is another more pressing reason for turning away from Borlaug's grains and making more use of the world's neglected grasslands. The shift to industrial grain production has added hugely to the level of greenhouse gases in the atmosphere. ...
For all the high hopes of the 1960s, it is hard to see Borlaug's system as more than a partial success...
Oh just fuck off, a system saves a billion people from death and the Archer's Agricultural Story Editor knows better so he declares it is only a partial success because of he has some unproven worries about the future and a book to sell. Twat.
As Norman Borlaug said himself: They've never experienced the physical sensation of hunger. If they lived just one month amid the misery of the developing world, as I have for 50 years, they'd be crying out for tractors and fertilizer and irrigation canals, and be outraged that fashionable elitists were trying to deny them these things.
Posted by The Englishman at 7:18 AM | Comments (4) | TrackBack
Northeast Passage - The Times leader full of more crap than a goose.
The mystery of the Northeast Passage has been broken, but at a terrible price...
Blah, blah, bollocks.
A couple of blogs have been kind enough to credit me with being first to suss out the essential crapness of this breakthough, when all I did late on Friday night full of beer, in fact very full of beer, was manage to look something up on Wikipedia. That feat seems beyond the best of Fleet Street now, whereas bloggers such as Richard at EU Ref can produce a comprehensive smackdown, with pictures and political analysis without the backup of a multimillion pound news machine.
Do read his update.
Posted by The Englishman at 7:15 AM | Comments (0) | TrackBack
September 13, 2009
Dr. Norman Ernest Borlaug (1914-2009)
Nobel Prize winner Norman Borlaug dies at 95
Credited with saving more lives than any other person in world history.
He devoted his life to ending the human misery of famine in destitute third world countries, often living and working in harsh, squalid conditions in remote regions of Mexico to Africa. He also understood that large numbers of miserable, hungry people contributes to world instability. He didn't seek fame and fortune for himself, and few people outside of the scientific field have even heard of him.
He embodied kindness, compassion, and a conviction to save the lives of fellow human beings, regardless of their race, creed and religion. No other man in human history can compare to his legacy of service to mankind.
"He made the world a better place," said close friend Dr. Ed Runge, retired head of Texas A&M University's Department of Soil and Crop Sciences. "A much better place."
A truly great man, an inspiration. I started to compare his legacy to the work of our present day "Oh so concerned" activists and got too angry, so I have deleted that because today is for appreciating his work for what it is and him for the man he was.
Posted by The Englishman at 8:42 AM | Comments (1) | TrackBack
September 12, 2009
Organic Gardening Leaves a Nasty Taste in The Mouth
German organic gardening guru Alwin Seifert took tips from Dachau experiments
Now it emerges that at least some of Seifert's useful tips in his bestselling book Gärtnern, Ackern-ohne Gift, (Gardening, Working the Soil without Poison) may have been gleaned from his observation of the experimental gardens set up on the grounds around Dachau concentration camp.
Tended by half-starved slave labourers, at least 400 of whom were killed, drowned in the carp pond or trampled into the mud of the latrine trenches, the Dachau gardens were established at the behest of Heinrich Himmler, Hitler's security chief, and stretched to 211 blossoming hectares....
The Dachau complex was supposed to solve some riddles, such as why potatoes had become so vulnerable to pests and early decay, and to build a more or less scientific basis for an alternative "biological-dynamic lifestyle"....
Seifert joined the Nazi party in 1937. He even had the title Reichslandschaftsanwalt — advocate of the Reich's Landscape. He became a professor at Munich technical university, head of the nature preservation league (a forerunner organisation to the Greens) and before his death in 1972, influenced a whole generation of organic garden planners throughout Germany and Europe.
The passion for organic gardening gripped Germany and has never let go. Whether it will survive the horrific images that emerge from Ms Seidl's research, the imprisoned priests who were strapped to ploughs, the inmates killed for taking a bite of raw rhubarb, the overseer who received a cash bonus for shooting his 100th Jew among the gladioli, is another matter.
Posted by The Englishman at 8:17 AM | Comments (1) | TrackBack
September 11, 2009
BiPolar Reporting
Arctic thaw brings boom in reindeer population - Times Online
Climate change may be bad for polar bears but one type of reindeer and several other species are thriving in the rising temperature, according to a comprehensive study of the impact of global warming in the Arctic.
The loss of snow cover has resulted in a booming population of wild reindeer on the Norwegian archipelago of Svalbard, with numbers doubling in the past 30 years. Other species, including muskox, sockeye salmon, pink-footed goose, grey whale and alpine pika, are also benefiting from the warmer Arctic climate or adapting well to it.
Polar bears are particularly vulnerable to the reduction in sea ice because that is where they catch the seals on which they feed. In the past two decades the number of polar bears in the Alaskan Beaufort Sea has halved and around Hudson Bay has fallen by 22 per cent.
Two populations of polar bears falling, where have I heard that before?
Polar bear expert barred by global warmists - Telegraph
Dr Mitchell Taylor has been researching the status and management of polar bears in Canada and around the Arctic Circle for 30 years, as both an academic and a government employee. More than once since 2006 he has made headlines by insisting that polar bear numbers, far from decreasing, are much higher than they were 30 years ago. Of the 19 different bear populations, almost all are increasing or at optimum levels, only two have for local reasons modestly declined.
But The Telegraph has a different slant:
Polar bears caught on camera - Telegraph
Dr Tom Arnbom, 50, from Stockholm, Sweden, thinks the bears in these images could be part of only two growing populations in the world.
He said: "There are 19 populations of polar bears on the planet. At present we know that eight are decreasing, three are stable, seven we are not sure about, and the only one we know for sure that is growing is in Canada.
"But it is my personal opinion that the bear numbers in Svalbard are increasing. Compared with the last 20 years we are getting many more reports of sightings and it could be a sign that their numbers are up.
"Monitoring populations is extremely difficult because they are very hard to find and very expensive to follow so it is difficult to get hard data.
Posted by The Englishman at 11:37 PM | Comments (0) | TrackBack
Nor, nor,east my hearties.
German ships blaze Arctic trail
Two German merchant ships are sailing from Asia to Europe via Russia's Arctic coast, having negotiated the once impassable North East Passage.
...the once impenetrable ice that prevented ships travelling along the northern Russian coast has been retreating rapidly because of global warming in recent decades.
The passage became passable without ice breakers in 2005.
This route is usually frozen but rising temperatures in the region caused by global warming have melted much of the ice allowing large ships to go through.

Wow! All that warming - but don't they even click on Wikipedia (let alone do some real research)
Northern Sea Route - Wikipedia, the free encyclopedia
in 1878 that Finland-Swedish explorer Nordenskid made the first successful attempt to completely navigate the Northeast Passage from west to east during the Vega expedition. The ship's captain on this expedition was lieutenant Louis Palander of the Swedish Royal Navy. In 1915 a Russian expedition led by Boris Vilkitsky made the passage from east to west.
One year before Nordenskid's voyage, commercial exploitation of the route started with the so-called Kara expeditions, exporting Siberian agricultural produce via the Kara Sea. Of 122 convoys between 1877 and 1919 only 75 succeeded, transporting as little as 55 tons of cargo. From 1911 steamboats ran from Vladivostok to Kolyma (the Kolyma steamboats) once a year.
Nordenskid, Nansen, Amundsen, DeLong, Makarov and others ran expeditions mainly for scientific and cartographic reasons.
After the Russian Revolution Introduction of radio, steamboats and icebreakers made running the Northern Sea Route viable. After the Russian Revolution of 1917, the Soviet Union was isolated from the western powers, which made it imperative to use this route. Besides being the shortest seaway between the West and the Far East of the USSR it was the only one which lay inside Soviet internal waters and did not impinge upon that which belonged to nearby opposing countries.
In 1932 a Soviet expedition led by Professor Otto Yulievich Schmidt was the first to sail all the way from Arkhangelsk to the Bering Strait in the same summer without wintering en route. After a couple more trial runs in 1933 and 1934, the Northern Sea Route was officially open and commercial exploitation began in 1935. Next year, part of the Baltic Fleet made the passage to the Pacific where an armed conflict with Japan was looming.
A special governing body Glavsevmorput', the Administration of the Northern Sea Route, was set up in 1932 and Otto Schmidt became its first director. It supervised navigation and built Arctic ports.
After the breakup of the Soviet Union commercial navigation in the Siberian Arctic went into decline in the 1990s. More or less regular shipping is to be found only from Murmansk to Dudinka in the west and between Vladivostok and Pevek in the east. Ports between Dudinka and Pevek see next to no shipping at all. Logashkino and Nordvik were abandoned and are now ghost towns.
So in fact it was regularly being used until the USSR broke up and chaos reigned, and now it is back working again...
Posted by The Englishman at 11:30 PM | Comments (5) | TrackBack
Stand and never yield
911 Remembered: Rick Rescorla was a soldier
Men of Cornwall stop your dreaming;
Can't you see their spearpoints gleaming?
See their warriors' pennants streaming
To this battlefield.
Men of Cornwall stand ye steady;
It cannot be ever said ye
for the battle were not ready;
Stand and never yield!
Posted by The Englishman at 7:56 PM | Comments (0) | TrackBack
Friday Night is Music Night (Not the Blonde One Edition)
You really don't want to see the other one now from the same vintage do you? But if you insist she is below the fold.
Posted by The Englishman at 5:42 PM | Comments (2) | TrackBack
The First Cuts

Pensions and public sector in firing line 'to save taxpayer £50bn' - Scotsman.com News

DRASTIC plans to solve the UK's debt crisis by saving £50 billion from public spending per year have been outlined by the Institute of Directors and the Taxpayers' Alliance.
A freeze on the state pension, abolition of the government's controversial identity card scheme and a 10 per cent cut in "non-frontline" staff in the NHS and schools have been suggested as methods of tackling the UK's debt crisis.
CUTS FOR CONSIDERATION
SOME of the 34 proposals:
1 Abolish Building Schools for the Future £2.3bn
2 Halt further orders and upgrades for Eurofighter £740m
3 Abolish NHS National Programme for IT £1.2bn
4 Abolish ID cards £55m
5 Cut non-frontline staff in health and schools by 10 per cent £921m
6 Reduce size of civil service by 10 per cent £1.2bn
7 Cut 10 per cent from budgets of most non-ministerial departments £1.7bn
8 One-year freeze of grants given to Scotland, Northern Ireland and Wales £1.4bn
9 One-year freeze of the Basic State Pension and the Minimum Income Guarantee £1.4bn
10 One-year pay freeze across public sector, excluding armed forces serving in conflict zones £6.2bn
11 Increase employee contributions to all unfunded public-sector pension schemes by a third £2.5bn
12 Abolish Child Benefit and Child Trust Fund, and increase Child Element of Child Tax Credit £8.5bn

I can't find a link to the release or it reported in any of the serious London Papers - The Guardian has a snarky piece though - so all I can say is that it sounds like a sensible start.
I'm sure we can all think of a few more to go the list.
Posted by The Englishman at 5:54 AM | Comments (3) | TrackBack
September 10, 2009
Scepticism winning war of ideas
The British public has become more sceptical about climate change over the last five years, according to a survey.
Twice as many people now agree that "claims that human activities are changing the climate are exaggerated".
Four in 10 believe that many leading experts still question the evidence. One in five are "hard-line sceptics".
Half of the people surveyed believed the media was too alarmist.
And a third said there was too much conflicting evidence to know what is actually happening.
Cardiff's Dr Lorraine Whitmarsh added: "We need to make it clear to people what is due to climate change and what is not.
"It is time we made it real to people."
Other surveys have shown that people in the UK are more sceptical than those in Europe, but less than those in the US.
WHO IS THE MOST 'SCEPTICAL'?
Men more than women
Rural more than urban
Older people
High earners
Conservative voters more than Lib Dem voters; Lib Dem voters more than Labour voters
So only poor young urban Labour voting idiot women are convinced, way to go!
Posted by The Englishman at 10:37 PM | Comments (1) | TrackBack
The real cost of peasant farming spelt out
Green Central - Times Online - WBLG: True confessions of guerrilla arable farmer
I broadcast the grains of spelt (an old wheat variety) at the very end of last year, over a patch of maybe 1.5 square yards. The grew up before anything else, much, and thus largely smothered any weeds. For months I watched and occasionally watered, but that's not been necessary recently.
Then when everything looked rather yellow I cut off the heads with a pair of secateurs (not many wheat farmers use those!) and bunged the lot into a thick linen bag and gave it a jolly good pummelling till the seeds had mostly come away from the chaff.
It took a while to winnow the chaff away, which I achieved by grabbing odd handfuls and gently tossing them in the air while blowing - this scattered the chaff but left the grain to fall back into my hands.
Took about two hours
By the end, I weighed just under 700 grammes of grain - more than enough for a loaf of bead, but I have no idea how to turn it into flour...

Not too bad a yield (4840/1.5*0.7) 2.25 tonnes per acre, he should be happy with that, though it was hand tended. Labour costs? Two hours threshing, maybe another two planting, tending, and harvesting? What would you value JPs time at? £5.73 an hour - he should get the minimum wage even though he is unskilled.
£32,000 for a tonne of Spelt - 100 times the market price, so it turns out his labour was only worth 5 pence an hour
And that is why industrialisation of farming is at the heart of prosperity, because he should have been doing else rather than growing spelt with his time, if it isn't to be just a rather interesting hobby.

Posted by The Englishman at 7:10 AM | Comments (6) | TrackBack
Giving the bird to Organic farming
Fresh blow to organic as study says organic farms bad for songbirds - Times Online
The latest research, funded by the Department for Environment, Food and Rural Affairs, suggests that an increase in farmers shifting to organic production could reduce the numbers of songbirds that depend on seeds to survive the winter. Organic farms plough up their fields after the cereal harvest in the autumn so there are no fields of stubble where birds can feed on seeds from weeds and other plants.
Their findings are a blow to organic champions who are still reeling from a study this summer which found that there were no health benefits to be gained from eating organic food.
Expect a dawn chorus of Lesser Spotted Melchetts tweeting that no one understands organic farming....
Posted by The Englishman at 6:46 AM | Comments (2) | TrackBack
September 9, 2009
Common Agricultural Policy makes us unhealthy, infertile and stupid.
Selenium 'could make Britain more healthy' - Telegraph
The mineral, mainly obtained from wheat and other cereals but also brazil nuts, occurs naturally in the soil but only at low levels in Britain.
As a result consumption levels of selenium in the UK are about half what they should be.
Selenium is important to the immune system - especially for combating viruses such as the ones that cause flu - and hormone production.
It also reduces the risk of heart disease and certain types of cancer, notably prostate. In old age, selenium is believed to help the brain remain sharp and active.
Blame the EU - Selenium is high in Canadian Wheat, we used to get a decent dose in our daily bread, but because we eat EU wheat now we don't.
(Luckily I eat Organic Weetabix every morning which is made from Canadian wheat, which makes it taste better than normal Weetabix. And no comments about what an odd choice of breakfast that is. One Weetabix with Kellogg's Cornflakes on top in a hemispherical bowl, topped with unrefined Muscovado sugar and semi skimmed milk, eaten with an Old English pattern spoon has been my breakfast nearly everyday for thirty years, it is only when the wrong sort of spoon or bowl or one of the ingredients isn't available that I haven't and then spend the whole day depressed... OCD? what OCD....)
Posted by The Englishman at 9:29 PM | Comments (4) | TrackBack
Make Money, Bury It
Storing carbon dioxide could be Britain's new oil industry
Mark Henderson, Science Editor
The North Sea will provide Britain with a natural resource worth as much as £10 billion a year if the Government exploits it as a store for carbon dioxide (CO2 ) captured from power stations, scientists have said.
The market for storage technology could be worth another £3 billion to £5 billion, and the industry could support up to 240,000 jobs — almost as many as currently employed in the North Sea oil and gas industries.
Urgent government investment is needed, however,.....
Lots of lovely jobs, lots of lovely cash, so why do I have a niggling feeling that jobs are a cost not a benefit and rather than creating wealth this is literally pouring money into a hole in the ground. We might be lucky and get the Germans to pour their money into our holes but in the larger scheme of things I can't see a bonanza here.
Posted by The Englishman at 6:36 AM | Comments (0) | TrackBack
Cash for Carbon
Tens of billions of pounds will have to be raised through flight taxes to compensate developing countries for the damage air travel does to the environment, according to the Government's advisory body on climate change...the revenue generated should be given to developing countries to help them to adapt to climate change — for example, by building flood defences to cope with rising sea levels.
In a letter to the Government published today, the committee says that an increase in global temperatures is inevitable and that developed countries must pay for the consequences.
Seems a bit arse about face to me, they are suggesting we mulct billions and pour it into Africa because we know we are causing damage to other people's property. Fair enough, if we are damaging some one else's property we should pay up. But I don't go thrusting tenners under window wipers in carparks in case I crash into the cars later, I require them to make a claim and prove I caused the damage. Same for this I suggest.
Posted by The Englishman at 6:25 AM | Comments (1) | TrackBack
Ted Kennedy Memorial Revealed

600lb bomb defused in Northern Ireland - Scotsman.com News

A HUGE bomb planted close to the Northern Ireland border was intended to inflict "death and serious injury" on civilians and police officers, a security chief said last night.
The device, containing 600lb of fertiliser-based homemade explosives, was defused by army bomb disposal experts outside Forkhill, south Armagh.
Dissident republicans were blamed for the bomb, which had a command wire leading across the border.
Just a reminder of how close real terrorism still is. (Analysis in The Times - Here)
Posted by The Englishman at 6:24 AM | Comments (0) | TrackBack
September 8, 2009
Parking in Salisbury - One Law for Us, One Law for Them
Coming back from surveying Coombe Bissett I stopped in Salisbury to visit my Turkish Barber and I was surprised to spot a Wiltshire Council van (ID 687)


parked in a metered pay on Catherine Street for some time without a ticket, and no sign of the driver in the vicinity.
Round the corner in Winchester Street another van (172)


was parked in a loading bay (wheels over the line) with no loading or unloading occurring.
(I think the driver was waiting to have his hair cut).
As a Parking Attendant hung vulture like over my car waiting for the ticket to expire I politely enquired if he had noticed them. He replied that Wiltshire Council vans had "considerable concessions" and so were presumably immune to the law.
An FOI to parking@wiltshire.gov.uk has been sent to ask; "Is that correct? If so under what regulations are the concessions given? Or was he mistaken and in need of reminding?"
Posted by The Englishman at 10:08 PM | Comments (1) | TrackBack
Speed Trap in Coombe Bissett - Local Help Needed
I went to see a farm up The Old Blandford Road off Coombe Bissett the other day and got snapped after I drove down into the village. I couldn't remember seeing any signs so I went back and checked again today. I'm now awaiting a reply to my email to the Acting Inspector in charge, but I thought maybe a reader could help me shed light on this.

To:* Nick.Blencowe@wiltshire.pnn.police.uk
*CC:* safety.cameras@wiltshire.police.uk,
Nick
Please could you confirm to me the speed limit in force on The Old
Blandford Road in Coombe Bissett - Map reference SU098238 to SU108264
When it leaves the A354 at the southern end it is a Byway Open to All
Traffic without illumination or any signage so I believe it is 60mph (for
cars, other vehicles as usual) As it approaches the village it transforms
into a tarmac road, still without illumination or any signage.
On inspecting it today I was unable to spot any Terminator signs for the
30 limit that is in the village. Please also confirm that this entrance
to the village either has no signage or where they are.
Thank you
(I'm sure it won't be needed but if necessary please treat this as an FOI
request)
Posted by The Englishman at 4:19 PM | Comments (3) | TrackBack
Royal Fury
THE Queen has vented her anger over the Army equipment crisis directly with No10, it was claimed last night. Internationally-respected historian Andrew Roberts says the Queen, Prince Philip and Prince Charles are up in arms over the failure to provide Our Boys with bomb-proof vehicles and enough helicopters.
He said: "They are all furious with Gordon Brown over sub-standard equipment in Helmand"...as the Prime Minister spent the traditional weekend with The Queen at Balmoral Castle, Scotland.
That must have been a lovely weekend; Charles turning off the heating to save the world as the Highland damp seeped through the draughty old pile would be nothing to the frost across the table as Her Maj enjoyed Gordon's scintillating wit and repartee. She takes looking after Her Troops very seriously.
Posted by The Englishman at 6:48 AM | Comments (3) | TrackBack
MOD Pen Pusher Defends 77,000 Other Pen Pushers
Royal Navy and RAF 'outnumbered by MoD civil servants'.... the number of civilian officials (86,620), was about 12,000 more than the Royal Navy (34,830) and RAF (39,260) put together....The focus on MoD civilian manpower at a time when the Army (99,920 strong) is stretched by the commitment to provide 9,000 troops for Afghanistan is likely to be an issue between the Conservatives and the Government in the build-up to the general election next year.
The MoD hit back, saying it was wrong to suggest that civil servants "just pushed pens". It said: "The Armed Forces are supported on the front line by civil servants. These are not just men and women sitting behind desks. We are talking about the thousands of scientists who design protective equipment such as body armour or research antidotes for troops under biological attack, not to mention the MoD police force or Britain's Merchant Navy — the Royal Fleet Auxiliary.
Me thinks the MOD desk jockey complains too much - Most of the research was sold off as QinteQ some time ago and the Defence Science and Technology Laboratory (Dstl) only employs 3,500. (DARPA - the US equivalent only employs 240). So that leaves 83,000 who aren't designing body armour or tweaking microbes.
Ministry of Defence Police employ another 3,500 and the RFA "over 2000"
Which still leaves about 77,000 pen pushers...

Posted by The Englishman at 6:15 AM | Comments (6) | TrackBack
RIPA for Heros
MoD spends £426,000 spying on injured soldiers - Telegraph
Officials used counter-terrorism powers to carry out secret filming on hundreds of wounded personnel to check whether they are exaggerating or lying in their compensation claims.
It is being carried out under the controversial Regulation of Investigatory Powers Act (RIPA), originally intended to help the police and MI5 monitor terrorists in the UK.
Injured servicemen and women are warned that they could be filmed in letters to their solicitors.
It emerged in July that the MoD had carried out covert filming on 284 people who claimed for compensation since 2000, about one per cent of all injury compensation claims.
Papers released to the Daily Mirror under the Freedom of Information Act show that the exercise has cost £426,000, about £1,500 for each serviceman subject to surveillance.
Although the MoD said that the tactic had saved "millions" of pounds, the newspaper said that only three claims had been rejected outright as a result of the surveillance.
Swinging the lead has a long tradition in the Army (it is a calumnious phrase they blacken the Senior Service with) but does the use of anti-terrorism powers against wounded servicemen feel right to you?
Posted by The Englishman at 6:14 AM | Comments (0) | TrackBack
September 7, 2009
UN Dollar
UN wants new global currency to replace dollar - Telegraph
"Replacing the dollar with an artificial currency would solve some of the problems related to the potential of countries running large deficits and would help stability," said Detlef Kotte, one of the report's authors. "But you will also need a system of managed exchange rates. Countries should keep real exchange rates [adjusted for inflation] stable. Central banks would have to intervene and if not they would have to be told to do so by a multilateral institution such as the International Monetary Fund."

All about control and stasis, that is what you get if you try and control all the exchange rates in the world, global stagnation and planners trying to outguess the market using an artificial currency.
Of course if they really wanted to replace the Dollar as the global reserve currency there is one alternative that is tried and tested and waiting in the wings - gold. But it isn't artificial and it isn't controllable by a bunch of second raters from the UN.
Posted by The Englishman at 10:15 PM | Comments (3) | TrackBack
Dib Dib Dib, Get your lovely knives here!
Give Your Baby the Best Start At The Knife Show
"Train up a child in the way he should grow, for when he is old he shall not depart from it."
-- Proverbs 22:6
In this day and age, parents have to be ahead of the curve. Dangers have to be identified and addressed. It's difficult to predict what will happen or when it will happen. Threats to our children are everywhere - in the street, at school, in the home, even in church.
We at the Knife Show know how worrying modern parenthood can be. In addition to talks and seminars on basic knife skills, we believe an armed child is an aware child. Your child's peers will most likely be carrying weapons in the future. Protect yourself and your child by equipping them with the necessary foundations for self-defence and security. It will keep the peace and give you peace of mind.
Please see our child coordinators on the day for a timetable of programmes geared towards the younger attendee...
I have a suspicion that this site is not "for" the Defence Show. Shame, I would have gone.
Posted by The Englishman at 1:47 PM | Comments (1) | TrackBack
When Nanny Turns Into Big Brother
Labour's secret plan to send overweight children to NHS fat camps
Tens of thousands of overweight children – some as young as four – will be shipped off to fat camp, under a Government scheme to tackle obesity.
Under existing regulations, children are weighed when they start primary school – aged four or five – and again as they leave, at 10 or 11...
When it was introduced three years ago, the weighing programme was met with a backlash from parents. In its first year, more than half withdrew their children from the scheme, for fear they would be bullied after the class weigh-in.
When families were advised that pupils would not be told their weights, nor singled out and told to diet, but that data would simply be used by local health planners to monitor the spread of obesity and to help them set up the right services, participation rates increased. Last year, nine out of ten children were measured.
The new guidance, slipped out to NHS Primary Care Trusts in England during the school holidays, orders an immediate change of approach.
From this month, pupils whose weight is too high – or too low – will automatically be offered a referral to "weight management services" in areas which already run such programmes or can set them up quickly.
Existing NHS schemes range from 12-week weight loss courses taking place at weekends and on school nights, to six-week residential courses costing £3,000 a patient for the most obese.
All PCTs have been "strongly encouraged" to have children's weight management services in place by next September, so that every overweight child in England can be referred for diet and exercise sessions.
Those identified as obese may be sent to paediatricians for specialist treatment, drugs or even surgery.
Leave aside for a second the groupthought indoctrination and state sponsored humiliation of kids let us remember there is no scientific proof that such interventions help kids. No proof at all.
On the other hand there is evidence that the darker the skin the harder it is to find a job compared to identically qualified lighter skined people of the same race; jobless people have worse health, commit more crime etc. So do we propose a skin tone classification scheme with the darkies being shipped off to be bleached, or do we abhor picking on people for their innate characteristics and strive to change society so such unfairness doesn't happen?

Posted by The Englishman at 6:42 AM | Comments (2) | TrackBack
Don't Be Prepared
Scouts banned from carrying knives
"... it is safest to assume that knives of any sort should not be carried by anybody to a Scout meeting or camp, unless there is likely to be a specific need for one. In that case, they should be kept by the Scout leaders and handed out as required."
... knives should be carried to and from meetings by an adult, and must not be carried around campsites, which are considered public places....
That whirring sound you can hear is Baden Powell at about 500rpm
Posted by The Englishman at 6:35 AM | Comments (6) | TrackBack
Rough winds do shake the darling buds of May
Scientist Lord May attacks BBC's rejection of Planet Relief day
Lord May blamed a "ludicrous report on impartiality", which had suggested that the BBC ought not to be seen to take sides on climate change issues. The science of climate change, he said, was now so well established that the BBC ought not to see it as a political issue on which it had to be neutral.
The BBC denied that the decision had been based on impartiality. A spokeswoman said: "We explained at the time the reasons why we didn't go ahead with Planet Relief and that this wasn't about concern about impartiality but because we had found that audiences responded better to documentaries and factual programming about the issue of climate change.
"We regularly cover this subject in our news and online output as well as in factual programmes, for example showing a definitive history of climate change, Earth — The Climate Wars, on BBC Two last year.
Though Lord May is not religious, he believes that religions can help such co-operation because the idea of a deity can serve as a "punisher" who encourages people not to cheat on their obligations to society. Religions, however, can also be part of the problem because they are often authoritarian and resistant to change.
Not religious? It sounds like he has got a great big dose of EcoReligion Fever...
Posted by The Englishman at 6:26 AM | Comments (1) | TrackBack
September 6, 2009
Volksaufklärung und Propaganda für Klimaänderungen Ausfall
Two-thirds of Britons admit to 'not doing enough' to protect environment - Telegraph
Only 23 per cent said that climate change is not caused by man, with 71 per cent accepting human activity is the main cause.
However, just over half (52 per cent) said climate change would take place regardless of what individuals do, with 46 per cent believing they could make a difference.
"Only 23%"? Our Minister of Public Enlightenment and Propaganda Ed Miliband must try harder...
Posted by The Englishman at 4:31 PM | Comments (1) | TrackBack
Brown Spits on IRA Victims Graves
Gordon Brown vetoes Libyan payout to IRA victims - Times Online
GORDON BROWN personally vetoed an attempt to force Colonel Muammar Gadaffi to compensate IRA bomb victims because it might have jeopardised British oil deals with Libya.
Documents passed to The Sunday Times reveal how the prime minister took a close interest in a campaign to secure payouts for the 2,500 families of those blown up by the Libyan-supplied Semtex explosive used by republican bombers.
However, Brown refused to help the victims because of government concerns that putting pressure on Gadaffi might lead to Libya withdrawing co-operation over trade and the war against Islamic terrorism.
The lawyers acting for the IRA victims want Brown to put pressure on the Libyans to secure a US-style scheme for British terror victims. Separately, Libya had already paid out $2.7 billion (now £1.6 billion) to families of victims of the bombing of the Pan Am jet over Lockerbie in which 270 died.
Libya shipped Semtex and arms to the IRA for several years from 1985. Lawyers representing British victims have evidence that the Semtex was used in a series of IRA atrocities, including the Enniskillen bomb of 1987, the Manchester bomb in 1996 and several explosions in London.
Families of US victims caught up in IRA bomb blasts in London during the 1980s and 1990s have agreed multi-million-dollar payouts with Libya after the intervention of the White House. Some are in line for payments of up to $10m each. By contrast, British victims have received only modest compensation from the UK government, with some seriously injured people getting payouts of less than £3,000.
And all he is worried about is parroting how there isn't a paper-trail leading to his door.
Posted by The Englishman at 4:16 PM | Comments (2) | TrackBack
Met Office vs Tesco forecast.

Revealed: how Tesco's weathermen are predicting what you will want for tea - Scotsman.com News

Many big companies, including the BBC but excluding Tesco, buy their weather forecasts from the government- funded Met Office, which has acquired a chequered reputation for accuracy over the years.
Supermarket chain Tesco has employed its own team of weather experts to pinpoint changes in the weather so it can use its twists and turns to its own advantage.
The spokesman said: "In recent years the unpredictability of the British summer – not to mention the unreliability of British weather forecasters – has caused a massive headache for those in the retail food business deciding exactly which foods to put out on shelves.
"Getting this right means we do a good job for customers... and for our shareholders.
Tesco or the Met Office, private vs public, who would you trust to get it right?

Posted by The Englishman at 4:08 PM | Comments (0) | TrackBack
September 4, 2009
Friday Night is Music Night (I Fought Japanese Special Edition)
Forward to 3:10 - what's not to like?
Posted by The Englishman at 4:26 PM | Comments (3) | TrackBack
First In Last Out
UK economy to be last to exit global recession, OECD says - Telegraph
The UK economy will shrink in the third quarter and register zero growth in the fourth quarter, while America's economy will grow by 2.4 per cent in the fourth quarter and the euro Area's will increase by 2 per cent.
Only Brown in his bunker, and the FT, will be surprised.
Posted by The Englishman at 6:48 AM | Comments (1) | TrackBack
A typical Wiltshire village
Off out today to a little village a few miles south of me, this is the only tourist video of it I could find...
I'm not sure of the correct dress code, what should I wear, or carry?
Posted by The Englishman at 6:42 AM | Comments (3) | TrackBack
Thighs Matter
PEOPLE with thick thighs have a lower risk of premature death and heart disease, researchers said yesterday.
A study found that those whose thighs measured around 23.6in (60cm) in circumference were less likely to develop heart problems or die early.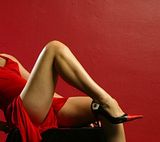 Pass the tape measure, it's for her own good.
Whilst it reassures us men please don't let on to the girls that it applies to women as well.
Prof Heitmann, director of the research unit for dietary studies at Copenhagen University Hospital, "A small thigh circumference was associated with an increased risk of cardiovascular and coronary heart diseases and total mortality in both men and women," he said.
"A threshold effect for thigh circumference was evident, with greatly increased risk of premature death below around 60cm."
He added: "The fact that more than half of the men and women aged 35-65 have thigh circumference below the threshold is worrying."
Dr Ian Scott, of Australia's Princess Alexandra Hospital in Brisbane, said if measuring a patient's thigh proved to be an effective way of identifying those at higher risk of heart disease and premature death, it would have "intriguing" public health implications.
No, don't start telling people that being too thin is bad for them, it will lead to the collapse of civilisation!
Posted by The Englishman at 6:24 AM | Comments (6) | TrackBack
An Experiment for Men
Men lose their minds speaking to pretty women - Telegraph
The research shows men who spend even a few minutes in the company of an attractive woman perform less well in tests designed to measure brain function than those who chat to someone they do not find attractive.
Now for the test:
A politician looked into a barn. Instead of counting the number of human and cows like a sensible person, he instead counted 74 heads and 196 legs. How many humans and cows are there?
Answer and next part of the test below:
H + C = 74
2H + 4C = 196
(2H + 4C) - (2H + 2C) = 196 - 148
2C = 48
C = 24
H + (24) = 74
H = 74 - 24
H = 50
Not too hard, now try this one - you may want to click on the picture to help concentrate...
What's the capital of France?
QED
Posted by The Englishman at 6:20 AM | Comments (5) | TrackBack
September 3, 2009
NHS - Top Heavy Pruning
NHS may need to lose 137,000 staff to meet £20 billion savings target - Times Online
The study said £2.4 billion could be saved if hospitals with the lowest levels of staff productivity improved to become nearer the average levels. It added that almost 40 per cent of patients in a typical hospital did not need to be there....
Andrew Lansley, the Shadow Health Secretary, said..."Clearly, we need to get better value for money from the NHS, so we applaud any drive for greater efficiency, but it is extraordinary that Labour plan to take an axe to the hospital budget rather than to the bloated health bureaucracy.
"Only a fifth of job cuts would be within the bureaucracy, meaning the vast majority to go would be frontline NHS staff.
"After years of declining productivity, this report shows that Labour still doesn't get it...."
Management consultants tend to believe in the value of managers, strange that, where as the clients tend to put their money towards the people who get their hands dirty and who they meet. As long as the money trickles down from the top then it will be captured on the way down. If the customer directs where the money enters the system by using real choice then it is reversed. I wonder how much the Doctors and Nurses would decide to spend on the managers.
Posted by The Englishman at 7:19 AM | Comments (5) | TrackBack
Your Council Tax at work
Council workers are being given more than two days' pay a year for being in a lift.
Under the scheme, second-floor staff get two minutes a day, those on floors three to six get three minutes and staff on floors seven, nine and twelve get four minutes. Those on the tenth and eleventh floors at the town centre head offices are given a five-minute "lift allowance" each day....a pay review means that the allowance could be abolished.
An example of how rigorous the cost cutting in the public sector is becoming, though I expect they are still expecting a pay increase this year.
Posted by The Englishman at 7:01 AM | Comments (1) | TrackBack
Words That Can Jail You

Yob jailed for hurling sectarian abuse at republican protesters - Scotsman.com News

A MAN who hurled sectarian abuse at republican protesters during an Armed Forces Day parade has been jailed for a year.
Loyalist David Bates shouted: "Scum, scum, f*** the Pope," at protesters after they booed an RAF flypast during the parade, in George Square, Glasgow, in June this year.
The parade and other events – which were taking place as part of a UK-wide celebration of the armed forces – were interrupted by a group of about 40 republican protesters
At Glasgow Sheriff Court yesterday, Sheriff Lindsay Wood told Bates: "Such behaviour just doesn't wash in a modern, civilised society and you will have to pay the penalty for that...You clearly have bigoted views and the public needs protection from that."
A year in jail? I'm sure Scottish Tory Boy would approve but from this distance the provocation by the Fenian Scum makes that seem a bit harsh.
Posted by The Englishman at 6:54 AM | Comments (5) | TrackBack
September 2, 2009
NHS - an inmate writes
Blogging from an NHS bed
The daily reality - do read, and wish the writer well.

Posted by The Englishman at 7:01 AM | Comments (0) | TrackBack
Miliband Green Poverty Warning
Ed Miliband warns of 'climate change poverty' - Telegraph
He should know as he is working hard to push us into it with his idiotic actions and inactions.

Posted by The Englishman at 6:57 AM | Comments (3) | TrackBack
Dangerous Tinkering
Royal Society warns climate engineering 'could cause disaster' - Times Online
Giant engineering schemes to reflect sunlight or suck carbon dioxide from the air could be the only way to save the Earth from runaway global warming, according to a group of leading scientists. But they say that these schemes could have their own catastrophic consequences, such as disrupting rainfall patterns, and should be deployed only as a last resort if attempts to reduce greenhouse gas emissions fail.
Or what about if CAGW continues to fail to show up? It isn't the extra bit of CO2 or methane in every breath we take that worries us, it's catastrophic warming taking place. And that just isn't evidencing itself.
The problem about these schemes is also the best argument for reducing CO2 emissions, we just don't understand the climate system. We are like toddlers playing with a chronograph, we might be sprinkling a bit of sand into the works now but to give us a hammer and chisel to "mend" it with is even crazier.
Posted by The Englishman at 6:45 AM | Comments (1) | TrackBack
September 1, 2009
Hi Ho, It's off to work we go, after the bank holiday
Your boss and working conditions may vary...
Posted by The Englishman at 6:59 AM | Comments (1) | TrackBack
News in Brief
The economy is over the worst and Labour did it, says Gordon Brown - Times Online
Britain has had a hot summer, Met Office claims - Times Online
Justice Secretary Jack Straw has said reports that the Lockerbie bomber Abdelbaset Ali al-Megrahi was released over an oil deal are "wholly untrue".
And I have got a bridge to sell you

Posted by The Englishman at 6:45 AM | Comments (0) | TrackBack