July 29, 2013
Ten Years of An Englishman's Castle
An Englishman's Castle: July 2003 Archives
Those were the days eh? Many many happy memories of ten years of blogging, there was a time when this was decent player in the blogosphere. Various reasons why I have trailed off, some boredom at the same old stupidities being repeated, some work related, so personal.
I'm also doing citizen science in a completely different area now, where the experts respect and welcome dissent and other viewpoints. And I have made some important discoveries, all very exciting.
All the best, keep dropping in, there may be more.
Thanks.
Posted by The Englishman at 6:44 AM | Comments (6) | TrackBack

May 17, 2013
You're Invited - 25th May 2013.
Concert at the Kings Arms in All Cannings, Wiltshire
It is going to be stunning yet again - don't miss it.
Last year:
Posted by The Englishman at 5:30 PM | Comments (0) | TrackBack

January 23, 2013
The State vs The Castle Doctrine
Powers to enter home to check on pot plants and fridges still in place despite pledge to cut snooping - Telegraph
...still in force is a power under the Plant Health Order 2005 to check if pot plant contain pests.
Under the Anti-Social Behaviour Act 2003, officials can still survey a home and garden to see if hedges are too high while a power under energy legislation allows for entry to check the efficiency ratings of a refrigerator.....
civil liberty campaigners last night said since the Coalition took office the number of powers of entry has gone up.
The Protection of Freedoms Act was passed last year to roll back state intrusion and include a power to repeal powers of entry.
Government departments were ordered to review all their relevant powers and identify which ones were no longer necessary.
Do you think they might be asking the wrong people to do the reviews?
Posted by The Englishman at 6:50 AM | Comments (2) | TrackBack

November 9, 2012
Union Calls For Castle Seizures
Under-used holiday homes should be bought up by councils, union argues - Telegraph
Paul Kenny, the general secretary of the GMB, said: "In many areas, urgent action is needed to ascertain if properties used as holiday homes are actually in use at all.
"A holiday home that is used only a few weeks a year at a time when there are families in bed and breakfast accommodation gives rise to fundamental questions on the role and power of the local authority on the use of residential property in its area.
"We believe that under the Localism Act, local councils should have the power to levy taxation on under-used holiday homes and other empty properties.
"In areas with acute housing need, questions should be raised in the council chamber as to whether under-used houses should be subject to compulsory purchase."

"fundamental questions on the role and power of the local authority on the use of residential property in its area." - the answer of course should be the square root of fuck all. Just organise the bin collection and go away.
Posted by The Englishman at 6:21 AM | Comments (0) | TrackBack

October 23, 2012
Wilts Plod Injustice
Steve Fulcher's suspension: there's nothing intelligent about this injustice - Telegraph
In a speech on crime yesterday, David Cameron said he wanted to see "no-nonsense policing" and a law and order system that is "tough but intelligent". Yet tell that to the family of the murder victim Rebecca Godden-Edwards, denied justice by the courts; or ask Detective Superintendent Steve Fulcher of Wiltshire Constabulary what he thinks, as he sits at home after being suspended from his job despite finding Rebecca's body.
The story of what has happened to Det Supt Fulcher would drive anyone to despair for the sanity of our legal system....
Already driven Boss, already been driven there.
Posted by The Englishman at 7:49 AM | Comments (0) | TrackBack

October 9, 2012
Tories and The Castle Doctrine
Tories go back to basics on right to defend home | Politics | The Guardian

Householders who resort to physical force to deter burglars will be given greater protection from the law, the justice secretary, Chris Grayling, will announce on Tuesday as he abandons the legacy of his moderate predecessor, Kenneth Clarke.
In a sign of Downing Street's tougher approach on law and order, Grayling will pledge to change the law to ensure householders can use "disproportionate" force in certain circumstances.
Conservative Party conference 2012: new right to attack burglars - Telegraph
Mr Grayling said: "The basic premise of the change is to get the law to a position where if you are in your home, and you are confronted by an intruder… then if, in the heat of the moment you use a level of force that in the cold light of day might seem disproportionate, the law will be on your side."
He added: "You need to look at it that way round because it's very much about the juxtaposition of the heat of the moment and if you act in a disproportionate way in the heat of the moment, the law will be on your side.
"But if you act in a grossly disproportionate way … I think if the burglar is out cold on the floor and you then stick a knife into him, that, in my judgment would be grossly disproportionate."
Not just good dog whistle politics but also sensible. With the adrenalin flowing disproportionate may seem reasonable.
Of course what some of us think of as reasonable in the cold light of day might seem disproportionate to Guardian readers and Ken Clarke.
Posted by The Englishman at 8:10 AM | Comments (6) | TrackBack

October 4, 2012
Rural Britain Today
Ratcatcher accused of murdering retired colonel was his lover, court hears - Telegraph
Christopher Docherty-Puncheon who is accused of blasting Lt Col Robert "Riley" Workman, 83, with a sawn-off shotgun confessed that he was in a sexual relationship with the older man.
Lt Col Workman was shot dead with a single blast from a sawn-off shotgun after answering a night-time knock at the door of his rural cottage in November 2004 in what is one of Britain's most notorious unsolved murders.
Docherty-Puncheon denies murdering Lt Col Workman and having a firearm with intent. The case continues.

Stable yard owner beaten with whip in midnight row over thorougbred - Telegraph
Dorothy Rugg-Easy discovered her thoroughbred Stella was missing from the stables last August. She says she entrusted Stella with former employee Ms Beavis under the agreement that she would be able to monitor her care at her stables.
The horse was kept away from the farm at another stables for almost a year before Mrs Rugg-Easy snatched her back on August 7, 2012.
Then just four days after winning back her horse Mrs Rugg-Easy and her daughter and grandaughter were attacked by drunk Thompson when he appeared in their stables - an act Ms Beavis denies having any knowledge of.
Sorry, have I drifted into an episode of Midsummer Murders.....
Posted by The Englishman at 5:53 PM | Comments (4) | TrackBack

September 28, 2012
The Castle Doctrine 2
Justice Secretary set to give householders who shoot burglars more legal safeguards | The Times
Chris Grayling is expected to propose giving householders a stronger defence in law when using firearms to see off burglars. The new Justice Secretary has asked officials to examine ways of toughening up existing legislation that allows people to use "reasonable force" but which makes no mention of using weapons.
The announcement is expected to form a key part of Mr Grayling's address to the Conservative Party conference next month, his first big speech since his promotion to the Cabinet was cheered by the Tory Right.
The most senior judge in England and Wales gave his backing yesterday to householders who react in fury and fear when they face burglars in their homes. In an impassioned defence of the home as a person's "haven and refuge" Lord Judge, the Lord Chief Justice, said: "If your home is burgled and you're in there, you have the right to get rid of the burglar."
Posted by The Englishman at 7:30 AM | Comments (3) | TrackBack

September 26, 2012
The Castle Doctrine
'Expect to be shot if you burgle gun owners', judge warns criminals - Telegraph
A judge has defended the rights of people to protect their homes, telling two burglars shot during a break-in: "That is the chance you take."
Of course I would never dream of loading up the Benelli 12g Auto to deliver the good news to any scrote who broke down my door.
Posted by The Englishman at 11:27 PM | Comments (6) | TrackBack

September 6, 2012
The Castle Doctrine
No charges over burglary shooting | UK news | The Guardian
The Crown Prosecution Service (CPS) said it had made the decision not to take action against Andy and Tracey Ferrie after a senior official visited their home in Welby, Leicestershire.
In a statement released by the CPS, Judith Walker, the Chief Crown Prosecutor for the East Midlands, said: "Looking at the evidence, it is clear to me that Mr and Mrs Ferrie did what they believed was necessary to protect themselves, and their home, from intruders."
Ms Walker said: "Earlier this afternoon, the head of the East Midlands Complex Casework Unit, Lawrence English, visited the scene of the incident to see for himself whether the accounts given by Mr and Mrs Ferrie were consistent with other evidence of what happened.
"As Crown Prosecutors we look at all cases on their merit and according to the evidence in the individual case. I am satisfied that this is a case where householders, faced with intruders in frightening circumstances, acted in reasonable self-defence.
"The law is clear that anyone who acts in good faith, using reasonable force, doing what they honestly feel is necessary to protect themselves, their families or their property, will not be prosecuted for such action.
Not quite sure why it needed a visit from the head of Complex Casework to work it out, seemed pretty simple to me, but good news anyway.
Posted by The Englishman at 6:36 AM | Comments (7) | TrackBack

July 17, 2012
Chilli Cook-Off Reminder - This Saturday 21st July
Posted by The Englishman at 5:50 PM | Comments (0) | TrackBack

July 12, 2012
The Man On The Hill Writes
Every home to pay price of floods - Telegraph
All homeowners will be forced to pay more for their house insurance to repair flood damage to properties in high-risk areas under government plans....
Critics claimed the proposal represented a "stealth tax" and said it was unfair that those "sensible enough" to live outside areas which flood should pay more.
I don't have flood insurance on my house, if the waves lap against my door then there should be a man with an ark floating by to rescue me.
So why should I subsidise the web-footed down in the vale? Will they subsidise the insurance I have to pay against my slates being blown off? Sharing risk is fine so far but not to idiots.
Posted by The Englishman at 6:17 AM | Comments (0) | TrackBack

June 1, 2012
Friday Night is Music Night (Last Week Here Edition)
Posted by The Englishman at 6:13 PM | Comments (0) | TrackBack

May 1, 2012
Stars Line Up
Duran Duran headline Olympics gig: this lineup could not be worse – Telegraph Blogs

Duran Duran will headline the opening Olympic concert. The UK representatives will be joined by Snow Patrol for Northern Ireland, the Stereophonics for Wales and Paolo Nutini for Scotland.
So our choice of excellence are a bunch of irrelevant rockers who got together in 1978, a four piece who could be the most boring band that ever existed, the Welsh contingent who were OK in spring 1998, and Nutini, more gap year casualty than rock star. I guess it's no surprise that the committee's first choice was Keith Moon...
Keith Moon - even though he hasn't been very active on this earth for the last 34 years he would still be a better choice. Do we get a hint that the boring farts in charge haven't got a clue?
Whereas at my local they have:
Saturday, 26th May 2012
THE LINE UP & RUNNING SCHEDULE -
 
GATES OPEN - MIDDAY
 
** COMPERE - BOB HARRIS **
THE DAVE KELLY BLUES BAND
THE WURZELS
THE STRAWBS
THE SWEET
SAS BAND SPECIAL GUESTS
MIKE & THE MECHANICS
BRIAN MAY & KERRY ELLIS
MADELINE BELL, MIDGE URE, TOM ROBINSON
CHRIS THOMPSON, PATTI RUSSO
& THE FABBAGIRLS
+ More special guest stars to come!
Have you got your ticket yet?
Posted by The Englishman at 12:41 PM | Comments (4) | TrackBack

April 24, 2012
Traveller Update (The Last One I Hope)
Plod refused to use their powers so I contacted some very nice gentlemen in the morning who operating under the Common Law rights of Landowners came down in the afternoon and gave the travellers a notice and a promise to be back today with a tow truck.
The caravans went very quickly.
Note to self - Don't bother even phoning the police next time.

Posted by The Englishman at 6:29 AM | Comments (5) | TrackBack

April 22, 2012
Traveller Update
Update - apparently the local Inspector isn't going to do anything because he decided on Friday afternoon that no criminal damage has occurred. He defined criminal damage as permanently depriving of property, which as any fule knows is the definition of theft - Criminal damage is defined by the Criminal Damage Act 1971[9] which provided a definition wide enough to apply to any tangible property. By section 1(1) of the Act:

A person who without lawful excuse destroys or damages any property belonging to another intending to destroy or damage any such property or being reckless as to whether any such property would be destroyed or damaged shall be guilty of an offence.
The inspector apparently only works Mon-Fri 9-5.
Developing.

Posted by The Englishman at 10:20 AM | Comments (5) | TrackBack

April 19, 2012
Busy Defending The Castle
These charming gentlemen of the road set up camp last weekend in my lane (there are another couple of vans unseen in the picture).
I have had trouble persuading the Police that I own the land, the public merely has a right to use it as a Byway to pass and repass along it. The highway agency have confirmed this but the Police do not want to use their powers under Section 61 CJPOA 1994, even though criminal damage is occurring, and so are prevaricating. (See below)
I have officially asked the travellers to leave nicely and been officially reasonable by giving them a couple of days to do so.
They don't appear to want to so I may have to assert my rights.
I may be busy for the next few days.
Section 61 CJPOA 1994 If the senior police officer present believes that: a) Two or more persons have entered land as trespassers with the common intention of residing there for any purpose; and b) reasonable steps have been taken by or on behalf of the occupier to ask them to leave; and either; i) any of them has caused damage to the land or property on the land, or ii) any of them has used threatening, insulting words or behaviour to the landowner or a member of his family, or iii) they have six or more vehicles on the land, he may direct those persons, or any of them, to leave the land and to remove any vehicles or other property they have with them on the land. These provisions are also extended to cover all rights of way on the definitive map and land to which the public has access including common land. A direction to leave may also be given where temporary consent had been given by the landowner for persons to reside on his land and that consent had been breached. The offence occurs if a person knowing that such direction has been given which applies to him/her and either: Fails to leave the land as soon as reasonably practicable, or having left, again enters the land as a trespasser within the period of three months, beginning with the day on which the direction was given. Section 61 and 62A-E confer powers on the police not a duty. Police guidance does acknowledge that the power under section 61 does not require the landowner to have applied for a court order for possession nor should it be used as a last resort. The Act does not define damage but makes reference to the Criminal Damage Act 1971 when defining property. Police guidance recommends a common sense approach and states that damage has included: Churned up ground caused by heavy vehicles; diesel, spillages; animal and human excrement; destroyed fencing and spoiled crops. Police guidance specifies that the dumping of litter and rubbish may fall within the category of damage depending on the severity of the particular situation and each case must be looked at on its merits.
Posted by The Englishman at 7:37 AM | Comments (12) | TrackBack

April 8, 2012
Full Steam Ahead And Damn The Tosser
Don't shoot, I'm just a water guerrilla | The Sunday Times
Australian-born Trenton Oldfield, 35, a one-time public school oarsman who graduated in contemporary urbanism at the London School of Economics. He had worked as a council co-ordinator for river strategy along the same stretch of water where he stopped the race.
Oldfield describes himself variously as an "urbanist" and a "guerrilla architect".
It emerged last night that an organisations he runs, This Is Not A Gateway, is partly funded by the Arts Council England. Another of his campaigns is aimed at removing fences and railings from London's parks.
Although Oldfield rages against "elitism", he went to one of Sydney's exclusive private schools. He claimed the school was "mass producing yuppies", threw out his uniform and grew a goatee beard. After he left, Oldfield complained that he missed rowing at the school.
Race organisers said he was lucky not to have had his head sliced open by an oar.
Oxford paid the price of stopping down for him, he should have been treated as any other piece of flotsam. Maybe a suitable punishment now would be half an hour in the team shower, but he might enjoy that.
Posted by The Englishman at 6:35 AM | Comments (3) | TrackBack

March 17, 2012
Rugby
Posted by The Englishman at 10:36 AM | Comments (0) | TrackBack

February 20, 2012
Every Breath You Take, Every Move You Make
'Big Brother' to record phone and web details | The Times
Every e-mail, phone call and website visit is to be recorded and stored for a year under legislation planned for the next session of Parliament.
The security services will also have access to who has been contacting each other on social network sites under a revised version of plans originally proposed by the last Labour government.
The revised plan, signalled in October 2010 in the Strategic Defence and Security Review, comes despite a promise by the Government to "end the storage of internet and e-mail records without good reason".
And nobody notices...
Posted by The Englishman at 8:49 PM | Comments (3) | TrackBack

Smart Meters - Just Say No
Energy meters 'give clues to thieves' | The Sunday Times
Burglars may no longer need to lurk outside a home to know when to break in but could instead be able to monitor owners' movements by spying on their electricity and gas usage.
Detailed information about residents' lifestyles collected by energy smart meters is vulnerable to being hacked and exploited by criminals, an official report has warned.
Posted by The Englishman at 8:46 PM | Comments (0) | TrackBack

January 23, 2012
Economics Made Simple - 1 Value
Hiker lost in blizzard for two days burned money to keep warm - Telegraph
Yong Chun Kim, 66, of Tacoma, who was climbing Mount Rainier in Washington State, said he had fire starters with him and first burned some leaves. Then he started burning personal items: his socks and then $1 and $5 bills from his wallet.
$5 bills were worth the same as dry leaves...
Posted by The Englishman at 6:45 AM | Comments (0) | TrackBack

January 11, 2012
Not Hunting Again in 2012
The annual meet of the local Non-Hunt was at The Castle yesterday - a fine morning, so much more civilised than the bad old days.
Posted by The Englishman at 6:43 AM | Comments (1) | TrackBack

January 2, 2012
All I Want For Christmas
Americans buy record numbers of guns for Christmas - Telegraph
On Dec 23 alone there were 102,222 background checks, making it the second busiest single day for buying guns in history.
The actual number of guns bought may have been even higher if individual customers took home more than one each.
Explanations for America's surge in gun buying include that it is a response to the stalled economy with people fearing crime waves. Another theory is that buyers are rushing to gun shops because they believe tighter firearms laws will be introduced in the future.
The National Rifle Association said people were concerned about self defence because police officer numbers were declining.
A spokesman said: "I think there's an increased realisation that when something bad occurs it's going to be between them and the criminal."
The record for gun sales in a single day was set in November, on the day after Thanksgiving, when 129,166 background searches were carried out on customers buying weapons.
Private response to fear of government restrictions and failure to provide one of the core state functions of law enforcement.
How bless'd we are on this isle not to be able to so respond to similar failures.
Posted by The Englishman at 6:33 AM | Comments (1) | TrackBack

December 1, 2011
Can You Crack It?
My OCR makes that:
eb 04 af c2 bf a3 81 ec 00 01 00 00 31 c9 88 0c
0c fe c1 75 f9 31 c0 ba ef be ad de 02 04 0c 00
d0 c1 ca 08 8a 1c 0c 8a 3c 04 88 1c 04 88 3c 0c
fe c1 75 e8 e9 5c 00 00 00 89 e3 81 c3 04 00 00
00 5c 58 3d 41 41 41 41 75 43 58 3d 42 42 42 42
75 3b 5a 89 d1 89 e6 89 df 29 cf f3 a4 89 de 89
d1 89 df 29 cf 31 c0 31 db 31 d2 fe c0 02 1c 06
8a 14 06 8a 34 1e 88 34 06 88 14 1e 00 f2 30 f6
8a 1c 16 8a 17 30 da 88 17 47 49 75 de 31 db 89
d8 fe c0 cd 80 90 90 e8 9d ff ff ff 41 41 41 41
If you want a job as a spook...
Posted by The Englishman at 6:47 AM | Comments (44) | TrackBack

November 25, 2011
Total Butler Bollocks
Back in August I ordered a load of fuel from Total Butler - They delivered it to the farm next door. It took a month to get them to deliver a replacement load to me. They are still chasing me for payment for the load I never had, which I am reluctant to pay for.
With the last demand the sent me they also included the details of someone in Cambridgeshire's account activities. Data protection anyone?
Maybe Tommy Breen could start earning his €1,410,000 by sorting it out. I may have to ask him.
But first I had better ask marketing-butler@butlerfuels.co.uk's permission to link to their website...


Butler Fuels's Legal Notice

You may link to the Company's home page, provided you do so in a way that is fair and legal and does not damage the Company's reputation or take advantage of it, but you must not establish a link in such a way as to suggest any form of association, approval or endorsement on the Company's part where none exists. You must not establish a link from any website that is not owned by you.
The Website must not be framed on any other site, nor may you create a link to any part of the Website other than the home page. The Company reserves the right to withdraw linking permission without notice.
If you wish to make any use of material on the Website other than that set out above, please address your request to marketing-butler@butlerfuels.co.uk
Posted by The Englishman at 8:39 AM | Comments (3) | TrackBack

November 21, 2011
Wanted - Claymores
I was burgled last night, as you know I'm a happy go lucky liberal sort of chap but my blood is up this morning. It was a shame I didn't hear the vermin at work.
Posted by The Englishman at 8:34 AM | Comments (2) | TrackBack

November 1, 2011
HMRC Has Grit Thrown Into Its Eyes
HMRC suddenly remembered that they think my company owes them £440 under a CCJ in 2007.
The fact they haven't chased it for so long tells us one thing about them.
I don't think I owe them the money.
The paperwork they sent claim the CCJ was issued on 05/04/2007, speaking to the very nice man representing Her Maj he said it was actually the 5t November... Humm
So I thought i would check on the excellent Trust website and £4 down shows there are no CCJs recorded at all.
CCJs, court orders & fines - Search yourself and others - Trust Online
I wonder what they next move will be.
Posted by The Englishman at 11:14 AM | Comments (1) | TrackBack

October 29, 2011
HMRC Squeezing Stones Again
An Englishman's Castle: The Revenue are after me again
September 2, 2007
..I file my returns electronically, which are verified by a secret squirrel code rather than a facsimile signature, they print them out, they then notice the lack of a signature on the printed forms, they send them to me, I sign them and send them back. They then threaten prosecution as they haven't a valid return and they can't accept posted forms as they already have electronic versions, which lack a signature......
Back in 2007 this had been going on for over three years "almost weekly being threatened with prosecution, penalties, bailiffs on the door-step by Her Majesty's finest revenue officers...."
In October 2007 it stopped. It seemed that my accountant had finally managed to get them to see sense. They didn't respond to our letters but didn't send out any more demands.
Today I got a letter from HMRC...
"We appreciate you may have not heard from us recently and you may be worried about having a tax debt..."
It's the alleged debt from 2007 they have suddenly remembered and want paying.
Of course it would be cheaper to pay them that get my accountants to go back through all the old paperwork yet again just to show them they really don't know what they are talking about. And of course my accountant from that time has retired, my accountant firm has changed....
Hey ho - on with the fight I suppose.
Posted by The Englishman at 9:02 PM | Comments (3) | TrackBack

October 13, 2011
If the CAP fits.
So what does the EU think farming is for? - Telegraph
The idea was that this single farm payment would, in time, wither away. Instead, the environmental schemes that Britain has pioneered, very successfully, would be expanded, to reward farmers for the number of lapwings and watervoles finding a home on their land. Almost 70 per cent of the agricultural land in England is in such a scheme; biodiversity has flourished as a result.
Now along has come the EU Agriculture Commissioner, Dacian Ciolos, a Romanian, proposing a different approach. To find policies that can be applied equally to the foothills of the Carpathians – a fragile relic of a simpler era in farming – and the golden wheat fields of East Anglia is a bit of an ask. Not surprisingly, Mr Ciolos tends to favour the former over the latter.
Farm subsidies in the UK have been becoming more aligned with paying for "public goods", such as lapwings, rather than keeping the peasants happy on the farm and not blocking the boulevard with burning tyres.
Of course the NFU argues that "Food Security", the ability to grow our own food on this isle is a "public good" in case Wolfsrudeltaktiks or climate changes blockade the channel. That is why they argue for some cash for crops. But on the whole it is money for doing the unproductive that we, as a general population, are deemed to want.
But with our large and efficient units we can afford the luxury of looking after the birds. Scratching a living off a couple of acres of middle European mountain you can't and you just want the folding to feed you.
Finding a policy that fits across Europe is as sensible as a currency union...
Posted by The Englishman at 7:07 AM | Comments (2) | TrackBack

September 9, 2011
Friday Night is Music Night (Extra Late Night Castle Law Edition)
Posted by The Englishman at 8:37 PM | Comments (0) | TrackBack

August 31, 2011
Dictaphone? No I Use My Finger...
Drug dealer who tied mobile phone to his genitals forfeits £6k - Edinburgh Evening News
A CONVICTED drug dealer has forfeited almost £6000 under the Proceeds of Crime Act after being caught with a mobile phone strapped to his manhood.
I'm not sure I understand the Proceeds of Crime Act.
Posted by The Englishman at 10:14 PM | Comments (0) | TrackBack

August 28, 2011
Data Back Up Virgin
Sir Richard Branson: The night I lost my home in an inferno | The Sunday Times
We'd had the most sophisticated fire equipment and fire alarm system, which had been overhauled about four days before. All of that should have gone off at the start and management should have been there in seconds. But none of the alarm systems went off ...
My office was in the house and I lost everything in it. I'd got a long way into writing my autobiography (which included losing my virginity) and it's lost. Fifteen years of handwritten notebooks went and photographs and so on.
Running a business, we have a meticulous computer backup system so I'd assumed all that was completely safe. But it turns out the backup was also in the house. Everything filed on the computers there in the past few years is lost, both business-related and personal.
The first rule of backups is OFF SITE. Unbelievable.

This isn't a paid advert but a genuine recommendation.
I use Jungle Disk I costs me pence a month to have all my stuff replicated on Amazon servers hidden in American mountains.
My accounts are done on Kashflow, which also keeps the details safe away from the castle.
If your stuff is only in your house or office, do something about it, today.
Posted by The Englishman at 8:41 AM | Comments (1) | TrackBack

August 11, 2011
An Appeal To Our American Friends
Posted by The Englishman at 6:58 AM | Comments (3) | TrackBack

August 4, 2011
Unsafe Castles
One in seven 'feels unsafe' at home | UK news | guardian.co.uk
One in seven Britons does not feel safe in their own home at night, according to a new survey.
Younger people felt even less secure, with one in five of those aged 18 to 24 saying they did not feel safe at night in their home.
Four in 10 people even admitted they keep something nearby, from a heavy torch to a kitchen knife, which they would use as a weapon to protect themselves and their property against intruders.
Just seven out of 10 people aged 18 to 24 said they felt safe in their home at night, compared with nine out of 10 of those aged 55 or over, the poll showed.
I wonder what we could allow people to do which would make them feel safer?
Posted by The Englishman at 6:38 AM | Comments (3) | TrackBack

July 27, 2011
No Flowers Please
72-year-old shopkeeper held after stabbing to death robber - Telegraph
Cecil Coley, 72, is in police custody today after dramatic scenes at a florists on Shewsbury Street, Old Trafford, at 9.40pm last night.
It is understood the shop was closed at the time and Mr Coley, a well-known Jamaican man known as 'Papa' in the community, was playing dominoes with a friend inside when two men armed with guns broke in.
A struggle followed which saw one of the raiders, a 30-year-old man, fatally stabbed in the chest.
Residents found him lying in the street outside and tried to resuscitate him but he died a short time later after being taken to Trafford General Hospital.
A second man, who was wearing a mask, was seen running away from the premises.
It is thought he went to Manchester Royal Infirmary later where he was treated for a stab wound.
In a just world he would be only held in police custody long enough for the boys in blue to get a few pizzas and cases of Red Stripe in and get the celebration party started.
Posted by The Englishman at 8:42 PM | Comments (8) | TrackBack

July 19, 2011
Roast Greens
Eat Smart - 2011 Meat Eaters Guide | Meat Eater's Guide to Climate Change Health | Environmental Working Group
Your Food Choices Affect the Climate...
Lamb comes out as the "worst". I presume this is some sort of factory farmed American lamb because I'm fairly sure those scraggy beasts roaming the hills over here use very little fuel.
Of course on Saturday I will have three of them slowly rotating over a virgin forest wood fire at the party. They will taste even better now.
Posted by The Englishman at 7:57 AM | Comments (3) | TrackBack

June 25, 2011
Glastonbury? More Glastonbore
Violent scenes break out in the crowd at U2's long-awaited Glastonbury debut - Telegraph
U2, Coldplay, Beyonce and Radiohead; knee deep cow shit, celebrities in Hunter Welllies and heavy handed security goons stifling any protest, despite that pious prig Eavis claiming he wants "activism".
Aren't you glad you gave it a miss this year?

Posted by The Englishman at 8:07 AM | Comments (2) | TrackBack

June 21, 2011
The Only Stonehenge Solstice Noon Picture This Year
bigger
Summer Solstice Noon at Stonehenge - At Stonehenge local solar noon on the Solstice was at 13:09:15 today. And that is when it should be celebrated. And this is what the celebrations looked like. I enjoyed them with the one other person who was in the circle at the time.

(The solstice is not defined by the length of day or night, but by the path of the Sun through the sky. As the sun moves along the ecliptic from the spring equinox it gets further and further north in the sky. When it approaches the autumn equinox it will be getting further south in the sky each day. This is why, for us in the northern hemisphere, the Sun is high in the sky in summer and low in the sky in winter. Some where, between the two equinoxes there will be the point where the Sun reaches the most northern point, which will be half way between the two equinoxes. This point is called the solstice (sun-stands still) and the latitude (approx 23½°) where the Sun is overhead at noon at this time is called the Tropic of Cancer. The corresponding one in the south is called the Tropic of Capricorn. Just as there are two equinoxes, there are two solstices, the summer solstice where the Sun reaches its most northerly point, and the winter solstice where it reaches its southernmost point.
If you consider just the north south movement of the sun, then as it gets close to the solstice its movement northwards gets slower and slower, but it is always moving northwards until, at the solstice, just for a moment, it is stationary. It then immediately starts moving southwards. At that instant there will be one place on the Tropic of Cancer where it will be noon and the Sun will be overhead. This defines when the solstice is, that particular moment in universal time (UT).
This year, 2011 that moment was 17:16 UT.)

Posted by The Englishman at 10:25 PM | Comments (0) | TrackBack

June 20, 2011
Breaching The Castle Walls
I have been reading about a local murder and was going to review the book and highlight a suitable passage. But I find Norm Pattis has already done it as I would have wished to do it.
As it is hidden away on his old blog I have taken the liberty of quoting at length.

Norm Pattis: The Road Hill Murder Stunningly Revisited
Kate Summerscale's The Suspicions of Mr. Whicher, (Walker & Company, New York: 2008) is a wholly capable and enjoyable look at the crime and its consequences. Ms. Summerscale is the former literary editor of the Daily Telegraph. She writes with a novelist's ease and a scholar's sense of proportion. The endnotes are as fascinating as the text. This is not merely a book about a "true crime." Rather, it is a sophisticated and engaging study of the social history of crime.
One startling effect of the work is a reminder of just how much we take government intrusion for granted today. Ms. Summerscale reminds us that it was once a national scandal in Britain to have undercover police officers surveilling citizens. And England took serious in a way we have long since forsaken the notion that a man's home is his castle.
A newspaper editorial published by the Morning Post 10 days after the Road Hill murder reflects the national mood. By contrast, our attitude toward the Fourth Amendment look attentuated. The exceptions to the warrant requirement have all but held open even the most private spaces to government inquiry.
"Every Englishman is accustomed to pride himself with more than usual complacency upon what is called the sanctity of the English home. No solider, no policeman, no spy of the Government dare enter it ... Unlike the tenant of a foreign domicile, the occupier of an English house, whether it be mansion or cottage, possesses an indisputable title against every kind of aggression upon his threshold. He defies everybody below the Home Secretary; and even he can only violate the traditional security of a man's house under extreme circumstances, ... It is with this thoroughly innate feeling of security that every Englishman feels a strong sense of the inviolability of his own house. It is this that converts the moorside cottage into a castle. The moral sanctions of an English home are, in the nineteenth century, what the moat, and the keep, and the drawbridge were in the fourteenth. In the strength of these we lie down to sleep at night, and leave our homes in the day, feeling that a whole neighbourhood would be raised, nay, the whole country, were any attempt made to violate what so many traditions, and such long custom, have rendered sacred."

You will not be sorry to have read this book.
Posted by The Englishman at 9:16 PM | Comments (1) | TrackBack

April 21, 2011
What Katie Did Next
Kate Middleton spotted in Banana Republic - Telegraph
Middleton's trips further highlight her much-lauded frugality. She often shops at TK Maxx for heavily-discounted designer brands, as well as at high-street favourites LK Bennett and Whistles, and regularly recycles her favourite pair of suede knee-high boots for public outings.
Recycling here meaning she wears them more than once I think. And frugal means shops a lot but at cheaper shops. Life as a green pauper.
Posted by The Englishman at 6:06 AM | Comments (0) | TrackBack

March 27, 2011
Tape Back Up
The Bayeux Tapestry archiving model • The Register
At 224.3ft long and 1.6ft wide the total surface area is 358.88sq ft.
Our understanding is that the Tapestry features 45 to 48 threads per inch which gives us a resolution approximating 47dpi with a colour depth of 8, ignoring later repairs. Thus, in information terms, the tapestry contains 2.429MB of information, assuming 1-bit per colour, 47dpi, and a 51,678.72 square inch surface area.
From the writing point of view it took ten years for English (Saxon) seamsters, seamstresses or embroiderers to write this 2.429MB of data, which must be some kind of record. Assuming an eight-hour, 350-day working period for these ten years, that implies a write bandwidth of 10.84 bytes/hour; a spectacularly slow data rate in information transfer terms.
What makes it worse is that there were multiple parallel write heads - seamsters or seamstresses - and we could envisage a team of five on average, meaning each write head in this theoretical Bayeux Tapestry archiving model wrote at a rate of 2.168 bytes/per hour (17.344 bits/min). A truly amazingly poor information write bandwidth from our IT viewpoint, but a blur of flickering needles and fingers seen from the embroiderers' seat.
The read rate, going by the length of the taped commentary you hear as you walk along the length of the tapestry for 30 minutes, is 4.68MB/hour per person. Since more than one person can view the tapestry at a time we can estimate that 75 people could be reading parts of it simultaneously, giving us a real read rate of 351MB/hour.
And almost 1000 years old - beat that Steve Jobs
Posted by The Englishman at 10:32 AM | Comments (0) | TrackBack

March 5, 2011
Annual Live Tractor Blogging
Before
After
Posted by The Englishman at 12:56 PM | Comments (4) | TrackBack

February 24, 2011
Mr Squirrel Visits The Castle
Once upon a time a naughty squirrel decided to visit the castle where a big bad man lived. Mr Squirrel ate all the nuts the bad man's wife had put out for the rare Tree Sparrows and then it thought it would see if there were any Tree Sparrow eggs in the box. It chewed and chewed the box until the big bad man saw him doing it out of his office window. The big bad man stopped doing all those silly things he normally does on his computer in the morning and went to find his friend Mr Ruger. Even with the big bad man's old rheumy eyes Mr Ruger's great big seeing tube let him see Mr Squirrel very clearly. And the big shushy quiety thing let him give Mr Squirrel a surprise present from Mr Remington. Mr Squirrel isn't going to bother the nice Sparrows again.

Posted by The Englishman at 7:04 AM | Comments (5) | TrackBack

February 21, 2011
Misleading Defence Headlines From The Telegraph
Gardening week ahead: Anti-tank tactics - Telegraph
Pah! I thought it might be a useful article about reinstating the concrete blocks and how to weld up some large caltrops and how to hide some AT mines in the begonias. But nothing more than how to put pot plants on your septic. Guess I will have to carry on preparing my defences on my own.

Posted by The Englishman at 7:18 AM | Comments (0) | TrackBack

February 10, 2011
Can you help the Met Office know what the weather is?
Do you have a weather station at home?
We're planning to enhance our weather observations network by inviting everyone who has a personal weather station, manual or automatic, to send your data to a new website.
We hope this will appeal to schools, amateur meteorologists, and weather enthusiasts across the UK.
This extra data will be extremely useful in monitoring localised extreme weather events such as heavy snow and rain. This Weather Observations Website, which is being produced by the Met Office in partnership with the Royal Meteorological Society, should be launched in early 2011.

I just need a USB connection to the hank of seaweed hanging outside the office door and I'm fit to help them out....
Posted by The Englishman at 7:07 AM | Comments (3) | TrackBack

February 1, 2011
Castle Bombproof
Farm fresh: the most popular country house - Telegraph
A boot room for muddy wellies, a pantry for cold puddings and pies, a large kitchen for family meals, and enough garden to grow potatoes – these are the seductive benefits of the English farmhouse. Not only are these houses rooted in some of the best landscape but they are also proving to be fruitful economic assets in uncertain times.
Across the southern counties, from Kent to Cornwall, estate agents report more buyers looking for farmhouses than there are properties to satisfy them. Upmarket property finder William Marsden-Smedley, of Prime Purchase, describes them as a "bombproof investment".
lready the next wave of buyers moving out of London, fattened by this month's bonuses, is looking for farmhouses as the property of choice. Around £7 billion of City money is expected to flow into property.....
Well that has cheered me up this morning, how about you?
Posted by The Englishman at 6:25 AM | Comments (0) | TrackBack

January 31, 2011
Adam Smith's House Isn't His Castle
Smith's home 'could be left to lie derelict' - Scotsman.com News
EDINBURGH'S planning leader has accused Historic Scotland of being "stubborn" over its opposition to long-awaited plans to upgrade the former home of celebrated thinker Adam Smith.
Mr Lowrie said there was little of historic interest remaining inside the building, which was previously owned by the local authority.
Oh yes, public ownership is the only way to protect our heritage we hear every day.
Posted by The Englishman at 6:30 AM | Comments (0) | TrackBack

January 28, 2011
In Defence of Factory Farming
The Free Society: What's wrong with factory farming?
Prejudice against factory farming needs addressing. Small-scale farming is inefficient and, despite popular belief, no better for animal welfare than larger units. We cannot continue to view the countryside, farmers or livestock in a sentimental way. Large-scale farms like the one still planned for Nocton in Lincolnshire are not as Zac Goldsmith has said "squalid" and "take farming to a new low", rather they are the future of the industry. Without efficient, modern and profitable operations like the one planned for Nocton, farming in the UK faces becoming a lifestyle choice, a hobby, rather than being about feeding the planet.
Posted by The Englishman at 10:09 AM | Comments (4) | TrackBack

January 27, 2011
Celebrating 1911
Utah plan to adopt official gun condemned by anti-firearms groups - Telegraph
I think a word from a Texan reader would be appropriate:


Say what you like: but we know whom to honor. Also: of all 50 states, gun violence in Utah is among the lowest. Mostly because there are jillions of Mormons, and armed people in the state.
Smallest group in the world: the Utah Gun Violence Prevention Center. I didn't even know they had one. Bet their membership is in the dozens, maybe.
Trust the Telegraph pussies to feature the opinion of a splinter group.

Unlike my Afro-American friend in Texas I'm not allowed to own a 1911 but I do have a 90 year old A-5 Humpback bought in person from Mr Greener of WW Greener, which I think is historic enough.
Posted by The Englishman at 6:07 AM | Comments (2) | TrackBack

January 26, 2011
Parking Hardly News
Drivers keen to avoid parking fines | UK news | guardian.co.uk
And that is news? Let me add the memo to the council - I am not only eager to avoid fines I'm also keen to avoid paying for parking, so when you introduce or increase parking charges in the town, I don't go there. I shop elsewhere. And you wonder why the tumbleweed blows across the shopping centre past Greggs and the charity shops.
Posted by The Englishman at 7:10 AM | Comments (3) | TrackBack

January 22, 2011
Soap Dodgers Soap Company's Soap Buyers Targeted
BBC News - Lush hackers cash in on stolen cards
Lush said anyone who placed an online order between 4 October and 20 January should contact their bank in case their card details had been compromised.
Hilary Jones, ethical director at Lush, said the firm became aware of problems on Christmas day when hackers were discovered to have penetrated the site.
The site was taken down and did little trade between Christmas and New Year while Lush investigated to see if the hackers were merely mischievous or out to make money.
Cosmetics firm Lush will "pay for its politics" by alienating thousands of customers with its decision to fund the Hunt Saboteurs' Association (HSA) with proceeds from a "fox bubble bar" product. Countryside Alliance Head of Media, Tim Bonner said: "This is also a very strange commercial decision. Hundreds of thousands of people have demonstrated their support for hunting and the rural way of life and many of them would previously have been Lush customers. On the other hand the number of people supporting an organisation like the HSA is tiny and, let's be honest, hunt sabs are not the biggest consumers of soap. It is entirely up to Lush who they want to support but they will pay for their politics by alienating thousands of reasonable customers."
Posted by The Englishman at 10:54 PM | Comments (2) | TrackBack

January 11, 2011
Not Hunting Again

The view from my lawn this morning as the hunt met here.
The snow prevented us not hunting last year but previous years can be seen here.

Posted by The Englishman at 2:37 PM | Comments (2) | TrackBack

January 4, 2011
Monbiot's Castle
In this morning's Guardian George Monbiot advocates that the rich should have their homes forcibly opened up to solve housing shortages and those that refuse be punished.
A bit spacious for a single man?
Posted by The Englishman at 12:49 PM | Comments (8) | TrackBack

December 20, 2010
Winter Cheer
Mrs E awoke me at 2:30 to alert me to the ducks quacking outside the window. We lost one to Mr Fox a week ago when he crept across the ice to them.
So it was on with Uncle Percy's overcoat over the dressing gown and out I went with the Marlin underlever to try and deliver some 357 Magnum 125 Grain Full Metal Jacket Flat Christmas Cheer to our visitor.
He scuttled off the through the fence too quickly and by the time I was over the road he had headed for the hills. But the moon was out, the snow was crisp and his tracks were trackable.
I failed to catch up with him but the armed stroll up onto the downs on such a night was worthwhile. Not a soul apart from me was stirring, miles across the valley street lights sparkled but otherwise I was only in the company of the friendly ghosts who have trod these ancient hills on thousands of winters in the past pitting their wits against the weather and wild animals.
Posted by The Englishman at 7:42 AM | Comments (6) | TrackBack

December 10, 2010
Environmental News From The Castle - II
The ducks on the pond in the garden are reduced in swimming in a small circle they are keeping ice free.
Yesterday morning there was one less duck than the day before and a wet path across the ice from a broken edge of the circle.
I spotted what I think are Charles James' footprint in the frost.

+
I do hope when the hounds meet here for the trail hunting next month there isn't a nasty accident.

Posted by The Englishman at 6:31 AM | Comments (0) | TrackBack

December 7, 2010
Environmental News From The Castle
Excellent report from the twitchers identifying 40 different bird species flourishing here, including quite a few red listers. And they missed the Barn Owl who roosts where I keep the coils of hempen rope ready and the new arrival the Red Kite.
Mrs E isn't quite as happy as since Mr K arrived her outdoor chicken flock has diminished, maybe just a correlation but no feathers are left and the body vanishes into thin air.
The three hundred hedgerow tress and shrubs aren't getting planted as the ground is frozen, I just hope they are well enough heeled into to protect their roots as they wait for a warmer day.
And it is a busy day today cutting up logs again. I feel like a wise virgin again as I'm already being begged for firewood by other suppliers who have run out, whereas I bought as much of it as I could in the summer, fearing hoping for a cold winter.
Posted by The Englishman at 6:47 AM | Comments (1) | TrackBack

October 21, 2010
The Green Fields of England
Cornwall's farmers have more than the harvest festival to celebrate this autumn: the granting of planning permission for the UK's first purpose-built solar farm and a £14m loan for an even larger solar farm next to Newquay airport. The landmark decisions by Cornwall council, which gave the loan, are predicted to trigger a surge of similar applications from farmers and landowners across the county over the next 18 months, with the council estimating a potential total investment of £1bn for the county.
The bonanza was sparked by the introduction last April of the feed-in tariff, which pays anyone producing their own "green" electricity up to 41.3p/kWh – as long as the infrastructure is up and running by April 2012. Since giving the go ahead to the £4m solar farm at the former Wheal Jane tin mine near Truro last month, the council has become so convinced that it will be inundated with similar applications that it has allocated six planning officers to deal with the paperwork. Locals, who enjoy the highest levels of solar irradiation in the country, are calling it Cornwall's "solar rush".
But with farmers now being approached by solar developers offering tantalising deals to lease their land, there is some trepidation that solar farms are too good to be true. Are they just another get-rich-quick scheme the likes of which have so often been dangled before cash-strapped farmers? As so often in farming, profitability hinges on the availability of a subsidy – in this case, the feed-in tariff which, at least for the time being, remains, having escaped the wrath of yesterday's comprehensive spending review.
I've got a quote coming for turning the outer bailey of The Castle into a sea of silicon, better than wheat. Farmers respond very well to what their customer tells them he wants. And if you lot want to splash your cash on silly cells who are we to gainsay you?
Posted by The Englishman at 6:32 AM | Comments (4) | TrackBack

October 19, 2010
Gathering Winter Fuel
Cold snap looms across country - Scotsman.com News
Temperatures, which reached a mild 16C (61F) at Bournemouth Airport on Monday, were due to fall a few degrees everywhere during the day.
Andy Ratcliffe, a forecaster with MeteoGroup, the weather division of the Press Association, said: "Today we will see cold air pushing across the UK. There will be rain showers, some heavy, in England and Wales, particularly in the afternoon.
"Colder air is coming behind them, and as we go into Tuesday night, it will be cold across the UK, with temperatures close to or below freezing, even down in southern England."
That was my winter fuel being delivered in the summer, bring it on!
Posted by The Englishman at 7:10 AM | Comments (3) | TrackBack

October 14, 2010
From The Castle's Kitchen Window - Am I Missing Something?
Posted by The Englishman at 3:29 PM | Comments (5) | TrackBack

September 10, 2010
Friday Night is Dance Night
Police are investigating a citizen's arrest in New Zealand during which a couple forced two alleged vandals to dance while they waited for officers to arrive.
A New Zealand man and his wife tracked down two men after their garden fence and bins were 'tagged' with graffiti.
They then took the pair back to their home and forced them to perform a dance which they video taped while waiting for police to arrive.
In the video posted on YouTube a woman can be heard saying "you ---- with us, we'll ---- with you twice as hard". The video has since been removed.
The man filming the performance, identified only as Izzy, told New Zealand's Nightline that when the first two police officers arrived at the incident, one took photos and the other had to leave because he was laughing so hard. Four other policemen were then called in to view the spectacle.
It remains unclear how the couple captured the teenagers, named only as Karl, 20, and Shane, 18, although Shane has claimed he was forced from his home at knifepoint.
Karl has since been charged with wilful damage after appearing in court for the vandalism.
Whangarei police are also investigating the couple and their own police officers' conduct.
They recommend that anyone apprehending an alleged criminal contact the police and let them deal with the incident.

The man filming the incident, who has been identified only as Izzy, told 3News.co.nz that when police showed up at the house they burst out laughing.
Four other officers were allegedly called in to watch the performance.
Tears of joy are running down my face, a beer or two is called for.

Posted by The Englishman at 4:44 PM | Comments (1) | TrackBack

September 5, 2010
Just who is Guido Fawkes asks Rod Liddle
Rod Liddle The Sunday Times 5 September 2010
Just who is Guido Fawkes, aka Paul Staines — the semi-literate, extreme-right-wing, public-school-educated, foreign-born former bankrupt and convicted criminal blogger whose ineptly written innuendoes may yet put an end to the career of one of Britain's better politicians, William Hague?
Well, Mr Staines is Bloggsville incarnate — the very essence of that vast network of talentless and embittered individuals tapping away at their keyboards in the intellectual vacuum of cyberspace, only occasionally leaving their computer screens to heat up a Tesco microwave-ready mini filled garlic and coriander nan bread with Indian dip selection (mango chutney, pickle, cucumber raita ©) before returning to spew out some more unsubstantiated bile.
This is anti-journalism, and nobody takes any notice of it — except, of course, the mainstream media and the government.
Pots and kettles.
Posted by The Englishman at 7:30 AM | Comments (9) | TrackBack

September 1, 2010
CPRE Spreads False Panic Over English Hedges
Are we losing the fight to save our hedgerows? - Nature, Environment - The Independent
They are the living seams that have typified the British countryside for centuries. But now hedgerows are disappearing fast, and a report published tomorrow will say we are not doing enough to protect them.
Research from the Campaign to Protect Rural England has found that though hedgerows enjoy more protection than ever before, in England their overall length fell by 26,000 kilometres between 1998 and 2007. The study, England's Hedgerows: Don't Cut Them Out!, calls for current legislation to be strengthened....

Actually the research on the length of hedgerows was done by the Countryside Survey a couple of years ago and this is where the numbers come from. All the CPRE has done is gather some anecdotes and demand more powers, especially to keep the countryside all neat and tidy.
Because the story is actually that shrubby linear features in the countryside aren't in serious decline - there has been a small change in management as some hedges have not been cut as often. There have also been many new hedges planted, especially since the last figures were compiled.
The survey splits up these feature into hedges (where trees don't take their natural shape) and lines of trees etc (with or without fences) where the trees do take their natural shape.
English landowners are doing a fine job of protecting the countryside without the need of any more legislation, and if it is turning more natural rather than the CPRE preferred manicured look then I for one am happy.
The data, in kms of length, is presented below, full details in the links.
Posted by The Englishman at 7:44 AM | Comments (3) | TrackBack

August 29, 2010
Damson Snow Recipe
Today I have mainly been making Damson Snow - an ancient 16th Century recipe we all love
1lb of Damson
Cup of cold water
4 oz of honey or 3 of sugar
1/4 pint of Double cream (I have heard of yoghurt being used instead)
2 large egg whites.
Stew the damsons in the sweetened water (adjust honey/sugar to taste, it wants to be pretty tart.)
Pass through a colander to remove stones and allow to cool.
Whip the cream lightly, mix it in.
Whip the egg whites to soft peaks and then fold in. Don't over mix at this stage, should be like pink and white snow. Put into individual glasses and keep cool.
Looks and tastes fantastic and with the bumper year of damson we are having there is no excuse not to make it.
Posted by The Englishman at 9:56 AM | Comments (1) | TrackBack

August 26, 2010
The Visitors I Get on My Farm
Crop circle conundrum - Telegraph
Crop circles were revealed as a hoax almost 20 years ago, so why do so many people still flock to Wiltshire, convinced of their extraterrestrial powers?
Ask Francine what she gets from the circles and she replies: 'A sense of wonder. Which is something not many people feel these days. We're so dull, so suspicious, so limited in our way of thinking.' She speaks, tenderly, about the beauty of the circles, of how the lain corn seems to 'flow like water', of how each formation teaches each person something more about the field they're expert in: the American Indian finds a message from Gaia, the Tai Chi guru a new form of Tai Chi, the physicist – well, one physicist said to her: 'Quantum physics? Forget quantum physics. This is far beyond.'
As for mathematics, earlier this year a formation appeared at Wilton Windmill, which seemed like Euler's Identity, one of the most beautiful equations known to man. Alas, one mathematician pointed out that the formulation was so executed that its translation from binary code was altered from an 'i' to a 'hi', which could, the mathematician said, 'be somebody's idea of a joke'. Worse, the 'h' could be a nod to Planck's Constant – and planks are used by human circle-makers to create their formation.
No wonder Francine is suspicious of the media, and certainly of me. 'My hopes,' she says, sweetly, 'are not very high for this interview. We tend to have very inaccurate, depressingly trivial articles on crop circles.'
But at least she'll be interviewed, unlike Michael Glickman, a long-term luminary of the circle scene, whose mathematical interpretations of the phenomena are far too abstruse for me. Instead, he lets rip with a majestic telephonic tirade. 'The media are stupid, narrow-minded, bigoted and boringly predictable. I want nothing more than sensible treatment of the most important event on planet Earth.
'The hoaxers are the most constant con tricksters and liars in the world,' Glickman says. 'They are out fundamentally to deceive; we are out fundamentally to tell the truth. Hoaxers have never made a circle of quality. We've seen what they can do and it's crummy. It's the difference between a five-star meal in Lyons and a Big Mac.'
Walks away innocently whistling....
Posted by The Englishman at 6:51 AM | Comments (0) | TrackBack

August 23, 2010
Ladybird Collecting
Villager held for firing warning shot at gipsies - Telegraph
Neighbours said that Christopher Bayfield had been plagued by break-ins and trespassing in the grounds of his home in the village of Swavesey, Cambs, in the days leading up to the incident on Thursday.
The village was described as in virtual lockdown after more than 1,000 travellers descended in 200 caravans on a 30-acre field next to Mr Bayfield's family home..he is understood to have taken his shotgun and gone to investigate after hearing noises from an outbuilding late on Thursday afternoon.
Seeing the children among the trees next to his garden, he is said to have fired a single shot and shouted for them to leave his land.
Members of the religious group said that the children – a five-year-old boy and a seven-year-old girl whose families had been attending the festival – were "collecting ladybirds".
I've had ladybird collected here as well, one must have been on those cans of diesel, maybe there was a whole colony in the steel beams, of course it would be cruel not to collect the ladybird habitat along with the bugs, wouldn't it....
Posted by The Englishman at 6:10 AM | Comments (0) | TrackBack

July 29, 2010
7 Years and 2,789,092 unique visitors later - nothing has changed
An Englishman's Castle: July 2003 Archives
Thanks
(I don't do statporn, having sold a company for $5 a visitor I know a little about how the figures work... the 2,789,092 is from my server logs, it misses some out and double counts others, but it will do.)
Posted by The Englishman at 6:53 AM | Comments (1) | TrackBack

July 28, 2010
Wheat Yields 2010
Click for bigger
Very early wheat harvest has started here, averaged over 10t/ha - 4Ton/acre. Where the moisture held on in the bottoms it was doing over 15t/ha. Straw was too short and it died rather than ripened but the bushel weights are good and should make milling quality.
"Whoever makes two ears of corn, or two blades of grass to grow where only one grew before, deserves better of mankind, and does more essential service to his country than the whole race of politicians put together": J Swift.

Posted by The Englishman at 10:58 PM | Comments (0) | TrackBack

Henge - Old English for Hanging Stones..
Interactive graphic: Marden Henge – Stonhenge's big brother - guardian.co.uk
+
I've marked where the pub is, if you want to know more follow the link...

Posted by The Englishman at 10:53 PM | Comments (0) | TrackBack

Tomorrow this blog will be seven...
I haven't got stats from its youth, and Google Analytics doesn't count all the pages but I find it extraordinary, and very humbling, that so many people continue to visit The Castle in its declining years.
Many Thanks.
Posted by The Englishman at 6:59 AM | Comments (2) | TrackBack

July 22, 2010
The Flavour Thesaurus

The book follows the form of "Roget's Thesaurus". The back section lists, alphabetically, 99 popular ingredients, and suggests classic and less well known flavour matches for each. The front section contains an entry for every flavour match listed in the back section and is organised into 16 flavour themes such a Bramble & Hedge, Green & Grassy, and Earthy. There are 980 entries in all and 200 recipes or suggestions are embedded in the text. It covers classic pairings such as pork & apple, lamb & apricot, and cucumber & dill; contemporary favourites like chocolate & chilli, lobster & vanilla, and goat's cheese & beetroot; and interesting but unlikely-sounding couples including black pudding & chocolate, lemon & beef, blueberry & mushroom, and watermelon & oyster.
I haven't been asked to review this, I bought it with my own money and I suggest you do too.
If you have progressed from slavishly following recipe cards, or you want to, then this is the best book for the kitchen you must have. It inspires you to think and try, and is well written, like a conversation with a knowledgeable friend. Her demolition of the overrated beetroot and chocolate cake combination is worth the money alone.
My copy is already stained and grubby, never trust a cookbook that is clean and hasn't been propped open with weights alongside the mixing bowl and flour shaker.
Posted by The Englishman at 6:59 AM | Comments (1) | TrackBack

July 6, 2010
Please give generously
MINIMUM INCOME STANDARD
Single working age: £175.34
Pensioner couple: £222.22
Couple with two children: £402.83
Lone parent with one child: £233.73
Source: Joseph Rowntree Foundation. Weekly income excluding rent and childcare
The JRF report is an attempt to raise the debate about the level of relative poverty in the UK beyond the official poverty line of 60% of average earnings.
£400 a week excluding rent and childcare? What are they spending it on then? £100 a week feeds four easily. Clothes are dirt cheap. Heat and light don't make much of a hole.If you exclude the costs of The Castle we easily live on that, but then I am sure the old Choccy maker would classify me as living in poverty and not enjoying their "acceptable standard of living".
Posted by The Englishman at 6:02 AM | Comments (0) | TrackBack

July 5, 2010
Payback Time for PV systems
I have a quote for a system:
To install 12 180wp modules.
Total System Size = 2.16kWp
This will qualify for the 0kW – 4kW Clean Energy Cashback Rate of 41.3p per kWh
This gives a projected annual yield of around 1845kWh
Predicted carbon savings 1 tonne annually, or 25 tonnes over the 25 year design life (0.54kg Co2/kWh)
Cost:
Net Total £9,714 (plus scaffold access, if required)
VAT (@ 5%) £486.00
TOTAL £10,200

Estimated Annual Benefit: £933.60
Estimated Return on Investment: 9.15%
Estimated payback period: 10.92 years
Nett Price per kWp installed: £4,722

Our assessment of the rates for the proposed installation is:
G Tariff = 1845kWh x £0.413 per kWh = £762.00 p.a.
Given the average level of electricity use during daylight hours, and the size of the proposed system, we have made the assumption that 70% of the generated electricity will be used on site:
A Tariff = 1845kWh x 0.7 x £0.12 per kWh (Based on an average cost of 12p/unit) = £155 p.a.
E Tariff = 1845kWh x 0.3 x £0.03 per kWh (Export tariff of 3p per unit) = £16.60 p.a.

T Rate or total estimated benefit from system = £933.60 p.a.
Estimated Return on Investment = 9.15%
Anticipated Capital Cost Payback period = 10.92 years
Does that make sense?
Posted by The Englishman at 6:14 AM | Comments (5) | TrackBack

June 26, 2010
The Fog of War
Either there is a volcano about to blow or someone has set fire to Salisbury Plain again, not a lot of sunshine for those Wiltshire folk downwind of it today...

Posted by The Englishman at 9:47 PM | Comments (0) | TrackBack

April 4, 2010
Food Waste
British households 'throw out almost half a ton of food-related waste' - Telegraph
A range of Government initiatives have been rolled out to address the problem, including the highly controversial practice of "alternate weekly collections'' for domestic waste – collecting food refuse and recyclable waste one week and unrecyclable rubbish the next.
Other ideas include a 'pay-as-you-throw' charge to penalise those who throw out the most unrecycled rubbish.
Supermarkets could also be banned from promoting 'buy-one-get-one free' offers because they encourage waste, under Government proposals.
Guilty- I have just thrown out two pounds of carrots I bought on Thursday from a horny handed son of the soil at his farm shop. I peeled them, seasoned them , par boiled and roasted them and they were just unpleasant, woody and so far past their best I would have been embarrassed to feed them to swine. Luckily I had a bag of Herr Lidl's finest in the freezer to replace them with at the last minute.
It isn't the supermarkets they should be worrying about but the wasteful unprofessional small scale retailers.
If the carrots hadn't been floppy as well as woody, I sympathise, then I know where I should be returning them.
Apart from that the lunch was fine.....
Posted by The Englishman at 6:17 PM | Comments (3) | TrackBack

March 19, 2010
Pushbike Prats
Bloody tax-dodgers! (And there's millions of 'em) – I Pay Road Tax
Some motorists feel they own the road because "they pay for it". Some hate on cyclists for being 'tax-dodgers' even though roads are paid for by general taxation not road tax, which was finally abolished in 1936, a process started by Winston Churchill in 1926. [It's car tax, not road tax - the clue is in the real name, Vehicle Excise Duty].
It's not a car tax, I can keep and drive whatever large engined monster i like on private property and roar around the estate as fast as i like belching out as much CO2 as I like without paying a penny. It is a tax to have a car on the road. Nice smooth shiny back stuff that makes it possible for you lycra wrapped numpties to pointlessly pedal in circles. Shut up and don't try and be the pedantic smart arse.
Posted by The Englishman at 7:42 AM | Comments (7) | TrackBack

March 5, 2010
Lifting the Lid on Council Buggers
Research conducted by Big Brother Watch reveals that there are now 68 local authorities secreting microchips in the bins of residents, up from 42 a year earlier
To read the full report, which includes detailed information on every local authority, please click here.
As previously noted I went outside and tipped my bin over to have a look under the lip at the top - and here is what I found...


I can't seem to get it back in....
Posted by The Englishman at 6:54 AM | Comments (12) | TrackBack

February 18, 2010
Making Gemma Atkinson Cry For The Fun Of It
No, I hadn't ever heard of her either but I was asked to publicise her in aid of our furry friends...
Hello

We're a PR agency working with The League Against Cruel Sports. I hope
you don't mind us getting in touch, but we hoped you might be interested
in a video which the League has released today to mark the fifth
anniversary of the ban on hunting with dogs?

The film records the reactions of a number of celebrities including
former Doctor Who Colin Baker; actress Annette Crosbie; Time Team
presenter Tony Robinson; and naturalist Bill Oddie; as they watch
footage of traditional hunting. Former Hollyoaks star Gemma Atkinson is
reduced to tears.

Tony Robinson compares fox-hunting to "hoodies picking on an asthmatic."

We're trying to get as many people as possible to view the video, so
hoped you might be willing to embed it on your site?

The stills, and high res images of the celebrities involved also
available.

Many thanks,

Kathryn Webster
Senior Account Executive
Bright Young Things Communications
T 020 7749 9195

Always happy to help....

Posted by The Englishman at 3:09 PM | Comments (6) | TrackBack

February 13, 2010
Getting Us to Buy a Forest
Bute Islanders vote to buy film director Lord Attenborough's forest - Times Online
Correction - Bute Islanders vote to get Taxpayers to buy them a forest. They are not going to dip very deep into their own sporrans for the luxury, when the government will reach into our pockets for them.

Posted by The Englishman at 8:16 AM | Comments (2) | TrackBack

February 5, 2010
Marks out of ten
The new politics.co.uk blogs channel has spent many hours visiting, reviewing and marking hundreds of blogs - haven't they got a life?
Oh and thanks for the 7/10 - I'm chuffed.
Posted by The Englishman at 1:02 PM | Comments (0) | TrackBack

February 4, 2010
Deer in the distance
+ size
Random view from The Castle taken on the phone, pursuit of mammon prevents any earth-shattering revelations this morning.
Posted by The Englishman at 8:17 AM | Comments (3) | TrackBack

January 19, 2010
We plough the fields and scatter the good seed...
Most British men are descended from ancient farmers - guardian.co.uk

Ancient farmers left their genetic mark on modern males by breeding more successfully than indigenous hunter-gatherer men as they made their way west, a study has found.
Genetic tests on women showed that most are descendants of hunter-gatherer females. "To us, this suggests a reproductive advantage for farming males over indigenous hunter-gatherer males during the switch from hunting and gathering to farming," said Patricia Balaresque, a co-author of the study.
"Maybe back then, it was just sexier to be a farmer."
And maybe it still is?
(Or maybe whilst the dashing hunter gathering men were chasing mammoths all over the park the stay at home farmers stayed at home with their women. Why don't you go off fishing / catch the 8:23 to town / go to that incredibly important meeting in Birmingham, I've got some seeds to plant...
Posted by The Englishman at 7:53 PM | Comments (2) | TrackBack

January 18, 2010
Calling the ASI - there is another Think Tank needed
Property rights are inseparable from the duty to pay tax – both coming from the same source and being indivisible - the right to hold property is equally and exactly matched by the duty to pay tax. So anyone arguing a tax is not legitimate has at the same time to say property rights do not exist or that government is illegitimate. Those are the options.
Dicky Dumb Murphy via Worstall
The common source that gives us property rights and others the right to tax us is not specified. Yet again it seems to me that there is a gap in the think tank market that ought to be filled. I know there seems to be a think tank for every thought but they are all about systems and actions. The think tank I want to see is one dedicated to Property Rights.
Property rights exist under nearly every political system and are understood to be the cornerstone of economic activity, prosperity, happiness and apple pie.
But they are ridden roughshod over by politicians of all hues, increasingly it seems.
Where is the intellectual clout to look after them the way free markets or private enterprise are looked after?
Meumettuum.org is available....
Posted by The Englishman at 5:27 PM | Comments (1) | TrackBack

January 17, 2010
Julia Bradbury, a well oiled Martini Action and a pint of 6X - it's worth the licence fee
BBC - BBC One Programmes - Countryfile, 17/01/2010
...one drinking establishment in Devizes is home to a very traditional pub sport: rifle shooting. It's not for the faint-hearted, as Julia finds out.
Posted by The Englishman at 8:26 PM | Comments (4) | TrackBack

First British Private Telephone
Fascinating to see in Devizes museum:
Wiltshire Heritage Museum - Telephones made by Alfred Cunnington, from descriptions by Edison in Scientific American, fitted in his vintner business, Old Town Hall, Devizes, Wiltshire, 1877 - first in England.
They seem to be unnoticed in histories of the telephone, as a lot happened very quickly in 1876-1878.
I often wish they had never been invented...
Posted by The Englishman at 8:14 PM | Comments (0) | TrackBack

January 14, 2010
Not Not Hunting at The Castle
Global Warming has stopped us Not Hunting this year, unlike previous years.
Something must be done.
Posted by The Englishman at 6:33 AM | Comments (0) | TrackBack

January 11, 2010
Chainsaws on Ice
There was a willow branch overhanging the pond in my garden that has needed to be removed for sometime, but I didn't fancy either standing waist deep in the pond, or balancing in a boat whilst cutting it off.
I'm obviously very slow because it only has just struck me that as the pond is frozen hard it would now be easy, so that was my first job this morning.
Chainsaws on Ice, I wonder if ITV would be interested in a Celebrity version?

Whoops, my Bad..
BBC - Earth News - Big freeze and ice is 'good for pond life'
Dr Biggs cautions that pond owners should take great care around frozen ponds, and ensure they never step onto the ice which could easily break.
Posted by The Englishman at 9:48 AM | Comments (4) | TrackBack

January 10, 2010
Klass's Castle
Myleene Klass warned by police after scaring off intruders with knife - Telegraph
Miss Klass, a model for Marks & Spencer and a former singer with the pop group Hear'Say, was in her kitchen in the early hours of Friday when she saw two teenagers behaving suspiciously in her garden.
The youths approached the kitchen window, before attempting to break into her garden shed, prompting Miss Klass to wave a kitchen knife to scare them away.
Miss Klass, 31, who was alone in her house in Potters Bar, Herts, with her two-year-old daughter, Ava, called the police. When they arrived at her house they informed her that she should not have used a knife to scare off the youths because carrying an "offensive weapon" – even in her own home – was illegal.
And what exactly was she supposed to do?
I presume any answer including the phrase "double tap" would not be acceptable to Plod.
Posted by The Englishman at 8:01 AM | Comments (7) | TrackBack

January 3, 2010
The Castle Doctrine
Right to Defend Yourself: cases undermine Keir Starmer's claim current laws 'work well' - Telegraph
The Sunday Telegraph's Right to Defend Yourself campaign has triggered a high-profile debate about the treatment of householders driven to take action to protect their homes and families.
Labour Lapdog Mr Starmer may squeak that all is well with the law, maybe it is, but the public disquiet shows that a review is in order. Simply I think the default position should be flipped, whatever happens to an intruder should be considered fair unless their is clear evidence that it is grossly unreasonable. I wouldn't want the wine delivery man being caught in a mantrap as he hides this weeks case in the open garage for instance.
Posted by The Englishman at 8:10 AM | Comments (0) | TrackBack

December 29, 2009
The Black Sheriff
Britain's first black High Sheriff selected - Telegraph
Peaches Golding, a community worker from Bristol, has become Britain's first black High Sheriff since the post was created 1,000 years ago.
Second I think having reviewed the documentary evidence:
Posted by The Englishman at 6:50 AM | Comments (1) | TrackBack

December 24, 2009
Xmas Eve - We are ready
Carrot, biscuit, sherry and George the Dog all waiting for Santa.
(A Christmas card scene taken in the garden earlier below.)
Happy Christmas

Posted by The Englishman at 7:50 PM | Comments (3) | TrackBack

December 23, 2009
Run Rabbit Run
Peter Rabbit and friends to return to children's television, but this time he won't lose his coat - Times Online
...the robust rural scenes of the original books, which included Peter's father being baked in a pie and Peter losing his blue coat while being chased by Farmer McGregor wielding a garden rake, will be cut.
"Peter Rabbit running away from a farmer with a shotgun would now be inappropriate," Lord Alli, Chorion chairman, said. "We're trying to avoid frightening anyone."
I wonder if there is a market for a live action remake of the original stories.
Posted by The Englishman at 1:16 PM | Comments (3) | TrackBack

December 18, 2009
Breakfast Broadcasting - How it should be done.
The 71-year-old Sir Terry Wogan broadcasts his final Wake Up To Wogan today
Posted by The Englishman at 6:55 AM | Comments (7) | TrackBack

December 2, 2009
A Welfare Junky Writes

Defra, UK - CAP Payments Search

Welcome to UK CAP Payments. On this website you will find details of amounts received by UK beneficiaries under the Common Agricultural Policy (CAP)....
The data published on this website is available as an Excel file

Gawd Bless the RPA and all responsible, my little brown envelope with my annual hand out was lying on the mat yesterday. I won't hear a word against them until it runs out....
Posted by The Englishman at 6:37 AM | Comments (0) | TrackBack

November 26, 2009
Bukkake Bashing Billy Burgler
This week I have mainly been splashing DNA all over my fixtures and fittings like a Home Secretary's husband.
On the advice of the police I hasten to add.
I was talking to the PikeyFinder General of Wiltshire whose zeal and enthusiasm in disrupting our travelling friends little games is commendable and his advice was that security marking everything with a DNA kit is the best defence (or second best defence as some might say). It makes reselling the scrap and valuables much harder.
So I bought a kit and set to, what they don't say is where they get the sticky white DNA fluid from, they wouldn't be outsourcing its production would they?
Posted by The Englishman at 7:01 AM | Comments (0) | TrackBack

October 29, 2009
It was 40 years ago today..
Happy 40th birthday to the internet
On October 29 1969 , the first Arpanet network connection between remote computers was established.
Arpanet was the military precursor to what we now know as the internet (the term "internetting" would not be coined until 1977).
Anyway, at 10.30pm precisely, the first message was sent over the Arpanet between the University of California, Los Angeles, and the Stanford Research Institute by student Charley Kline. The message itself was the word "login". The "l" and the "o" transmitted without problem but then the system crashed. So, trivia fans, the first message transmitted over the internet was "lo".
It will never catch on...
Posted by The Englishman at 7:29 AM | Comments (3) | TrackBack

August 15, 2009
From The Castle Archives - Local Sites
Just down the road from me, Wiltshire Council still maintains these huts. They were Camp 23, they are now a Depot, but in the future? I better be careful what I say...
Pictures from For Fuhrer and Fatherland: SS Murder and Mayhem in Wartime Britain
Posted by The Englishman at 7:00 AM | Comments (0) | TrackBack

July 28, 2009
Night Drill
At two in the morning you are awoken by a disturbance outside your window. You guess it is a fox trying to break into your henhouse, which you are licensed to respond to with a firearm. How long does it take you to get from under the eiderdown to having your gun and ammo in hand? In the dark as the power has been cut. Are you sure, have you done the test run?
I'm embarrassed to having to confess to 90 seconds. With my eyes closed I didn't notice the gunslip on the floor jamming the gun case door. So another hook to hang it up has been installed and a couple of those battery powered LED cupboard lights bought so there will always be light in there.
I picked the Bennelli five shot semi-auto twelve bore and was able to grab the appropriate shells, but I was glad I don't also have a 20 gauge as when seconds count you really don't want to misload. If you do, make sure you can tell what's what and where.
I have a feeling my American reader is going to laugh at such slowness, but we aren't allowed to keep anything under the pillow...
Posted by The Englishman at 6:27 AM | Comments (10) | TrackBack

July 15, 2009
Telegraph Wrong on Crop Circle Story
Farm worker arrested for shooting at crop circle fans - Telegraph
Any idea that the Telegraph is a paper of record or trustworthy is destroyed when one reads a story that you personally know about. Their publishing of a pathetically inaccurate agency copy about my local crop circle incident confirms this. At least the Daily Mirror employs proper journalists who ring up to check out stories first.
UPDATE one hour later - The Telegraph have stealth edited the story and it now is not quite so inaccurate - The Daily Mail is running the same copy but with some improvement, they borrow some quotes from this blog! They both still have the ridiculous £600,000 of damage caused by a crop circle in there - my guess is that the average crop circle causes about £600 of damage.

Posted by The Englishman at 1:47 PM | Comments (4) | TrackBack

July 13, 2009
Police Act on Crop Circle Nuisance
At long last I have seen some Police out in force over our local crop circles; in fact Her Maj's finest armed response team came bounding over my farm, with helicopter hovering, to find me.
All because of this:
Crop Circle at Cannings Cross, Near Allington, Wiltshire, reported 10th July 2009
Once I persuaded the nice Mr Policeman that I wasn't a threat I was able to point out that it wasn't on my land, and as for reports that someone is "employed to keep people off it with a shotgun" I didn't know anything but thought it more likely he was there to keep the rooks off the corn (they love to start stripping a field from the damaged edges of a circle) because no one would be silly enough to try and keep vandals off their land with a shotgun, would they?
Posted by The Englishman at 3:12 PM | Comments (1) | TrackBack

June 30, 2009
Happy 60th Andy
Andy Scott (born 30 June 1949, in Wrexham, Wales) is a British musician and composer. He was a guitarist, vocalist, and synthesizer player in the band Sweet.
He continues to perform in 'Andy Scott's Sweet'.
And here's one wot he wrote:
Posted by The Englishman at 7:09 AM | Comments (0) | TrackBack

May 21, 2009
Pikey Pie?
Crime Central - Times Online - WBLG: Anne Owers demands ethnic food for Travellers in HMP Parkhurst
In Parkhurst nick on the Isle of Wight Dame Anne Owers, the chief inspector of prisons, found a significant number of Travellers whom she urged four years ago should be treated as separate ethnic group.
But in an unannounced inspection last year Dame Anne discovered that the prison had not met her recommendation apart from in one area - the catering manager had a plan to introduce some specific dishes for them. So just what do Travellers eat that the rest of us don't? Will Heston Blumenthal be called in to do for Parkhurst what he did for Little Chef? We've asked for recipes....
Posted by The Englishman at 6:37 AM | Comments (1) | TrackBack

May 15, 2009
Fenland Poly Insulting Platitudes
Students at a Cambridge's Newnham College want to jettison their traditional Grace before dinner because they believe it "too religious". "Benedic nobis Domine Deus et his donis quae de liberalitate tua sumpturi sumus per Jesum Christum Dominum nostrum. Amen.*"
The new Grace reads: "Pro cibo inter esurientes, pro comitate inter desolatos, pro pace inter bellantes, gratias agimus". It means: "For food in a hungry world, for companionship in a world of loneliness, for peace in an age of violence, we give thanks."
Professor Beard, a Fellow of Newnham, wrote she just "couldn't stomach it". She continued: "The undergraduates' rewrite was a classic case of disguising a load of well-meaning platitudes in some posh dead language, which was actually an insult to that dead language."
That's the problem with these upstart girly colleges, no sense of history. You let any old riff-raff in and this is what you get. Though I suppose at least they are still discussing Grace before dinner, even though I believe the usual form of words used by Cambridge graduates is "Do you want Fries with that?".

* "Bless us Lord God and bless these gifts which by your generosity we are about to eat, through Jesus Christ our Lord, Amen."
Posted by The Englishman at 6:54 AM | Comments (6) | TrackBack

May 12, 2009
Middle of the Road - it's mine.
Gardener banned from trimming grass because of health and safety
Graham Alexander, a gardener from Wiltshire, has been banned from trimming the 40ft x 30ft verge outside his home after 43 years - for health and safety reasons.
Now he is only allowed to continue trimming his own lawn and must stop at the boundary line where it meets the council's grass.
A spokesman for the council said: "The Council would not want to see Mr Alexander injured whilst working on land that was not his responsibility.
"The council would also not want to see the risk of injury to a neighbour or passer-by or damage to property that could lead to a costly compensation claim being made against him."
But is it the Council's land? There is a right of way on the land and the Council has a responsibility to maintain it but the underlying land, even if it isn't registered on the Land Registry may well belong to him, and he would still have rights to it.
London and North Western Railway -v- Mayor of Westminster [1902] 1 Ch 269 - 1902
The presumption as to ownership of a lane by adjoining owners, the ad medium filum viae presumption (to the middle of the road), operates in the absence of evidence to the contrary.
I'm not a lawyer but if the Wiltshire Council tells me to stop mowing my verges, which I have to do to be able to see out to drive out, that will be in my strongly worded letter to the jumped up little prodnoses.
Posted by The Englishman at 6:32 AM | Comments (1) | TrackBack

May 7, 2009
My Crop Circle
This flowery formation had some definite energy to it, especially notable in the small circle I could get to without disturbing the formation. A close direct overhead view would be great to see the wonderfully woven and flowing crop around the central area. The flow of the crop was especially interesting as, in some of the outer downed segments, the crop flowed in three or four directions.
Many of the stems were broken and some severed completely several inches from the ground leaving the stems standing vertically, however many good examples of distinctly bent stems could be found (pictured), many with no signs of physical pressure markings....
Picture galore on the linked pages; plan your sight lines, it is like a tethered goat for bringing hippies into range....
Posted by The Englishman at 6:19 PM | Comments (1) | TrackBack

May 6, 2009
I've been invaded
Crop Circles in 2009 in the UK
One in my field by my house appeared overnight - shame I wasn't out fox shooting last night, I might have bagged a UFO.
Posted by The Englishman at 12:33 PM | Comments (2) | TrackBack

April 29, 2009
Gurkha Justice
Gurkha Justice Campaign
Signatures so far: 190898 at 07:00 BST on Wednesday 29 April 2009.
Please add yours.
Justice for Gurkhas petition - Telegraph...the Home Office last week issued fresh criteria for allowing Gurkhas into the UK, but set the bar for entry so high that campaigners say that only a few hundred veterans will ever qualify.
Phil Woolas, the Immigration Minister, has claimed that giving free access to all former Gurkhas and their families could mean as many as 100,000 people moving to Britain.
And so what?

Posted by The Englishman at 7:04 AM | Comments (2) | TrackBack

April 15, 2009
Home Defence the Roman Way
Businessman burgled after being banned from using giant catapult - Telegraph
An eccentric businessman who set up a 30ft dung-firing catapult on his land to deter intruders has been burgled after police warned him that it would be illegal for him to use the weapon.
I better wheel mine back into the barn then...
Posted by The Englishman at 7:02 AM | Comments (0) | TrackBack

April 10, 2009
Extreme Canoes

The Devizes to Westminster International Canoe Marathon goes along the bottom of the farm so I was out early this morning pitying them as they set off for 125 miles of pure slog. The hard types who go non-stop can do it in under 18 hours and consider it one of the toughest races in the world for its unrelenting effort.
And of course like any pointless extreme event a lot of Shaky Boat types take part, I just hope they remember what they ought to do once they get to Westminster.....
Posted by The Englishman at 9:48 AM | Comments (1) | TrackBack

April 4, 2009
Matched Pair Bid Thwarted
You don't suppose Madge spotted a charming old Wiltshire Postcard on eBay featuring black liveried servants at a Manor house and thought that is what her Wiltshire Manor house needs, do you?
Posted by The Englishman at 6:59 AM | Comments (0) | TrackBack

March 31, 2009
In London Tomorrow?
The excellent Adam Smith people are putting on an 1st April 2009: Evening Seminar: Politics and the Blog
I'll be there, looking forward to an evening's conviviality, I hope to catch up with you there.
I understand there is also some sort of sporting event also happening in London tomorrow so I will be wearing my stoutest brogues and shin pads...
Posted by The Englishman at 7:34 AM | Comments (0) | TrackBack

March 30, 2009
Looking for Something in The Woodpile
Today George and I have been mainly looking through the woodpile, well he has been looking as I have been chopping ready for next winter (I think it is going to be a cold one). He caught a polecat ferret out of it last week but despite the smells there didn't seem to be anything in it today.

Posted by The Englishman at 8:04 PM | Comments (2) | TrackBack

March 27, 2009
Important Issue of The Day
BBC NEWS | UK | PM and Palace 'discussed reform'
"They need to support this bill today, amend it as necessary and make sure it passes. They can't wait until next year because our constitution also tells us that their time is up in June. This is the last chance."
Her Glorious Majesty looks good for a few more years, Charles isn't in danger of marrying a Left-footer so why the rush? It is almost as though Gordon wants something that isn't his fault to lead the news today. (Wasn't it foresightful of Camilla to not convert to Popery when she married one the first time round, though I imagine the conversation was a bit awkward; "So Darling you won't join me as a Catholic, and then have a massive bells and smells wedding because you think you might divorce me and marry Charles in the future...")
Posted by The Englishman at 7:45 AM | Comments (2) | TrackBack

March 19, 2009
Welsh Sheep Video - Wow!
As seen on other farmers websites...
Posted by The Englishman at 8:38 AM | Comments (2) | TrackBack

March 11, 2009
How Well Do You Know Your Highway Code?
Is it only Wiltshire that has this road sign at the entrances to villages, or do they need them at the end of Whitehall as well?
(In case you are rusty it means "Tanks Forbidden" - the sign for "Tank Crossing", or "Beware Tanks" is in a triangular sign)
Posted by The Englishman at 8:15 AM | Comments (7) | TrackBack

February 22, 2009
How The Internet Works In Pictures
That's my phone line which connects me to the world; I'm not sure if having it wrapped round an old fence post with all the connectors hanging out is "best practice" but I had that Jacqui Smith down here with a pair of headphones fitted with crocodile clips once...
Posted by The Englishman at 6:54 AM | Comments (6) | TrackBack

February 5, 2009
The View from the Country
Country people got over the affront and carried on - Times Online
The Hunting Act is becoming like those statutes introduced by the Puritans to stop dancing on Christmas Day: one day Parliament will get round to tidying it off the statue book, but until then it is arcane and irrelevant to modern life. It is difficult to remember why everyone got so worked up. But then, the countryside marches were never just about hunting. They were motivated by fairness.
Rural people thought new Labour – its seats in the industrial North, its heart in metrosexual Islington – had got it in for them....But now that the froth has blown off the metropolitan cappuccino and the second-homers are selling up, the countryside – used to belt-tightening and soldiering on, credit crunch or no credit crunch – isn't quite such the poor relation it was.
Posted by The Englishman at 6:48 AM | Comments (3) | TrackBack

January 20, 2009
Not Hunting 2009 - The Pictures
Not everything has gone to rack and ruin today, parts of old England continue to survive. Horse and Hound Magazine were here taking photos and will be writing the hunt up in a couple of weeks time. For those of us who like this sort of thing there are more photos below the fold.
Posted by The Englishman at 6:36 PM | Comments (1) | TrackBack

Not Hunting Yet Again
The scene from my lawn this morning - I know some readers who will be pleased to see that yet again we aren't hunting at The Castle.
Last year's post when we didn't hunt here either....Two year's ago post when we didn't hunt here either. ...
You may wish to compare this morning's photos of a Not Hunt meet with a meet of the Hunt at The Castle from when hunting was legal.

Posted by The Englishman at 12:15 PM | Comments (5) | TrackBack

The Big Day
The national glossy magazine photographer is arriving at 10:15 to take photos in the garden, the crowds will be here shortly after expecting food and drink so all is hectic here at The Castle this morning. More later.
Posted by The Englishman at 6:55 AM | Comments (0) | TrackBack

January 6, 2009
Happy 1953
Ever since it was sent new to my Mum this 1953 calendar, featuring the church where she was baptised and married, has hung from the key to her bureau, even though she has been dead for a few years it still hangs there. I'm pleased to note it is correct this year proving yet again that if you hang on long enough to something it comes in useful in the end.
Posted by The Englishman at 6:34 AM | Comments (2) | TrackBack

December 26, 2008
An Englishmans Castle
There is a corner of a field of mine where there sits a bunker;
untroubled by Council Tax, with clear views to all sides and no neighbours. It may lack a few amenities but it is watertight and its thick concrete walls and roof would offer some protection from the elements.
It starts to look more and more attractive as 2009 approaches....
Posted by The Englishman at 7:25 AM | Comments (1) | TrackBack

December 24, 2008
Christmas at The Castle
They are hard at work down the barn.
Posted by The Englishman at 6:13 AM | Comments (0) | TrackBack

December 22, 2008
No Longer My Castle
Bailiffs get power to use force on debtors - Times Online
Under the regulations, bailiffs for private firms would for the first time be given permission to restrain or pin down householders. They would also be able to force their way into homes to seize property to pay off debts, such as unpaid credit card bills and loans.
The government, which wants to crack down on people who evade debts, says the new powers would be overseen by a robust industry watchdog. However, the laws are being criticised as the latest erosion of the rights of the householder in his own home.
"These laws strip away tried and tested protections that make a person's home his castle, and which have stood for centuries," said Paul Nicolson, chairman of the Zacchaeus 2000 Trust, a London-based welfare charity. "They could clearly lead to violent confrontations and undermine fundamental liberties."
Bailiffs have for hundreds of years been denied powers to break into homes for civil debt or to use force against debtors, except in self-defence. In a famous declaration, William Pitt the Elder, the 18th-century prime minister, said: "The poorest man may in his cottage bid defiance to all the forces of the crown."
More power to bailiffs is a thugs' charter | Ross Clark - Times Online
...Envying the freedoms enjoyed by 17th-century Englishmen. .. a clause buried inside the Victims of Crime and Domestic Violence Act 2004, giving bailiffs the right to break open the doors of debtors' homes. Not satisfied with that piece of legislation, the Government now wants to give bailiffs the right to push debtors from their doorways, drag them off their televisions and ease their grip on their children's dolls houses. The proposals are just a thugs' charter. Anyone can be a bailiff, you can be finishing a jail sentence for manslaughter one day and be out battering down doors on behalf of a debt-collection agency the next.
It is extraordinary how less free citizens are in this respect than they were 400 years ago. Medieval laws against overbearing bailiffs were confirmed in a case in 1604 between one Peter Semayne and the heirs of his deceased business partner George Beriford, with whom he owned a house in Blackfriars. The court ruled that the only agent empowered to break the lock on a citizen's door was a sheriff acting on behalf of the King. Last year a petition was presented to Number 10 pointing out that the Government had succeeded in reversing an ancient law protecting us against bands of privateers. In its attempt to defend this loss of liberty, No 10 replied by arguing that the 1604 Act discriminated against the poor, who "couldn't afford locks".
That's all right then. We now live in a country where bailiffs can batter down our doors before making off with our possessions, but at least there is no discrimination against the poor. Forget to pay a parking fine or overlook a credit card bill and we are all equally at risk of waking up to hear our front doors being splintered by a bull-necked debt-collector.
Won't be abused, overseen by watchdog, my arse. Anyone laying a hand on my best china could very easily be mistaken for a burglar and reasonable steps taken to prevent him getting away with it.
Posted by The Englishman at 7:19 AM | Comments (9) | TrackBack

November 28, 2008
Rabbitgate
Natural England, without consultation, decided that it no longer wants to issue orders compelling landowners to deal with rabbit infestations when neighbouring farmers are suffering financial consequences.
Natural England came in for criticism from a range of rural organizations, including The Countryside Allaince, but instead of reconsidering Chief Executive Helen Phillips came out with all guns blazing. It was "frankly nonsense" she said to claim that this was "a serious issue for farmers". What she has not grasped is that this story is not about rabbits - it is about the attitude of the Government and agencies like hers towards the countryside. What is a serious issue is a rural community which has lost faith in the people who are supposed to represent it.
'Rabbitgate' is significant in that it is further evidence to many of those who live and work in the countryside that the Government and it agencies are not interested in doing things for them, only in doing things to them.
Posted by The Englishman at 6:32 AM | Comments (0) | TrackBack

November 27, 2008
It's Pronounced Beaver Castle
"Lords, Ladies and Gamekeepers 2009-2010" is a glossy set of pin-ups for the game-room wall that is designed to gently titillate all those who oil guns, tie flies and tug forelocks.
The patriarchal photographs include Her Grace the Duchess of Rutland in a thigh-high split skirt sharing a joke with Malcolm Partridge, her head keeper at Belvoir Castle.

Click here - to purchase the newly published LORD, LADIES & GAMEKEEPERS 2009/10 CALENDAR
Posted by The Englishman at 4:52 PM | Comments (4) | TrackBack

October 10, 2008
Something to keep their minds off the money they have lost.
Olympic flag gets go ahead (From Wiltshire Times)
DESPITE being labelled as 'grotesque', the Olympic flag has been granted planning permission to be flown outside Wiltshire's County Hall in the run-up to the 2012 London games.
Town councillors in Trowbridge objected to the application to fly the flag, they also had complaints over the suitability of the location and the design of the official Olympic logo.
The county council said the flag would only be flown from time to time in lieu of the national and county flag, between now and the end of the London Games on September 30, 2012.

Deep joy, as well as frittering away £8 million of our taxes by placing it in the Fishy Bank of Snorgersborgerslund they now want to pollute Trowbridge with porno filth. Thank goodness I never go there.
Posted by The Englishman at 7:03 AM | Comments (0) | TrackBack

September 26, 2008
For unto you is born this day...
Just a random shot from the camera phone of the smokers huddled in the shelter as I left the pub - it couldn't be, could it?
No, the chances of finding a virgin or three wise men are beyond belief....

Posted by The Englishman at 11:33 PM | Comments (2) | TrackBack

September 22, 2008
Wiltshire Hospitals - back to the Stone Age
BBC NEWS | Science/Nature | Dig pinpoints Stonehenge origins

Archaeologists have pinpointed the construction of Stonehenge to 2300 BC

"Stonehenge would attract not only people who were unwell, but people who were capable of [healing] them," said Professor Darvill, of Bournemouth University.

"Therefore, in a sense, Stonehenge becomes 'the A & E' of southern England."



And 4300 years later it is now closer than any other A&E center for me as the NHS has decided that central Wiltshire doesn't need one, and as for a European Centre of Health Excellence being nearby, as it is suggested it was, don't make me laugh.
Posted by The Englishman at 6:57 AM | Comments (0) | TrackBack

September 10, 2008
Wiltshire - the home of the BBQ
Stone-age pilgrims 'held barbecues at Stonehenge' - Telegraph
Analysis of animal remains found near to Stonehenge has shown that cattle were brought to the area from as far away as Wales or even the Scottish Highlands.
Dr Jane Evans, from the British Geological Survey who carried out the research, said: "It looks like people were driving cattle to the area from a significant distance away.
"The area must have been an important place for rituals and gatherings long before the first stones were laid at Stonehenge itself.
"People are coming from considerable distances and dispersion in order to have feasts and were bringing their own food supplies for what must have been a kind of bring your own beef barbecue."
As I have blogged before about slightly more recent remains in the same area:
An Englishman's Castle: Conspicuous Consumption and Global Warming
The East Chisenbury midden is a famous example of a large dump, dating to the 1st millennium BCE. Sited on Salisbury Plain in the United Kingdom, the midden mound contains discrete layer upon layer of flint, charcoal, bones, pottery and excrement. It survives to a height of 2.5m and measures 140m in width despite 2,500 years of weathering. The accumulation is believed by some archaeologists to have a ritual basis, with ritual deposition of produce and waste being suggested as an explanation for its size and longevity.
Sampling of the site suggests that it was produced in less than a hundred years and contains half a million butchered sheep remains, plus some cows and a few pigs. That is some feasting! - Look at the size of it again. My compost heap rots down to a couple of inches high very quickly - this one is still over two metres thick after 2500 years, and it covers the area of 6 football pits.
All Cannings Cross is the same, and so it seems is another one less than half a mile away from All Cannings Cross, and there is probably a third one where my house is built!
And how could Iron Age Wiltshire man afford such extravagance? - the climate was a couple of degrees warmer than now and a bit dryer, so agriculture was more productive. When that little episode of global warming stopped and the climate went wet and cold again it all stopped!
Posted by The Englishman at 10:31 PM | Comments (0) | TrackBack

September 8, 2008
Reap what you sow
Red tape stops farmers harvesting wet fields - Telegraph
The farmers say the rules to protect soil sub-structure by banning the use of heavy machinery in damp conditions, such as this summer, are directly blocking their ability to collect the harvest.
A spokesman for Defra said the measure to stop farmers from using motorised vehicles on waterlogged soils was introduced to "protect soils from compaction and structural damage caused by using vehicles when the soil is too wet".
Guy Gagen, chief arable adviser at the National Farmers Union, said farmers could be fined thousands of pounds if they broke the heavy machinery rules.
"...You can restore any ruts later. It is an enormous frustration. This rule was put in when food production was not considered important and now that is clearly not the case."
Yes the Government micromanages every farm in the country and even though farmers may own and depend on the soil the man in Whitehall still knows better whether to get the combine rolling this morning or not. Frustrating and maddening but there is a but. The reason why the Government sets these rules is that it is part of a contract, in return for a suckle on the public teat, you Mr Farmer will do as we say about how you keep the land. We set the rules, you follow them or you don't get paid whether they are sensible or not. As an industry farmers forget that.
Posted by The Englishman at 6:37 AM | Comments (2) | TrackBack

August 22, 2008
Home Furnishing Tips For An Englishman's Home
I'm a very lucky boy! The very nice people at Sumo omni sent me one of their huge beanbags to try out. I thought it might be a bit embarrassing to report back to them that the last time I got comfortable on a bean bag there were tie-die t-shirts, an album cover on my lap and Jimi Hendrix on the stereo and I was a getting a bit old for it now.
But not at all, I am surprised how much I like it; firstly they seem to have got the stuffing just right so it moves around but provides a firm support for these tired old bones in whatever position I try. And secondly its big enough to get comfortable on. I also like the wipe clean cover, very useful, and it seems to be really well made and tough enough to put up with lots of abuse.
It might be a bit trendy for this castle but they ain't getting it back; not only have I taken to flopping in after a hard days grind but the Englishettes have commandeered it as a nest, mattress and gymnastic landing mat.
So big thanks to Sumo for making us all very happy.
Posted by The Englishman at 8:00 AM | Comments (3) | TrackBack

August 19, 2008
Magic Mushrooms
And with all this wet weather the field mushrooms on the Downs are the biggest ever. Out with the Jane Grigson Mushroom Feast book and a lot of butter!

Posted by The Englishman at 7:42 PM | Comments (3) | TrackBack

We plough the fields and scatter.
Last Thursday we started combining the wheat field, today (Tuesday) the last of the bales are being collected, the muck is being spread and the plough is at work preparing the seedbed for next years crop.
Posted by The Englishman at 7:39 PM | Comments (0) | TrackBack

August 18, 2008
Home Furnishing Tips
High-flying furniture - Telegraph
Military enthusiasts might enjoy a cold beer around the MK-84 Blockbuster table - constructed from a 'Blockbuster' bomb, which was used extensively in Desert Storm

Just the thing for the bar area, though i think I would also like one of these for the under performing salesmen to sit in..
American B52 bomber de-activated Ejection seat
Posted by The Englishman at 6:28 AM | Comments (3) | TrackBack

August 14, 2008
A Picture for Theo
The start of the wheat harvest in a gap between showers a few minutes again - I still get huge thrill from it even though it isn't my corn.
Posted by The Englishman at 6:30 PM | Comments (1) | TrackBack

August 12, 2008
Royal Wiltshire Sharpshooters [블루니] 안전구매/최저수수료/해외 구매대행 쇼핑몰
Juicy Couture / Royal Wiltshire Tee [블루니] 안전구매/최저수수료/해외 구매대행 쇼핑몰 - Global Style Leader
See us country boys with our old Lee Metfords are at the height of fashion....
Posted by The Englishman at 8:47 PM | Comments (0) | TrackBack

A quick tour round my area.
Pah - the good colonel if he was still with us would have been out trying to beat this lap record, and I wouldn't trust Mrs Fm on her return not to either....
Posted by The Englishman at 6:21 PM | Comments (2) | TrackBack

Tightening Your Belt On The Glorious Twelth
Credit crunch taking toll on shooting industry as grouse season opens - Telegraph
Pheasant shooting, which gets under way in October, is thought to be particularly vulnerable to the downturn, with the number of birds expected to outstrip the number of shooters.
The rising cost of metals on the international market is also putting clay pigeon shooting beyond the reach of some for the first time.
No.1 son certainly hasn't been doing as much shooting as he would like to, but I think that is because he has run through all my cartridges and I haven't refilled the safe, aren't I mean, and he has other birds to spend his money on.....
Posted by The Englishman at 7:06 AM | Comments (2) | TrackBack

August 2, 2008
Globalisation - the chickens come home to roost.
So you want to...consider cull hen options - Farmers Weekly
The cull hen market - which takes 30m laying birds and six million broiler breeders a year - appears to be on a roller-coaster ride.
Some producers are now earning up to 10p a bird. But that's not the whole story. Others are still at the mercy of processors who are only prepared to offer a culling service and refuse to pay anything for spent birds cleared from sheds. And in Scotland some egg producers are paying 9p a bird to have sheds emptied.
The export market to West Africa is now open again and hopefully that will sustain a market for dark meat.
When it comes to the value of cull hens it may not be a lot but it's better than nothing, says Andrew Joret of Noble Foods at Tring, Hertfordshire.
"On average producers are no longer paying to have birds removed. If they are using their own catching teams costing 6-7p a bird, there may be a few pence per bird left over.
"We've come from a situation where 10% of cull hens sold in the UK were sold whole as complete birds - largely to the ethnic trade - to one where the vast majority of carcasses are split with most of the breast meat used by the home market.
"The export market is now a major buyer with China - via Hong Kong - taking wings while West Africa is accounting for legs.
"At the time producers were paying up to 16p a bid to have them removed from their units it was because there was no export market operating - and this supply of meat relies on an export trade," says Mr Joret.
Just a snippet to show how global and competitive the meat trade is - none of that not worrying about the cost of an organic egg in the real world... (oh and there was a quote or two in there that caught my eye...)
Posted by The Englishman at 4:45 PM | Comments (0) | TrackBack

July 27, 2008
Making an Eton Mess of Pudding.
MARCO PIERRE WHITE: ETON MESS
RECIPE DETAILS
* Servings:4
Meringues, strawberries and raspberries and then add:
Vanilla cream
500ml double cream
400g icing sugar
½ vanilla pod
1 small tub of vanilla ice cream
400g of sugar for four people? You sure? I have checked, 400 grams is nearly a lb. Four ounces of sugar per person?
The kids were making this and no wonder it was disgustingly oversweet - I have a feeling that Marco cooked this using proper imperial measurements and someone has mistranslated into the bastard French system. If he had said sixteen ounces of sugar for four servings then the mental alarm bells would have gone off, using some arbitrary measurement based on the weight of Napoleons cock means tonight's pudding has been ruined. Bastards.
Posted by The Englishman at 5:01 PM | Comments (4) | TrackBack

July 20, 2008
How an Englishman's home ceased to be his castle under Labour
The 1,000 ways the state can break into your home - Times Online

There are more than 1,000 laws and regulations which permit officials to force entry into homes, cars and business premises, a report commissioned by Gordon Brown has found.

The publication of the first comprehensive list of laws available to police, council staff and other inspectors will renew concerns about the erosion of civil liberties.

The dossier, compiled by Lord West, the Home Office minister and former first sea lord, details the often obscure acts and regulations which give the authorities the power to break into homes.

Hundreds of new powers of entry have been created since 1997, including ones relating to illegal gambling, congestion charging, high hedges and weapons of mass destruction.

West's report details 753 separate "big brother" provisions in acts of parliament and a further 290 minor regulations. A total of 430 of these powers have been approved by parliament since Labour came to power.
Henry Porter: How the Englishman's home ceased to be his castle | Comment is free | The Observer

that great principle of English law, the 'inviolability of the dwelling house'.

The right dates back to 1604, the year that Shakespeare presented Othello to James I and his court and a man named Semayne complained that his home had been broken into and his assets seized by the sheriff. The judgment that followed declared: 'The house of every one is his castle.' It went on to say that if a door is open, a sheriff may enter but that 'it is not lawful for the sheriff, on request made and denial, at the suit of a common person to break the defendant's house.'

Those words are as moving to me as any in Othello because they establish an essential part of English culture: that the home is fundamental to the individual's right to privacy. As one 18th-century commentator put it: 'The law of England has so particular and tender a regard to the immunity of a man's house, that it stiles [sic] it his castle, and will never suffer it to be violated with impunity. For this reason, no doors can in general be broken open to execute any civil process; though, in criminal cases, the public safety supersedes the private.'

This 400-year-old principle has been chucked over by Blair with the familiar combination of stealth and a witless lack of respect for what has gone before. Now your home, like your DNA, fingerprints, image and movements, becomes part of the state's province.
State employees may enter your home, shop or car to enforce hundreds of rules, including those relating to:

— Regulations to prevent the spread of avian flu

— The London congestion charge – the cars of nonpayers can be entered

— The energy rating of refrigerators for sale in electrical shops
Posted by The Englishman at 7:45 AM | Comments (2) | TrackBack

July 19, 2008
Free Parking in Marlborough
I rarely travel into Marlborough these days, the parking is such a pain. So I was pleased yesterday to spot a length of double yellow lines on the High Street that I can park on... (just up the little cut through by The Sun)
The Department for Transport, Local Government and the Regions (DTLR) confirmed that with single or double yellow lines there must be a block painted at a 90-degree angle at the end of the lines.

A spokesman said: "If this end line isn't there then the lines have been laid out incorrectly by the local authority and you would have grounds to challenge the ticket in court."
If you worry about getting a ticket may I recommend -
Parking Appeals .co.uk ... helping motorists to successfully appeal their parking tickets ... and get refunds for the ones already paid
Posted by The Englishman at 4:48 PM | Comments (2) | TrackBack

July 18, 2008
Friday Night is Music Night (Off out edition)
Off out to see Jools Holland tonight in the Forest in the rain...
(And a note to anyone who thinks the Castle will be unattended - the babysitter has views on the treatment of intruders that would make a Mau Mau terrorist blanch, when the piano wire tightens you will wish you had chosen a day when an old wishy washy liberal like me was at home instead...)
Posted by The Englishman at 2:47 PM | Comments (1) | TrackBack

July 16, 2008
The Changing Countryside
Families escape to the countryside for the good life - Times Online
Families are moving to the countryside to bring up their children away from city life and using broadband connections to work from home.
Ten years ago the Commission for Rural Communities had reported that the search for a better quality of life in the countryside was being led by the newly retired and those planning retirement. There were concerns that rural areas could soon become enclaves of the elderly and infirm, with insufficient people to help with their care or take on domestic chores.
The State of the Countryside 2008, published today, shows, by contrast, that most people moving to villages are aged from 44 to 54, and have children.
Immigrants have changed England's countryside, claims report - Telegraph
The character of England's countryside has changed fundamentally over the past decade following an influx of immigrants which have helped rapidly push up house prices and demand for new developments, an official report has revealed.
Same report, different conclusions; nothing I can see about the rising numbers of yummy mummies whose partners have either up and left them in the sticks or work most of the time in the city leaving the nest unguarded for the week. The changes are not all bad you see.
Posted by The Englishman at 6:56 AM | Comments (0) | TrackBack

Defending the Castle
Have-a-go heroes get legal right to defend themselves - Telegraph

Home owners and "have-a go-heroes" have for the first time been given the legal right to defend themselves against burglars and muggers free from fear of prosecution.

Nick Herbert, the Shadow Justice Secretary, said: "This is a typical Labour con – it will give no greater protection to householders confronted by burglars because it's nothing more than a re-statement of the existing case law."

It came as it emerged that homeowners could have to wait up to three days after reporting a crime to see a police officer, according to a leaked draft of the Policing Green Paper.
It sets out new national standards for local policing for all 43 forces cross England and Wales. Callers to the police will be given set times within which officers will attend an incident.
The paper says that this will be "within three hours it if requires policing intervention or three days if there is less immediate need for a police presence."

Oh that's nice, if I catch Billy Burgler in my kitchen I have no more rights than I did before, just a wishy washy guideline that Plod ought to take into account what I do "as they saw it at the time"... And with Plod hoping to get there in three hours I would have plenty of time to cook Billy a 12lb Turkey with all the trimmings as we wait...
Posted by The Englishman at 6:49 AM | Comments (6) | TrackBack

July 15, 2008
Swindon Speed Cameras - follow the money
Council becomes first to ditch speed cameras - Telegraph - after describing them as "a blatant tax on the motorist".
Kim du Toit describes it as:

an act of rebellion by an individual, but by local government against Big Gummint. I should point out that the council in question happens to fall not far from the abodes of The Englishman and Mr. Free Market—indefatigable rebels themselves—so perhaps it's not all that surprising.
I'm not so sure it is an act of rebellion, even though Swindon is refreshingly motorist friendly. As I have blogged before the operation of the Wiltshire Safety Camera Partnership Workshop is all tied up with funding and bickering over who gets the money...
Posted by The Englishman at 7:14 AM | Comments (1) | TrackBack

July 14, 2008
Vote Early - Vote Often
Yes, it's the Witanagemot Club blogging awards; a light-hearted investigation into political blogging in the British Isles.
Posted by The Englishman at 6:16 PM | Comments (0) | TrackBack

July 12, 2008
There's a bright golden haze on the meadow,
The corn is as high as an elephant's eye, An' it looks like it's climbin' clear up to the sky. Oh, what a beautiful mornin', Oh, what a beautiful day. ...
(Well actually the corn is only just above a Jack Russell's eye at the moment but it was a beautiful morning here in Wiltshire).
Posted by The Englishman at 3:36 PM | Comments (0) | TrackBack

July 5, 2008
The Devil Came Down to Cannings
The annual Chilli cook-of has just finished, though I fear some afterburn tomorrow.
From the blogging world we had The Devil and Geoff Baker as well as the mysterious Mr NBC (photo withheld).-
Geoff easily won the Hottest and Bio-Hazard categories, I won the Most Unusual - for my Fried Chilli Bananas - A recipe I invented yesterday!
Overnight soak some sultanas in rum.
In a frying pan mix butter and brown sugar, add a couple of drops of vanilla essence and a bit of chilli sauce, heat to it almost becomes fudge.
Add sliced bananas to the hot pan and quickly fry, sprinkle chilli flakes on and as the banana slices brown and crisp up on the outside pour a generous measure of the rum and sultanas over (if you are flash get the rum to light and flambe the top) - serve with vanilla ice cream.

. And the sun shone making it a wonderful day - apart from when it rained.....

.
Posted by The Englishman at 8:55 PM | Comments (4) | TrackBack

July 4, 2008
Don't take an axe to a laptop fight
Girl fought off home raiders with laptop - Scotsman.com News
Mohammed Razaq saw four men, wearing balaclavas and dark clothing, running across the garden to a conservatory. They had a variety of weapons, including an axe, a large knife, a bat and a bar. They smashed windows in the conservatory and entered.
"Mr Razaq attempted to hold the living room door closed to block their access to the rest of the property, but one of the males smashed its glass panels with an axe. The glass showered Mr Razaq, causing him to back away," said Miss Cross. Mr Razaq fell over and the man with the axe fell on top of him.
One of the gang grabbed the girl, 15, by the hair and pushed her into a door and punched her. A man picked up the laptop and the girl tried to retrieve it.
"She was upset at the prospect of this being taken, and a struggle broke out between them. She eventually retrieved the laptop, which she then used to hit the male over the head," said Miss Cross.
Mr Razaq had taken hold of a baseball bat, which he kept in the house, and struck two of the gang. They fled, as they had come in, through the conservatory.
Good girl, but what I want to know was make of laptop was it? It can't be one of those funky apples, you couldn't swat a fly with one of those, an IBM would be too heavy for her to lift and I tried to hit anyone with my old Dell there would just be a shower of plastic and components flying everywhere. Of course there are some who might say there are better ways of confronting such intruders that don't rely on having a handy laptop and a bat left lying about by chance after a game practice (I'm sure he didn't keep it handy for self defence as that would be illegal. )
Posted by The Englishman at 6:37 AM | Comments (1) | TrackBack

June 28, 2008
Olympic Follies Rob The Royals
Queen refused government grant because of 2012 Olympic Games - Telegraph
The Queen's request for a minimum £4 million annual increase has been rejected by the government.
A £32 million backlog of essential repairs has built up...despite the repeated pleas to the Department of Culture, Media and Sport the Royal Family feared that they would be squeezed out by the rising costs of the Olympic Games whose budget has doubled from the original £4 billion to closer to £9 billion.
"We cannot be optimistic," said the source. "We are going to carry on trying persuade the DCMS. But it is the Olympics. A number of people, including us, have suffered from it."
And will continue to suffer from its prodigious waste, is it really too late to let Paris have them?
Posted by The Englishman at 6:39 AM | Comments (3) | TrackBack

June 20, 2008
Today is the Longest Day (or shortest if you are down-under)
U.S. Naval Observatory - Summer Solstice

June 20th 23:59
Happy Solstice to all my Hippy Readers, they will all be gathering near FM Towers to create a target rich environment celebrate at Stonehenge tomorrow on the wrong day.
And to my few curmudgeonly readers, happy muttering about how the nights are drawing in and it will soon be winter.
Posted by The Englishman at 6:46 AM | Comments (0) | TrackBack

June 19, 2008
Wiltshire Farm Boys Baffle Boffins
Is crop circle pi from the sky or just another con? - Scotsman.com News
WHEN it comes to crop circles, a simple pattern is usually enough to grab attention.
But an elaborate design, which appeared in a barley field overnight, has even stunned scientists after it emerged it depicts the mathematical formula pi.
Lucy Pringle, who has spent decades researching crop circles, said that although she thought some were man-made, she found it hard to believe such an intricate crop circle could have been created by humans.
She added: "You can do it on a computer, but you try putting that in a field in the middle of the night and achieving that degree of mathematical accuracy."
Her theory is that the designs are created by a spiralling electromagnetic force that hits the ground for a nanosecond.
Stewart Dobson, a local councillor, said: "It's either a very educated person who has done it or a very educated alien."
"It's hard to believe somebody managed to work (the design] out so it shows pi so accurately."
Cor lummy, scientists baffled! Someone managed to work out pi to ten places, how did they do that by scratching sticks and counting stones? Far too clever for mere humans, next they will be claiming they can fly!
Posted by The Englishman at 7:11 AM | Comments (3) | TrackBack

June 18, 2008
When I was out mowing yesterday...
2008 Barbury Castle Pattern is Pi to 3.14159265358
Pictures, diagrams and explanations as what we see down here in Wiltshire in our cornfields. I wonder what Theo discovers on his Norfolk acres? I bet it is not nearly as interesting to us geeks....
Posted by The Englishman at 7:05 AM | Comments (1) | TrackBack

June 10, 2008
Just hand over the keys to your Englishman's Home, you know you can trust the bureaucrats to look after your rights.
Five thousand coastal homes may be opened up to ramblers - Telegraph


The move is part of a plan to create a 2,500-mile coastal path around England.
Natural England has identified 4,300 private homes next to the sea and 700 estates and parks where access could be necessary.

"The scale of the blockage created by exempting such areas would be unreasonable,"
"There are already places where people have to divert inland for several miles on busy public roads. They may be denied views of the sea or any sense of following the coastline at all."

Under the Countryside Rights of Way Act, which came into force in 2001 and opened up moorland, mountains and downs, the sanctity of private land is safeguarded.
Safeguarded! They stole the private property rights over thousands of acres and claim they "safeguarded" those rights because the acres were wild and woolly not neatly manicured gardens. It was uncompensated property seizure by the state. And having got the taste for it of course they want more. And what do they say?


Natural England said rural property owners would "just have to trust them" on being fair in how it went about drawing up the coastal path.
Just "trust them" with the right to seize property at their whim and continue the century-old struggle for the cherished right to roam... against the landlords' selfish veto! I should fucking cocoa.
A fight lead by the Ramblers Association, the bastard child of the British Workers' Sports Federation (a subsidiary of the Young Communist League)
Posted by The Englishman at 6:54 AM | Comments (3) | TrackBack

May 26, 2008
Memorial Day Pictures - Poppies and a Pillbox
Both taken in the field in front of my house this morning...
Posted by The Englishman at 1:26 PM | Comments (2) | TrackBack

May 14, 2008
Get your filthy lawyer fingers off my blog
'Half of web users' support bloggers' code - Telegraph
A voluntary code of conduct for bloggers and internet commentators is supported by almost half of all internet users, a survey has claimed.
The researchers said 46 per cent of web users believe bloggers should agree to a set of guidelines which reflected the laws on defamation, intellectual property rights and incitement.
Four per cent strongly opposed the suggestion and 15 per cent had no opinion.
Put me down as one of the four per cent - I set the rules for this blog, it is my private property I will do as I like.
Posted by The Englishman at 6:11 AM | Comments (6) | TrackBack

May 11, 2008
Take two tonnes of Ammonium Nitrate and what do you get?
A green and verdant field of wheat ready to feed the world!

And in other news Eeny, Meeny, Miny and Moe arrived today ready to be fattened up...
Looks like I'm going to be alright for the winter!
Posted by The Englishman at 3:48 PM | Comments (7) | TrackBack

April 14, 2008
Gardening Advice - How to get out of digging the vegetable patch.
Tip 1: Find pointy thing underground and offer to get pickaxe to dig it out. "It just needs a good whack to free it..."

UPDATE: On closer examination it turned out to be made of rubber and be a conical mount/spring from some agricultural machine - must have been in the load of muck I dug in with the digger last winter.
Posted by The Englishman at 4:20 PM | Comments (5) | TrackBack

March 29, 2008
Tips on Home Entertaining - an occasional series
Before your guests arrive ensure your dining room furniture is looking its best. Now might be the time to glue back on those loose acanthus carvings. Remember for antique furniture you must use traditional Pearl Glue

So what's so special about pearl glue, or hide glue or animal glue, for all these are common names for this type of glue?
This glue is almost the oldest glue known to man. It's made, as the name suggests, from bits and bobs of animals boiled down to a dark brown sticky substance and sticky it is...
So heat it up on the stove and get sticking.
Trying to explain why your house now smells of boiled up dead animals, a lingering stench that no amount of air freshening will get rid of, will provide you with hours of amusement as you cower from the wrath of your spouse.....

Posted by The Englishman at 3:16 PM | Comments (2) | TrackBack

March 23, 2008
Easter Day - the view from my bedroom...
The snow has just started falling, just don't tell the council - Secret council tax database penalises homes with a view - Telegraph
Posted by The Englishman at 9:03 AM | Comments (3) | TrackBack

March 6, 2008
New Computer
I've got a cheap PC arriving tomorrow for the young children to use, mainly to keep them off my machine. What software would you recommend?
Staroffice or Openoffice.org? Antivirus, AVG???
I used to have a man to do all this for me....
Posted by The Englishman at 5:43 AM | Comments (10) | TrackBack

March 2, 2008
An Englishman's Home is the council's to control
Gordon Brown to curb second home ownership - Times Online
THE government is preparing to impose drastic curbs on second home ownership that would stop people buying in sought-after rural areas.
An inquiry commissioned by Gordon Brown will recommend local authorities have the power to prevent outsiders buying property they do not intend to make their main residence. Those seeking to buy country boltholes that deprive local residents of houses would be forced to apply to the council.
They would have to win planning permission to change the house from fully occupied to a second home and could be refused by the council. The inquiry is also considering banning outsiders from buying newly built homes in such areas....
There are concerns it could lead to "snooping" by council officials investigating how homes are used.....
Already Councils insist on imposing their ideas of "social integration" (25% socially rented and 10% shared ownership in any development) on new houses, give them more powers and they will soon be imposing "positive discrimination" on who is allowed to buy a house.
Has any fuckwit in power got any concept of private property, or is everything in our lives just to be enjoyed at the whim of a clipboard wielding official?
Posted by The Englishman at 9:20 AM | Comments (4) | TrackBack

February 24, 2008
Just like that!
The Press Association: Hopkins unveils tribute to comedian
Sir Anthony adopted an uncanny Tommy Cooper voice and said: "Before I start I just want to say this - 'this'.
Sir Anthony then had the crowds in uproar with a comic set that recalled Cooper's finest moments.
Posted by The Englishman at 6:06 PM | Comments (4) | TrackBack

February 21, 2008
Benn's Farm Subsidy
Guy Fawkes' blog of parliamentary plots, rumours and conspiracy: Benn Was Against the CAP Before He Was in Favour of the CAP
Hilary's father Tony, the second Viscount Stansgate, has now retired to the family seat, Stansgate Abbey Farm on the Essex coast. From this satellite picture it appears to be a working farm. Guido wonders if the family farm benefits from CAP subsidies?

United Kingdom: mr aw benn | farmsubsidy.org

Data obtained by farmsubsidy.org reveals farm subsidy payments to MR AW BENN totalling GBP £122 355 (€195 352)

UNITED KINGDOM
The government has refused to release any address information for MR AW BENN.
Just a coincidence of name, surely?
Posted by The Englishman at 10:43 AM | Comments (1) | TrackBack

StatPron
The Devil's Kitchen: Reaching the masses

It seems that young Dizzy is quite proud of the fact that he is beating ConservativeHome for daily Reach on Alexa.
Looks like a tie guys!

src="http://widgets.alexa.com/traffic/javascript/graph.js">
Posted by The Englishman at 6:20 AM | Comments (0) | TrackBack

February 20, 2008
Dry times ahead - I'm digging a well.
Water customers face price hike - Telegraph
Water bills across England and Wales are set to soar by up to 10 per cent from April...
Cost of a cuppa and beer to soar - Telegraph
The price of a cup of tea is forecast to reach a record high while the cost of a pint of beer could soon hit £4, industry experts warned yesterday....
Drink up: £5 bottle of wine is almost dry - Telegraph
The end of the £5 bottle of wine could be in sight because of poor harvests and rising costs, experts say.
Posted by The Englishman at 7:33 AM | Comments (3) | TrackBack

February 14, 2008
Feb 14th - Roses
Posted by The Englishman at 7:00 AM | Comments (0) | TrackBack

February 1, 2008
Climb every mountain
Mountain bikers roam Essex for a suitably taxing Olympic gradient - Times Online
Mountain bikers are scouring Essex for a suitable Olympic venue for their event after the one chosen by organisers of the 2012 Games was deemed too flat. London Olympic organisers want to keep the event – which became a part of the Olympics for the first time at Atlanta in 1996 – in Essex. They had previously ruled out the Chilterns for being too far from the Olympic Park in East London.
Essex's highest point is just 148 metres (485ft). Experts in the sport say that the minimum requirement is for a height difference of about 300 metres from the lowest to the highest point of the course.
How about the pile of taxpayer's cash, that must be high enough.
Posted by The Englishman at 7:40 AM | Comments (1) | TrackBack

Obama, Clinton, Romney....
Bet they're reading this worldwide | Martin Samuel - Times Online
If I calculate correctly, this column should bring internet readers in by the million.

Twice daily this newspaper provides its writers with an update of the most searched-for buzzwords on Times Online, in the United Kingdom and throughout the rest of the world? This handy fact sheet points us in the direction of what words and expressions might generate the most number of hits, and could therefore be subtly inserted into our work in sentences such as ".....

Posted by The Englishman at 7:36 AM | Comments (0) | TrackBack

January 18, 2008
Friday Night is Music Night - If you can't do it in two minutes you aren't doing it right special
Posted by The Englishman at 9:26 AM | Comments (0) | TrackBack

A request to the Tech Dept - please fit this ASAP
Posted by The Englishman at 6:58 AM | Comments (3) | TrackBack

January 17, 2008
Civilised thoughts in an uncivilised world
An overnight power cut again here last night and the electricity has only just been restored. I must out and feed the pigs so thin blogging gruel for you today. As I enjoyed a leisurely breakfast by candle light with the kettle burbling on the range I wondered why I don't retreat from the hurly burly of modern life more often. Luckily The Times had been delivered so I was able to drop crumbs across it as I tried to match up the newsworthy for bouts of celebrity cage fight.
Heather Mills vs Tessa Jowell
Paul Burrell vs Peter Hain
Gordon Brown vs the long dead bloated corpse of Marlon Brando
I'd pay good money to see any of those.
Suggestions for additional pairings welcome.
Posted by The Englishman at 7:32 AM | Comments (3) | TrackBack

January 15, 2008
Not Hunting Yet Again
The scene from my lawn this morning - I know some readers who will be pleased to see that yet again we aren't hunting at The Castle. Last year's post when we didn't hunt here either. - You may wish to compare this morning's photos of a Not Hunt meet with a meet of the Hunt at The Castle from when hunting was legal.
More below the fold:
Posted by The Englishman at 11:54 AM | Comments (2) | TrackBack

January 12, 2008
Get Voting
Anti-hunting laws punish nine in first two years - Telegraph
Just nine people have been punished under Labour's anti-hunting legislation over the past two years and not one of them was involved in an organised hunt, The Daily Telegraph has learned.
Iain Dale informs us that The Channel 4 Political Awards
have yet again surpassed themselves in their objectivity. One of the categories is "most inspiring political personality of the last decade".


1. Tony Blair: Call 09011 27 27 01
2. Ian Paisley and Martin McGuiness: Call 09011 27 27 02
3. Ken Livingstone: Call 09011 27 27 03
4. Alex Salmond: Call 09011 27 27 04
5. The Countryside Alliance: Call 09011 27 27 05
6. Anti-Iraq war protestors: Call 09011 27 27 06

If you don't fancy wasting 25p on a phone call you can also vote via their website HERE. The vote closes on January 18th.
If it was a vote for who deserves to be first with the hempen rope then it would be hard to decide, but to honour there is only one choice. Here is the hotlink: Vote by email

Posted by The Englishman at 7:36 AM | Comments (0) | TrackBack

December 31, 2007
A Cycling Fan wries
A fanatic is one who can't change his mind and won't change the subject.
Churchill, prescient or what?
Surely most bloggers are lacking something which allows them to pour out their near endless bilge and take in everybody else's same old boring rubbish.... I've got better things to do. And likewise with reading endless screeds about someone's hobby horse or, particularly lame, a great swathe of text cut and pasted from the paper about someone's hobby horse with either very little or zero input from the alleged blogger whatsoever. Or lamer still, just a You Tube clip that someone else took the time to make and post, embedded into the blogger's page for which they expect the credit and in some cases even money for this old rope....
Guilty as charged.
Posted by The Englishman at 2:45 PM | Comments (0) | TrackBack

End of Year Stat Pron
Iain Dale boasts 404,000 Individuals Visited This Blog in 2007, Well done, and richly deserved, and I'm glad to have played a part in it. I had forgotten I was also running Google Analytics, so having been reminded I thought I would check:
223,284 Absolute Unique Visitors (And yes I know the arguments over definitions.) - 305,232 visits came from 189 countries/territories, which doesn't leave many countries unpolluted, none of which I can name, half a dozen in Africa, a couple bordering Afganistan and one in South America, Demerara Land if my memory is anything to go by.
And my biggest thanks go to the 51,000 of you who have visited nine or more times, including the 8,326 who have visited over 200 times.

Posted by The Englishman at 10:12 AM | Comments (0) | TrackBack

December 29, 2007
Holiday Quiz
Out on my walk this morning down by the canal where the water gypsies live I noticed an old waterproof ammo box in the hedge. Useful I thought so I picked it up, and as I walked along I opened it up and looked inside. A fancy steel cutting box with a brown powder in it, a steel ampule, a calculator and a bag full of unused syringes and needles. Umm I thought, as the ghost of Sherlock Holmes inspired me, a diabetic snuff-taking mathematician has lost his box, what to do?
Posted by The Englishman at 9:48 AM | Comments (3) | TrackBack

December 28, 2007
Friday Night is Music Night
Posted by The Englishman at 5:36 PM | Comments (1) | TrackBack

The Tale of Two Dynasties
Was Benn the Silver Jubilee spoilsport? - Times Online
With the economy faltering and the Government hanging on by a thread, the Queen's Silver Jubilee was an unmissable opportunity to instil some feel-good factor into 1977. However, an "anti-monarchist" at the Department of Energy was threatening to ruin plans for a floodlit spectacle in London.
Lord Drogheda, the chairman of the London Celebrations Committee of the Queen's Silver Jubilee, did not name the culprit, it seems reasonable to suspect that the allegedly unenthusiastic minister was Tony Benn, the Secretary of State.
And while Her Majesty serenely carries on as an inspiration and providing wise counsel, Benn is still a bitter old man heading up a dynasty of fanatical puritanical spoilsports.
Posted by The Englishman at 6:11 AM | Comments (3) | TrackBack

December 24, 2007
Remember this Christmas how lucky we are.
"So what happened was, I had had a couple of beers and fancied a takeaway, as you do. So I drove the old Land Rover into Swindon and parked in the car park opposite the Chinky's. When I came out with my meal I couldn't drive away, I put the old girl down into low gear and we started off and then I realised I had caught my tow hook under the bumper of the car behind. Well I tried, and the Chinese guys tried but we couldn't get the bugger off. So I started thinking and thought I've had a pint or five maybe I ought to get on my way. So off I set, took me two and half turns round the car park before the bugger fell off. I often wonder what they thought when they came back to find their car t'other side of the park without its bumper..."
I didn't know Bob Fry well, but spent a few memorable evenings with him, and he always had such a tale to tell

Robert Fry, 52 and his wife Deborah, 48, died when they ran into rough seas near Sagres on the Algarve coast on 22 October saving their children. Rosie Fry, 11, and her brother George, nine, are now orphans.
Posted by The Englishman at 3:46 PM | Comments (0) | TrackBack

December 22, 2007
Power Cut at The Castle this morning
No electricity this morning, so no blogging or computer fun, luckily some things are battery powered....
Posted by The Englishman at 12:47 PM | Comments (1) | TrackBack

December 12, 2007
The 21st Century arrives in t'village
The old pole at the end of the road used to just have a couple of lines off it - BT are replacing it this week with spanky new underground cables. It will be nice to lose the overhead clutter but we also lose the welcome signs of increasing wealth and information access.
Posted by The Englishman at 6:26 AM | Comments (0) | TrackBack

December 9, 2007
Local News
BBC NEWS | England | Wiltshire | Driver attacked confronting gang
A man was attacked by a gang of youths after he got out of his car to confront them about throwing missiles.
He was driving along Station Road in Tidworth, Wiltshire, just before midnight on Saturday, when his vehicle was struck by an object.
When he got out to remonstrate with the gang he was assaulted, suffering head and facial injuries.
Sometimes a Peacemaker is the only way to even the odds.
Posted by The Englishman at 5:29 PM | Comments (3) | TrackBack

December 2, 2007
Keep on Hunting!
Hunting ban 'lies in tatters' unenforceable' - Telegraph
The ban on hunting has been left in tatters after a judge suggested it was virtually impossible to bring a conviction against those accused of breaking the law.
Legislation introduced in 2005 to outlaw hunting with dogs is too difficult "to interpret or apply" said Judge Graham Cottle, as he upheld an appeal from the first huntsman to be convicted of breaching the Act.
The pro-hunt lobby claims that the verdict has set a significant precedent that proves that the law is unenforceable.
What not another nuLabour Law that is badly thought out and drafted?
Posted by The Englishman at 6:42 AM | Comments (0) | TrackBack

November 25, 2007
A Public Service Announcement
For those of you missing your weekly dose of Kim du Toit's Weekend Women as he dons lederhosen and yodels around Bavaria may I suggest you hie yourselves over to Becky's place
Posted by The Englishman at 8:36 AM | Comments (2) | TrackBack

November 23, 2007
A Million Thanks
Well we did it - a million visitors.
And what drew the millionth visitor, my insightful comments on the West Lothian Question? The sceptical climate change debate? The bashing of Gordon Brown? No, it was just someone looking for Kinky Katie Holmes Pictures and choosing this one...


But enough of this frippery, I have proper good news from No.2 son so I'm off to celebrate.
Posted by The Englishman at 6:35 PM | Comments (1) | TrackBack

November 22, 2007
Most watched YouTube video here this week
Whilst I'm on the subject of posting music videos...
No, it isn't me enjoying naked Japanese nubiles but my young daughters who like the fluffy pink Aceeed groove...
Posted by The Englishman at 9:04 PM | Comments (1) | TrackBack

Tonight we sing the old songs - For Mr FM - Turn up the Bass
What a show from Rammstein! What's not to like?
See below for Sex, Fairytales and Nature walks, unless you have a prior appointment in Poland.
And the incredible 'ohne dich' video.

Posted by The Englishman at 6:16 PM | Comments (0) | TrackBack

November 21, 2007
Blegging for numbers....
An Englishmans Castle - Sitemeter
It stands at 996,570 visitors - at the current rate of visitors it should get 1704 over each of the next 24 hours - which would mean I need an extra 22 visitors to reach the million mark before I go down the pub on Friday night.
But what if the expected numbers don't turn up? or I'm missing the extra 22? Do I face a dry evening or the ridicule of my peers? I'm blegging you not to let it happen; one last push of visitors is all I ask to make me a happy man, you'd do that for me wouldn't you, just a little link.....please.....
*And of course I know these numbers are only indicative and don't really represent the numbers of visitors, but it is a milestone...
Posted by The Englishman at 9:49 PM | Comments (6) | TrackBack

Defending the Queen's Subsidy
EU farm plan 'a bonanza for lawyers' - Telegraph
Plans by Brussels to cut European Union farm subsidies worth 」56 million to Britain's wealthiest and largest landowners, including the Queen, will benefit "lawyers and accountants" not taxpayers, officials have said.
Under the EU's Common Agriculture Policy (CAP) some of Britain's richest people and largest landowners pocket large sums of money to subsidise farms on their estates.
Proposals floated yesterday will cut all individual farm payments above £70,000 by 10 per cent, those above £140,000 by 25 per cent and those over £210,000 by 45 per cent.
Britain will oppose the cuts because the Government fears that farmers or landowners seeking to minimise the cuts to subsidies will find ways to break up ownership of large farms, leading to a decline in agricultural productivity and a bonanza for lawyers.
"Support for the farm subsidy fat cats goes against the grain of Gordon Brown's belief in targeting welfare state benefits at the people in greatest need," said Jack Thurston of www.farmsubsidy.org and a former agriculture adviser to the Government.
The subsidies are payments per acre for public environmental "goods", they are there to make our green and pleasant land greener and pleasanter. And it is undeniable that large estates are better able to afford the implementation of green practices, they are also more efficient in producing food. So a payment per acre should remain per acre and the undisguised socialist envy prompting this discriminatory proposal should be stamped on.

Posted by The Englishman at 6:34 AM | Comments (4) | TrackBack

November 17, 2007
Guilty Pleasure
Traditional Christmas Pudding from Delia Online
4 oz (110 g) shredded suet
2 oz (50 g) self-raising flour, sifted
4 oz (110 g) white breadcrumbs
1 level teaspoon ground mixed spice
シ level teaspoon freshly grated nutmeg
good pinch ground cinnamon
8 oz (225 g) soft dark brown sugar
4 oz (110 g) sultanas
4 oz (110 g) raisins
10 oz (275 g) currants
1 oz (25 g) mixed candied peel, finely chopped (buy whole peel if possible, then chop it yourself)
1 oz (25 g) almonds, skinned and chopped
1 small cooking apple, peeled, cored and finely chopped
grated zest ス large orange
grated zest ス large lemon
2 tablespoons rum
2ス fl oz (75 ml) barley wine
2ス fl oz (75 ml) stout
2 large eggs
I was feeling rather smug having made the pudding, boiled it for eight hours in the bottom oven of the Aga. It smelt wonderful as it cooled down to be stored ready for Christmas - obviously the Jack Russels thought so as well as mistakenly the Larder door was left ajar and they helped themselves to it. They are feeling rather poorly this morning having eaten it all.
My advert goes into the Gazette first thing Monday morning.
For Sale
The worthless pelts of two thieving mutts.
Posted by The Englishman at 7:21 AM | Comments (2) | TrackBack

November 6, 2007
Tonight I have mainly been making mincemeat
Mrs Beeton's Mincemeat
2lbs raisins
3lbs currants
1 1/2lbs lean beef
3lbs beef suet
2lbs moist sugar
2oz citron
2oz candied lemon peel
2oz candied orange peel
1 small nutmeg
1 pottle of apples [a pottle is 4lbs]
the rind of two lemons, the juice of one
½ pint brandy
Stone and cut the raisins once or twice across, but do not chop them; wash, dry and pick the currants free from stalks and grit, and mince the beef and suet, taking care the latter is chopped very fine; slice the citron and candied peel, grate the nutmeg, and pare, core and mince the apples; mince the lemon peel, strain the juice and when all the ingredients are thus prepared, mix them well together, adding the brandy when the other things are well blended; press the whole into a jar, carefully exclude the air, and the mincemeat will be ready for use in a fortnight.

(Actually I only make half the quantity and buy my suet and mince pre minced, and Waitrose raisins and currants seem free of grit and useable straight out of the bag, no stoning, cutting or sorting - progress!) - The meat goes in raw and is preserved by the other ingredients.
Do make it - you will never touch the commercial stuff again.
Posted by The Englishman at 8:32 PM | Comments (3) | TrackBack

October 31, 2007
Trick or Treat
I have just come home waving a bloody red hand like Heremon O'Neill about to claim Ulster - well at least I know the chainsaw is sharp now! My delightful children thought this was a fantastic Halloween joke and are rolling around the floor still in hysterics. Luckily Mrs FM was taking tea with my wife to give me an appropriate amount of sympathy....
(The bleeding has stopped, no real damage done, thanks for asking.)
Posted by The Englishman at 6:21 PM | Comments (0) | TrackBack

October 22, 2007
Cheering up a Monday Morning
I was set the task of clearing out the deep recesses of the larder cupboard this morning.
And look what I found:

Two bottles of Château Rausan-Ségla 1961 Margaux - who says hard work isn't rewarded....
(The 1977 port is labelled as being a christening present for No.2 Son from his godfather for his 18th - next February...)
Posted by The Englishman at 12:12 PM | Comments (3) | TrackBack

October 13, 2007
Game Girl
Kate Middleton goes hunting at Balmoral


She has a relaxed shooting style
Today the Queen's 50,000-acre Balmoral estate was the setting for Kate Middleton's intimate weekend with Prince William - and the backdrop for the first public photograph of her with the man tipped to become her future father in law.
Dressed in a camouflage jacket, dark jeans, leg warmers and gaiters over her boots, Miss Middleton could be seen at one point lying on the ground - seemingly to prepare the sights of her gun before shooting. ...
Prince Charles will relish the fact that Miss Middleton has joined in so enthusiastically with country pursuits and that she appears to enjoy her time at Balmoral.
His first wife, the late, Diana, Princess of Wales, always resented being "dragged" to the estate, preferring to spend time in London.
Is it just me but I hate the Americanism of using "hunting" when one is talking about "shooting"?

So blah de blah, seems like the right sort of "gal" etc., too much beer after watching England win, in depth analysis confined to "nice arse, is there anything better than fit girl getting down and dirty?"
Posted by The Englishman at 10:42 PM | Comments (2) | TrackBack

Long time to have been married

BBC NEWS | Science/Nature | Eighty million years without sex
Posted by The Englishman at 12:26 AM | Comments (0) | TrackBack

October 7, 2007
Self Referencing Blog Post
The excellent John Redwood considers the wide range of "bloggerisms" there can now be and gives a few meanings, uses, and adapted well known phrases and sayings:
May I suggest Blogthority; sometimes when I google for an authority to quote or borrow from I find to my surprise that the leading source is me, which is scary.
I popped into my local Teutonic Purveyors of Fine Groceries to the Gentry - Lidl - and was taken back by the pallet load of burnt and ground up bones for sale in transparent bags - something about the German labelling of Bone Meal at Special Price was a touch chilling.
To pad out the post I was planning on this I googled for an image:
lidl bonemeal - Google Image Search
And whilst there are no images of Lidl Bonemeal most of the top results are from this blog and a page where Lidl is mentioned once and bonemeal not at all. How does that work?

Posted by The Englishman at 7:58 PM | Comments (2) | TrackBack

October 4, 2007
Where's my Passport?
My mower blades arrived this morning from The States wrapped in the local real estate pages, and my local paper with its adverts also arrived. I couldn't help comparing and contrasting:


Now how do I get a green card?

(Of course what this example shows is the real cost of our ridiculous planning system, forcing us to live in shoe boxes to satisfy some bureaucratic policy. And that is a real loss of our well being.)
Posted by The Englishman at 6:42 PM | Comments (5) | TrackBack

September 27, 2007
Straw to back The Castle Doctrine?
Castle Doctrine - Wikipedia, the free encyclopedia (also known as a Castle Law or a Defense of Habitation Law) is an American legal concept derived from English Common Law, which designates one's place of residence (or, in some states, any place legally occupied, such as one's car or place of work) as a place in which one enjoys protection from illegal trespassing and violent attack. It then goes on to give a person the legal right to use deadly force to defend that place (his/her "castle"), and/or any other innocent persons legally inside it, from violent attack or an intrusion which may lead to violent attack. Within the legal paradigm, therefore, it functions as a type of justifiable homicide.
...English Common Law as it stood in the 1700s. In Book 4, Chapter 16[1] of William Blackstone's Commentaries on the Laws of England, he says:
"And the law of England has so particular and tender a regard to the immunity of a man's house, that it stiles it his castle, and will never suffer it to be violated with immunity: agreeing herein with the sentiments of ancient Rome, as expressed in the works of Tully; quid enim sanctius, quid omni religione munitius, quam domus unusquisque civium? For this reason no doors can in general be broken open to execute any civil process; though, in criminal causes, the public safety supersedes the private. Hence also in part arises the animadversion of the law upon eaves-droppers, nusancers, and incendiaries: and to this principal it must be assigned, that a man may assemble people together lawfully without danger of raising a riot, rout, or unlawful assembly, in order to protect and defend his house; which he is not permitted to do in any other case."
.....Mr Straw will say: "Enforcing the law, securing justice, is not just a matter for 'them' - the courts, the prisons, the probation service, the police - but for all of us.
"The justice system must not only work on the side of the people who do the right thing as good citizens, but also be seen to work on their side."
The review, he will say, is aimed at ensuring that those who seek to protect themselves, their loved ones and their homes as well as other citizens have confidence that law is on their side.
His aides stressed that Mr Straw was not going to go as far as to defend the actions of Tony Martin..

So no he won't, but it is a tiny step in the right direction.
Posted by The Englishman at 5:32 AM | Comments (0) | TrackBack

September 15, 2007
A tale of two Kennet Council Budgets
Kennet Council Is Preparing For Difficult Times (from The Wiltshire Gazette and Herald)
The council notes conclude that: "There is a very real possibility that reduced resources will prevent the council from operating its services at their current levels, and difficult decisions will have to be made in this regard."
Unitary Plan Reveals Millions In Savings (from Basingstoke Gazette)
A DISTRICT council fighting its own abolition has identified millions in savings that will come about as a result of its demise.
Kennet District Council ...Director of resources Frank Marshall, in a report to the September council, meeting says that corporate finance staff have carried out a review of the capital programme and concluded that spending the majority of the £3.2 million identified would be a waste of money'.
Posted by The Englishman at 7:57 AM | Comments (0) | TrackBack

September 9, 2007
Google causes massive downturn in productivity
The super secret Google Earth Flight Simulator
To enter the flight simulator mode, press Ctrl Alt A (Command/Open Apple Key Option A on the Mac) when in Google Earth.
You will need the latest upgrade of Google Earth, note that it is a capital A, also try Ctrl-Win-A , or try Ctrl-A , make sure you aren't trying to type into an input box etc. Once in forget about any other work for an hour or so as you take off from Heathrow in a F16 Viper....
As I head east the voices keep saying, if only it was real.....

Posted by The Englishman at 9:08 PM | Comments (0) | TrackBack

Things every dog owner should know
by Major A J Dawson
Phillip Allen London 1927

Above all, if you would achieve the effect of being what they call good with animals - "and it does greatly help understanding - do not wobble. Mustn't fumble" - as the egregious Mr. Shalford so insistently explained to Kipps. The less vocal and articulate the animal you are dealing with-whether it be a horse or a dog, a raw recruit in a Soudanese battalion or a haughty young lady attendant in a post office, a milch cow or the most impassive and imposing of commissionaires -the more necessary is it to avoid fumbling and wobbling, hesitancy and indecision. Your processes of weighing and perpending must be secret. When it comes to speech, act and movement, let your decisiveness preclude all thought of alternatives. You may be right; you may be wrong; you must be sure; at least, you must convey that impression. And, remember, you can convey impressions through the lightest touch of your finger-tips, especially to the inarticulate, for whom tentativeness of all kinds spells, at the best, discomfort, confusion and mistrust, and, at the worst, the blind hostility of panic. The impartial philosophy of your academic orator - presenting no conclusion without scrupulous admission of its alternatives - would incite an African regiment to mutiny and a nervous horse to suicidal (or homicidal) dementia. Therefore, in dealing with dogs, especially on first introduction, do not wobble. Better the rudest of omissions, blunders or neglect than fumbling; better a forthright cuff than a half-given, half-withdrawn caress.
Part of a series of random quotes from The Castle's Library...
Posted by The Englishman at 6:55 AM | Comments (0) | TrackBack

September 7, 2007
Oíd, mortales, el grito sagrado:
Tim Worstall: Argentina France. " rooting for the Argie"
We all were down the King's Arms - bugger that Northern Hemisphere solidarity, nothing is better than seeing France beaten. And bollocks to Rod Little as well, and his devotion to the girly game of soccer.
Estribillo
Sean eternos los laureles

que supimos conseguir,

que supimos conseguir.

Coronados de gloria vivamos...

¡o juremos con gloria morir!,

¡o juremos con gloria morir!,

¡o juremos con gloria morir!

Chorus
May the laurels be eternal

that we knew how to win,

that we knew how to win.

Let us live crowned with glory...

or swear to die gloriously!

Or swear to die gloriously!

Or swear to die gloriously!
Posted by The Englishman at 11:51 PM | Comments (2) | TrackBack

September 3, 2007
Musto laugh
Oh dear, oh dear, oh dear. Musto, who manufacture a decent sort of outdoor clobber have fallen for the Daniella Westbrook Burberry moment. Four lovely models on a hillside dressed top to toe in nearly identical outfits - if that doesn't make you think "tossers" then you are a city banker who pays too much for your shooting. The only identically dressed people on a shoot are the staff, not soft-skinned smooth-shaven boy-band men pretending to be guests. On the rare and horrible occasion when a new jacket has to be bought it is traditionally put in the Labrador basket for a week to prevent you turning up like a new boy at school in a shiny uniform.
And anyone who pretends to go stalking without tieing their laces, maybe mummy wasn't there for him, is liable to be face first in a bog before long.

Posted by The Englishman at 12:39 PM | Comments (2) | TrackBack

We don't plough the fields and scatter the good seed...
How dairy herds yield the milk of human blindness | Melanie Reid - Times Online
Why did no one see this coming? We spend billions keeping Trident as a domestic insurance policy against global war, but we do nothing to protect a primary food source against the risk of global shortage. When that shortage comes, we will be defenceless. The farms are gone, sold largely to the monied classes as places to play at being squire. In 1995, the UK was 87 per cent self-sufficient in products that could be grown here. Now the figure is heading fast towards 60 per cent.
Scotsman.com News - Scotland - Q) Which costs more, a litre of petrol or milk? Clue: Food prices are rocketing

James Withers, deputy chief executive of the National Farmers' Union, said:

"Farm-gate prices need to rise, or we will see the same shortage for milk on beef, lamb and pork. We have a concern that the shelf price will be hiked without a share coming to farmers. There is enough money in the shelf price for farmers to be paid a fair price."

He added: "We will lose our processing infrastructure. Supply and demand doesn't work in food as it does in other industries. It is not a tap you can turn on or off. It takes generations to build up pedigrees in animals. If we lose them, supermarkets won't be able to turn the tap back on.

"It is a crisis. We are facing potential meltdown in the pigs and poultry sector. This is going to have a knock-on effect for the lamb and beef sectors,
I suppose you are going to want me to break out the plough from the back of the shed and actually start growing some food again aren't you?
Scrapping set-aside 'threatens farmland birds' - Telegraph
The recovery of England's farmland birds could be reversed if the Government scraps its set-aside scheme, Hilary Benn, the Environment Secretary, was warned by his advisers yesterday.
Natural England fears that there will be "major environmental impacts" if set-aside is reduced from eight per cent of all cropped land to zero, as European agriculture ministers intend this autumn because of a succession of poor harvests and rising demand for grain.
Phew, saved - I can leave the land fallow, it's for the birds (tm)...
Posted by The Englishman at 6:29 AM | Comments (0) | TrackBack

September 2, 2007
102nd use of Duct Tape

Bandaging a poorly paw....for other medicinal uses see here.
Posted by The Englishman at 7:08 PM | Comments (1) | TrackBack

September 1, 2007
More Gratuitous Nigella
The N factor - Times Online
.....Lawson has a dazzling range of conversational tone, flicking from imperious to sisterly, candid to bossily maternal: "Would you," she asks as I prepare to leave, "like another wee-wee before you go?" She has a lively and acute, teasing yet unconfrontational intelligence: the mind most men would think perfect in a wife. Her lascivious, spoon-sucking TV persona, lambasted in America as gastro-porn, seems not so much an act as a slight camping up of her animated, playful self. She squirms when I mention the finger-licking, says she never watches herself on TV, that her sex symbol status is over-wrought: "What is appealing to men is that mixture of love and mother, someone who will cook and care for you."
Although, in truth, most men are looking past her cupcakes down her cleavage. And unlike other women celebrities known for their voluptuous curves, who turn out in person to be just large breasts on stick torsos, Nigella is, as advertised, a properly big girl. This is a body born in the wrong age. Her bosom (reportedly 32G) and full bottom synched by a delicate waist, is made for basques, bustles and bodices. Although Nigella would loathe the formality and restraint since she bins, on principle, all black-tie invitations and doesn't even wear knickers. Really, never? "I don't need to because I always wear a long skirt," she says, adjusting her black jersey Wallis ankle-length frock....
Cold shower time....
Posted by The Englishman at 9:58 AM | Comments (0) | TrackBack

Why those in the know no longer read Iain Dale
Iain Dale has done his usual interesting monthly round up of his stats, all good stuff. I know from my own experience that essential daily reads like Iain's site get fewer visits from people like me. I read his site mainly through an RSS reader, as I know a lot of you do for this site. And I think it is the sites that appeal to the more web savvy and regular readers that suffer most from non-visiting readers if you want to count your visitors assiduously.
In fact the only way I know to ensure RSS readers actually click onto the site is to include some gratuitous Nigella for them....
Posted by The Englishman at 7:43 AM | Comments (1) | TrackBack

August 31, 2007
Diana and me
The regrettable legacy of Diana | Mick Hume: Notebook - Times Online
So, what did you do in Diana Week, daddy?
Embarrassed by how they got caught up in the public outpourings between her death and funeral, some now try to dismiss it as "the week we all went mad". Speak for yourself.

The thing I remember about the death of Diana, I learnt of first as a joke on the internet. Early on the Sunday morning before I had turned on a radio or TV I checked my email, oh you early adopter!, and was perplexed by this message::

"I see Princess Diana was on the radio last night,.... and the dashboard, steering wheel and right through the windscreen"
I knew then t'internet was going to change the world.
Posted by The Englishman at 7:18 AM | Comments (5) | TrackBack

August 26, 2007
Wood Hog Roast
Click for wall paper size
King's Arms. All Cannings Wiltshire - Monday Bank Holiday afternoon.
They are roasting a hog over an open wood fire, a special selection of guest beers will be on tap to be enjoyed in the garden, I'll be there, why don't you come along?
Posted by The Englishman at 7:42 AM | Comments (2) | TrackBack

August 25, 2007
Oh what a beautiful morning

Combine passing a Maize Field - Wiltshire - 9:00 am Sat 25 August 2007
There's a bright golden haze on the meadow,
There's a bright golden haze on the meadow,
The corn is as high as an elephant's eye,
An' it looks like its climbin' clear up to the sky.
Oh what a beautiful morning,
Oh what a beautiful day,...
And here is the field I took the picture from on my morning walk
Click for larger version
Posted by The Englishman at 6:09 PM | Comments (1) | TrackBack

August 13, 2007
After Summer come the Autumn and the resumption of the old Countryside Pursuits

Watch More Videos Uploaded by www.bebo.com/bendoverblair
Video uploaded to Youtube December 12, 2006 but The Times has just noticed it with much outrage...
(Youtube pulled it so here is the bebo copy!)
Posted by The Englishman at 6:43 AM | Comments (6) | TrackBack

August 12, 2007
Weekend Women
Via Theo Spark

How many can you name? - Answers below.
Mary Pickford, Lillian Gish, Gloria Swanson, Marlene Dietrich, Norma Shearer, Ruth Chatterton, Jean Harlow, Katharine Hepburn, Carole Lombard, Bette Davis, Greta Garbo, Barbara Stanwyck, Vivien Leigh, Greer Garson, Hedy Lamarr, Rita Hayworth, Gene Tierney, Olivia de Havilland, Ingrid Bergman, Joan Crawford, Ginger Rogers, Loretta Young, Deborah Kerr, Judy Garland, Anne Baxter, Lauren Bacall, Susan Hayward, Ava Gardner, Marilyn Monroe, Grace Kelly, Lana Turner, Elizabeth Taylor, Kim Novak, Audrey Hepburn, Dorothy Dandridge, Shirley MacLaine, Natalie Wood, Rita Moreno, Janet Leigh, Brigitte Bardot, Sophia Loren, Ann Margret, Julie Andrews, Raquel Welch, Tuesday Weld, Jane Fonda, Julie Christie, Faye Dunaway, Catherine Deneuve, Jacqueline Bisset, Candice Bergen, Isabella Rossellini, Diane Keaton, Goldie Hawn, Meryl Streep, Susan Sarandon, Jessica Lange, Michelle Pfeiffer, Sigourney Weaver, Kathleen Turner, Holly Hunter, Jodie Foster, Angela Bassett, Demi Moore, Sharon Stone, Meg Ryan, Julia Roberts, Salma Hayek, Sandra Bullock, Julianne Moore, Diane Lane, Nicole Kidman, Catherine Zeta-Jones, Angelina Jolie, Charlize Theron, Reese Witherspoon, Halle Berry

And the more cultured may also enjoy this from the same genius:
Posted by The Englishman at 7:15 AM | Comments (0) | TrackBack

Shooting Times
Top guns quit in disgust at City party 'slaughter' - Times Online

SOME of Britain's highest profile game-shooting enthusiasts are turning their back on the sport in disgust at the "mass slaughter" of birds, often by parties of City traders paying thousands of pounds a day.
Shooting needs to get its house in order - only yesterday an old boy in the pub who has shot all his life was explaining to me why he hadn't taken up a "gun" (share of a shoot) this year - the mass slaughter of ducks in his case with them not having a sporting chance. And if shooting is losing its core supporters then the antis will have an easy job.
Posted by The Englishman at 6:52 AM | Comments (0) | TrackBack

July 25, 2007
Kennet Council to be Axed
Single council plan to go ahead
Four district councils (Kennet District Council | West Wiltshire, North Wiltshire and Salisbury) and the county council are to be axed and a new single super-council will govern Wiltshire, it has been decided.
It is claimed the change could save taxpayers £15m each year by 2012.

Reorganisation, and constant modernisation, the hallmark of management consultant led nulabour balls-ups. Anyone want to bet that the services get better and my tax bill go down?Thought not.
Posted by The Englishman at 3:24 PM | Comments (1) | TrackBack

July 20, 2007
The Rain
The Devil's Kitchen notes:
The rain in Spain falls mainly on the plain.
Pretty boy that the Devil is I prefer Audrey - even if she is voiced by Marni Nixon.
And it is tipping it down here, the pigs are lining up two by two and it is going to be wet and muddy driving back from the pub tonight....
Posted by The Englishman at 1:00 PM | Comments (0) | TrackBack

July 16, 2007
Swear Bloggers - eat your hearts out
Top ten result - fuck off - Google Search
Who would have thought this mild mannered corner of the the net would feature so highly. And I didn't even mention Snook -v- Mannion [1982] which Is the only case law I can remember, especially when pissed.
Posted by The Englishman at 1:33 PM | Comments (2) | TrackBack

July 7, 2007
Chelsea Tractor
WEATHER PICTURES (updated): Mud at the Royal Show and floods in Lincs - 04/07/2007 - FarmersWeekly
The weather also led to the closure of the Royal Show a day earlier than usual.
Low profile alloy wheels and £40,000 of off road vehicle can't pull the top off a rice pudding - deep joy for the real as opposed to the Chelsea tractor driver. If it was mine I would have torched it and walked home rather than admit the shame.
Posted by The Englishman at 10:04 AM | Comments (4) | TrackBack

June 30, 2007
Rubbing my woody beats plastic pleasure
Mr FM was trying to tempt me to the joys of a plastic rod yesterday, great fun, and a real buzz but, but they aren't the real thing...
To redeem myself I had to get my woody (Marlin 1894c) out on to the table for a proper polish. I'm annoyed because I have used Rusty's ttakedown instructions before but I had missed his fix for the "Marlin Jam", which I occasionally suffer from. If only I had read it when I first got the gun.
I applied the small file to the offending edge and, while I haven't test fired it since the action feels a lot smoother - I hope I caught it before it got too bad....
Fixing the dreaded "Marlin Jam"
By Rusty Marlin
How the Action Normally Works:
As the lever is cycled, it slightly lifts the cartridge carrier which allows one shell to come onto the carrier. And the carrier blocks the other shells so they stay in the magazine tube.
The Problem
The "Marlin Jam" as it is affectionately known is caused by an inherent design/manufacturing flaw of the Marlin lever. The lever has a snail shaped cam surface that goes around the pivot screw. Every time the lever is cycled the carrier bounces on the forward edge of the cam. The forward most edge of this cam is left sharp at the factory (the flaw).
After many thousands of cycles, the sharp edge cuts into the carrier enought so that the timing is slightly changed. At first, you will feel a slight "hitch" when cycling, then the timing will get worse; the carrier nose gets lower in relation to the magazine tube opening so that two shells are allowed to exit the magazine. The first shell comes in on top of the carrier as normal, and the second shell slips past the carrier nose and gets trapped between the top of the carrier and the magazine opening in the frame.
Marlin calls this "letting in two" because rather than letting in one cartridge at a time, the carrier allows two to slip by......
Posted by The Englishman at 7:37 AM | Comments (1) | TrackBack

June 22, 2007
Chilli Cook Off - Sat 23rd June

Get those BBQs warmed up - I'll be down the pub cooking Pork Abodabo - See you there.
Posted by The Englishman at 4:21 PM | Comments (2) | TrackBack

June 20, 2007
Not Hunting
A local farmer challenged a couple of horseriders who were riding were they shouldn't on his farm, (Defra rules outlaw horse riding on field margins) and finished his traditional "Getorf moi Land" with "What's the bloody point of riding anyway if you aren't hunting?"
The prissy reply came back that they enjoyed the fresh air and exercise.
"Well if you want fresh air and exercise why don't you go home and bugger yourselves with a pair of bellows?"
Posted by The Englishman at 6:22 AM | Comments (2) | TrackBack

June 15, 2007
Problem Council House Neighbours
Council tax re-valuers want to charge us more if we live in a nice area. That ought to mean discounts for those of us who live in rough areas.


We have a huge council house in our street. The extended family is run by a grumpy old woman with a pack of fierce dogs.
Her car isn't taxed or insured, and doesn't even have a number plate, but the police still do not do anything.
Her bad tempered old man is famous for upsetting foreigners with racist comments.
A local shopkeeper blames him for ordering the murder of his son's girlfriend but nothing has been proved yet.
All their kids have broken marriages except the youngest, who everyone thought was gay.
Two grandsons are meant to be in the Army but are always seen out in nightclubs.
The family's odd antics are always in the papers.
They are out of control.

Who'd want to live near Windsor Castle?
Posted by The Englishman at 9:45 AM | Comments (4) | TrackBack

June 4, 2007
Olympic Logo Competition - name the couple.
Theo Spark has a dirty mind, shall we call the couple Gordon and Polly?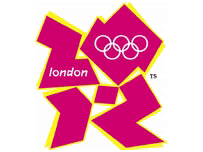 "The new emblem is dynamic, modern and flexible, reflecting a brand-savvy world where people, especially young people, no longer relate to static logos but respond to a dynamic brand that works with new technology and across traditional and new media networks," London 2012 organizers said in a statement. Others said it looked like Lisa Simpson giving head.
The £400,000 logo was designed by the international branding firm Wolff Olins... I wonder if the clothing brand Pornstar will sue for copying...
I look forward to many happy years of mocking.
Posted by The Englishman at 5:43 PM | Comments (1) | TrackBack

Ticking the Box
http://defendingtheblog.blogspot.com/ is running a blog award - lots of categories and choices, voting starts soon so sharpen your pencils, in the meantime you can nominate and discover new blogs to visit.
Posted by The Englishman at 7:28 AM | Comments (0) | TrackBack

May 26, 2007
An Englishman's Castle
Trouble on the home front | Uk News | News | Telegraph
Microchips in our rubbish bins, smart meters that pass on information about electricity and water use, energy performance certificates, and councils that use military equipment to check emissions from our roofs - all new threats to our privacy. Clive Aslet asks when did an Englishman's home stop being his castle?
Isn't it time that someone told a government composed substantially of Scots about the true nature of an Englishman's home? It is supposed to be his castle. A retreat from the cares of the world, where - in the manner of Wemmick in David Copperfield - the returning householder can pull up the drawbridge, fire off a cannon and grow cucumbers. Inviolability is the principle - that, and a high yielding, tax-free investment to help in old age.
In recent months, the long noses of government ministers and town hall bureaucrats have been pressing ever harder against the portcullis. Enough is enough....
Posted by The Englishman at 7:29 AM | Comments (0) | TrackBack

May 17, 2007
One's Seed Supply

Prince Charles Looked Natty At Official Opening (from The Wiltshire Gazette and Herald)
At a reception to thank the trust supporters who donated hundreds of thousands of pounds to help the purchase, the Prince joked that today was his lucky day.
"it reminded me that I found, when I was here last, I collected an enormous amount of seeds in the turn-up of my trousers, which I experimented with when I got home."
I hope Sir enjoyed them, as long as Harry didn't steal all the plants first...
Posted by The Englishman at 12:31 PM | Comments (0) | TrackBack

May 13, 2007
Snout in the Trough
Christopher Booker's notebook | Uk News | News | Telegraph
What seemed to escape the MPs was the astonishing degree to which capital spending on water is skewed by the need to comply with three EU water purification directives. On April 24, Lord Pearson of Rannoch pointed out in the Lords that, up to 1997, we had spent £48 billion on complying with the often absurdly over-the-top requirements of these directives (the companies had to spend over £3 billion, for instance, on "denitrification plants" to solve a problem that turned out not to exist).
Lord Pearson asked the minister how much more money had been largely wasted on these directives since 1997, and how much had been spent on the infrastructure needed to improve the efficiency of our water supply and sewerage systems. In a letter, Lord Rooker, as "Minister for Sustainable Farming and Food", has now given the answer. Spending to comply with the directives now totals £65 billion. Only 」14 billion has been left for infrastructure. It is hardly surprising we still have hosepipe bans, despite our ever-soaring water bills. But we cannot expect our MPs to notice the embarrassing reason for this.
EU pushing pointless uneconomic green measures what's new? But please let us have no complaints, I'm half way through my grant application to concrete my farmyard and put gutters on my barn and dig out some dry ditches - there is money to be had.....

Defra, UK; Farming - Water - Catchment Sensitive Farming - Capital Grants Scheme
From April 2007 Defra are funding a £5 million Capital Grants Scheme to support land managers in priority catchments in England, which will provide a range of opportunities to install facilities that will benefit water quality by reducing diffuse pollution.
Posted by The Englishman at 6:08 AM | Comments (0) | TrackBack

May 11, 2007
Turn Offs
May 11, 2007 6:21 AM
Here, in no specific order, are the words/opening scenes which cause me to change TV channels really quickly: ..

Iain Dale's Diary: Top Ten Things Which Make Me Change Channel
Friday, May 11, 2007 8:18 PM
Top Ten Things Which Make Me Change Channel
Iain doesn't credit Kim, gun toting Texans not being his style maybe, must just be a general meme floating around the ether....
I suppose it is too late to do my top ten turn offs now.
1) This is the BBC News...
2) Surgeons show us...
3) Tonight's football..
4) We are joined on the sofa by diet expert....
5) Russell Brand...
6) An expert from the University of London
7) Britt Eckland stays clothed in this rare...
8) Bon Jour
9) From Brussels..
10) One of the newest British Artists...
Posted by The Englishman at 9:45 PM | Comments (2) | TrackBack

May 7, 2007
Sometimes It's Peaceful: Nettle soup
Whip me, whip me! - Sorry; Nettle Soup, bottle of Oz Shiraz and some fresh home made bread, flour from local farms ground at Wessex Mills, sheer heaven!
Posted by The Englishman at 3:11 PM | Comments (1) | TrackBack

May 5, 2007
Weekend Cat Blogging
The Remittance Man: Live Cat Blogging - cute little African cats playing in the sandpit. He is getting the idea, as I have previously shown my Wiltshire cat likes to play rough with its toys...
Posted by The Englishman at 3:04 PM | Comments (0) | TrackBack

May 3, 2007
What a difference an E makes (Pt2)
Tim Montgomery will be sentenced after pleading guilty to charges of fraud and money-laundering as part of a $5m scam made me wake up with a start this morning, "there goes Conservativehome" I thought.
But please note it is not Tim Montgomerie but Tim Montgomery . I bet the old Field Marshall is spinning in his grave as the family name is traduced.
I really must get out more and discover the world beyond blogs...
Posted by The Englishman at 6:56 AM | Comments (0) | TrackBack

April 22, 2007
My Home isn't my Castle
Christopher Booker's notebook | Uk News | News | Telegraph reports on
a pamphlet published today by the Centre for Policy Studies entitled Crossing the Threshold: 266 ways in which the state can enter your home.
The author, Harry Snook, a barrister, has identified the recent explosion in the powers given to officials, with or without a warrant, to make a mockery of that old boast that "an Englishman's home is his castle", by invading our homes and businesses. In the 1970s, 31 such powers were created, 62 in the 1980s, 67 in the 1990s.
..Useful though this pamphlet may be, its message will hardly come as a surprise. It highlights one aspect of a familiar feature of our time, reported here for many years. This is the unprecedented increase in the powers of the state over its citizens, giving officials ever more right to behave high-handedly and arbitrarily towards the public, which many have been only too quick to exercise.
But this is one aspect of a wider revolution, whereby the powers of government, at every level, have shifted from elected politicians to anonymous armies of officialdom, who not only enforce the law but make it in the first place. From Brussels, down through Whitehall, to our town halls (not to mention the proliferating government agencies), we are ruled by officials answerable, in effect, to no one but themselves and the shadowy system they serve.
We are but serfs, our homes and families held at the whim of our masters, until the Glorious Day.
Posted by The Englishman at 7:00 AM | Comments (2) | TrackBack

April 7, 2007
Happy Birthday
The Internet's symbolic birth date: publication of RFC 1
RFC 1, entitled "Host Software", was written by Steve Crocker of the University of California, Los Angeles (UCLA), and published on April 7, 1969
And Happy Birthday to Mrs Englishman, my lovely child bride.
Posted by The Englishman at 6:54 AM | Comments (1) | TrackBack

April 6, 2007
Emma Watson Photo Search Results
Apologies to the hundreds of visitors from Live Search Images: Emma Watson - this isn't Emma Watson (or even the Emma B I thought it was).
I'm not sure why the search engine thinks it is, but now you are here please feel free to wander about and pick up some tit bits.
Posted by The Englishman at 10:32 AM | Comments (18) | TrackBack

Quick Iain Dale Quiz
bloggerheads... iain dale not a blogger
My mistake - what is Iain Dale then?
Posted by The Englishman at 7:47 AM | Comments (2) | TrackBack

March 31, 2007
Gardening With W W Greener
(First posted in Jan 07)
With spring in the air it is time to think about bringing on those delicate plants from the greenhouse ready to be planted out later. The garden here doesn't have a cold frame, but I do have an old glass lidded freezer.
A quick undercoat so it is ready to be camouflaged, trying to prevent it being an eyesore.
But how to make the drainage holes it needs? Only one answer isn't there. Take it outside and stand it up and bring out with the Greener 12 Bore...
All going well until I had a visitor who seemed to be taking a close interest in what I was doing...
UPDATE: The cold frame is now installed in the wood.
And the plants planted..
I wonder if Geoff has any seedlings I could have.....
Posted by The Englishman at 3:35 PM | Comments (2) | TrackBack

March 10, 2007
Contemplate a tangled bank,
Contemplate a tangled bank,
clothed with many plants of many kinds,
with birds singing on the bushes,
with various insects flitting about,
and
with worms crawling through the damp
earth:
these elaborately constructed forms
have all been produced by laws
acting around us.
Thus, the war of nature,
from famine and death,
the production of higher animals
directly follows.
There is grandeur in this view of life:
whilst the planet has gone
cycling on according to
the fixed law of gravity,
from so simple a beginning
endless forms most beautiful and
most wonderful have been
and are being
evolved.
-Charles Darwin,
The Origin of Species
(1859)
(The inscription on the brass plate in the photo - the view is out of my office window at home.)
Posted by The Englishman at 12:29 PM | Comments (1) | TrackBack

February 14, 2007
As I face the final curtain..
The Devil's Kitchen: The end?
The Kitchen may have to go into retirement...

He embellishes his note with some poetry, I was surprised he didn't bastardise The Doors Lyrics...
I note he managed two more posts after this, so hopefully it is a bit of an Old Blue Eye's Retirement Tour, much promised but never delivered on. All together now: "And now the end is near...."

Posted by The Englishman at 6:36 AM | Comments (0) | TrackBack

February 11, 2007
Who wants to ba a Millionaire - I do!
I have blogged before about the unreliableness of visitor numbers to websites (trust me I made a lot of money from them back in the boom years). So it only has a close approximation to the truth, in fact think of it as a Gordon Brownesque estimate, but the odometer to the right is about to click up a million - probably early Monday. If you are the lucky punter who captures the magic moment, and emails me a screen shot then a big wet kissy prize is promised.
The fact that anyone bothers to visit, and even more amazingly return, is a constant source of wonder and solace to me. So I would like to thank you all, each and everyone of you.......
Posted by The Englishman at 7:59 AM | Comments (4) | TrackBack

February 8, 2007
Out my window this morning
Dawn's pink traces lighten the sky behind the bothy as the snow gently falls...

Posted by The Englishman at 7:29 AM | Comments (2) | TrackBack

January 29, 2007
Matthew 21:12
Telegraph | News | Hymns replaced by Bono lyrics at church
A Church of England bishop is to preside at this country's first "U2-charist", an adapted Holy Communion service that uses the Irish supergroup's best-selling songs in place of hymns.

In what is more rock concert than Book of Common Prayer, a live band will belt out U2 classics such as Mysterious Ways and Beautiful Day as worshippers sing along with the lyrics, which will appear on screens. The atmosphere will be further enhanced by a sophisticated lighting system that will pulse with the beat, and striking visual images of poverty and drought.
Despite his rock star antics, including swearing on live television, Bono is regarded as a Christian icon by many who point to the spiritual content of his music.
I'm off to church today, black suit and tie job, and I promise that the at the first hint of a guitar or thought of that bloated plutocratic preacher I will be sorely tempted to treat them as the moneylenders in the temple were treated, with a size nine behind them.
Posted by The Englishman at 7:15 AM | Comments (4) | TrackBack

January 26, 2007
Tell Kennet where to stick their wind turbine
UPDATE on this story:
An Englishman's Castle: Kennet District Council throws our money to the wind again.
Kennet District Council is considering a proposal to install solar panels and a small wind turbine at the Browfort offices in order to generate renewable electricity for use on site.
The total cost of the investment in fitting photovoltaic solar panels is in the region of £100,000 and this will lead to the generation of about 18,000 kilowatts of electricity a year (sic).
The council wants residents' views on the matter.
The form to tell them your thoughts is online
Posted by The Englishman at 7:46 AM | Comments (3) | TrackBack

January 25, 2007
Kennet District Council PCN notice 09 - an unadvertised contravention?
A motorist is Marlborough was surprised to be given a parking fine despite having paid and displayed, parked within the lines etc. The reason, she had "no more than half a dozen" old parking tickets on her dashboard.
I am seeking further information:

*To:* paul.harris@kennet.gov.uk
*CC:* neil.heighway@kennet.gov.uk,
*Date:* Thu, 25 Jan 2007 09:05:16 -0000
Dear Sirs
I was surprised to note that a motorist in Marlborough has been issued with a PCN 09 - "Parked displaying multiple pay & display tickets where prohibited"- as you are aware this charge is only applied in some boroughs across the country and not nationally, and as it specifically say only
"where prohibited". I have failed to find any warnings that Kennet is applying it either on the notices, the leaflet introducing your scheme or on your website. Please could you indicate to me where the motorist's liability to this action is advertised.
Yours truly,
This email and responses will be made publicly available on the Internet.
UPDATE: An email reply within half an hour:
Whilst we do not normally comment on individual cases, I can confirm that a
PCN was issued in error for contravention 09.
On challenge the error was admitted and the PCN cancelled.
Action has been taken by the Council to ensure that the error cannot be
repeated.

Excellent news, and a bit different to local paper which says: "A Kennet spokeswoman said the council did not comment on individual cases but added that the display of multiple pay and display tickets was not permitted. "This is a nationally recognised offence under the recently introduced Decriminalised Parking Enforcement," she said."
Posted by The Englishman at 9:05 AM | Comments (0) | TrackBack

Unauthorised Access to Kennet District Council's Website
Kennet Council Parking Pages

Unauthorised Access
You have accessed this site in an unauthorised manner
All such attempts are monitored and investigated by the Council
Please do not use this method of access again
Oh get her! I really mustn't click that link again must I....
Posted by The Englishman at 9:04 AM | Comments (3) | TrackBack

January 24, 2007
Off to The Range
Fultons of Bisley have been Servicing one of my rifles, so off out now to go and pick it up, try it out and then an agreeable lunch - enjoy yourselves working for Mr Brown!
Posted by The Englishman at 6:34 AM | Comments (0) | TrackBack

January 17, 2007
Four Letters, ends in UNT and is female*
The Devil's Kitchen has unsurprisingly linked to a Times article about THAT word...

Here's an article after my own heart, in praise of a certain word.
From the hard 'c' to the sharp 't', it's a sensational word
Can you guess what it is yet?
Down here in Wiltshire we are one ahead of him - I live in a cup shaped hollow between two long outstretched limbs of hills, and it's name begins C*N.. Nearby there is the "Swallowhead" spring; in fact the whole Kennet district is alive to the word - (I often pronounce "Kennet", as in Kennet District Council without the second e...)
I reproduce part of a scholarly article below the fold - naughty language alert:
(And the answer to the headline - Aunt - what else could it be?)
Cunt: Etymology [matthewhunt.com]
Case Study: Topographical And Hydrographical Metaphors
We have seen how the Celtic 'cwm' was influenced by the feminine prefix 'cu', a topographical vagina metaphor comparing the shape and fertility of valleys and vaginas. Other water-related terms also have similarly vaginal connotations, such as 'cundy' ('underground water channel'), which is a hydrographical vaginal metaphor derived from 'cunnus'. Similarly, 'cuniculus', also from 'cunnus', means 'passageway', and was applied to Roman drainage systems. 'Konnos', the Greek for 'vagina', is derived from 'cunnus' and the Sanskrit 'cushi'/'kunthi', meaning 'ditch', as both vaginas and ditches are channels for water. The Spanish 'chocha' ('lagoon') is another vaginal metaphor. The Russian 'kunka' describes two hands cupped together carrying water. 'Cut', a further term meaning 'water channel', is a recognised euphemism for 'cunt', though is not etymologically related to it.
The vaginal water channel allusion is replicated by the River Kennet in Wiltshire, as Kennet was originally Cunnit: "At Silbury Hill [the river] joins the Swallowhead or true fountain of the Kennet, which the country people call by the old name of Cunnit and it is not a little famous amongst them" (William Stukeley, 1743). Adjacent to the river is the Roman settlement Cunetio, also spelt Cunetione, Cunetzone, Cunetzione, and Cunetiu (though now known as Mildenhall). "The name ['Cunetio'] must be left unresolved", insist ALF Rivet and Colin Smith (1979), though its origin, like Kennet's, is the Celtic 'kuno'.
The rivers Kent (formerly Kenet) and Cynwyd share Kennet's etymology, and, as Michael Dames explains, Kennet's link to 'cunt' is readily apparent: "we may yet rediscover the Kennet as Cunnit, and the Swallowhead as Cunt. The name of that orifice is carried downstream in the name of the river. Cunnit is Cunnt with an extra i. As late as 1740, the peasants of the district had not abandoned the name [...] The antiquity of the form is clearly shown by the Roman riverside settlement called Cunetio - their principal town in the entire Kennet valley" (1976).
Posted by The Englishman at 4:57 PM | Comments (1) | TrackBack

January 16, 2007
Handbags - Call that a fight?
Bloggerheads (UK) - Guido Fawkes (aka Paul Staines) : The Plonker has been stirring up the three dozen people who take blogs seriously. On one side we have invocations of the blogger code of honour, "when I used the Usenet and every one knew how to double declutch", it's just not on and anyhow how can you afford to run a blog on a free service if you aren't in the pay of someone; on the other side you have someone who thinks it all stinks and can afford the time to say so, and have a lot of fun doing so.
You can guess whose attitude I prefer.
Remind me do people still argue over the correct etiquette for CB radios...

Posted by The Englishman at 6:41 PM | Comments (7) | TrackBack

January 8, 2007
An invite to come Not Hunting
Tomorrow morning yet again we are Not Hunting at The Castle - if you want to come along to the meet for a warming drink and to wish the hounds good luck in chasing the old smelly sock then it's 11:00 at my place.
See you there.
Posted by The Englishman at 8:20 PM | Comments (1) | TrackBack

How do you bone leather?
An Englishman's Castle: Boning question - 2
I work as a butler in a large country house and I would like to learn the art of 'boning' leather boots. Do you know where or how I can go about doing this?
Can anyone help this reader out - I just use this old deer bone, or an old toothbrush handle, to rub the polish into the leather to get a very high gloss finish. Is this the same as "spooning" a pair of boots?
Your help as always would be welcome.
Posted by The Englishman at 7:58 PM | Comments (5) | TrackBack

January 2, 2007
Something for the weekend Sir?
Warning to walkers after dog owner menaced by wild boar - Newspaper Edition - Times Online
DARTMOOR Walkers have been told to beware of wild boar after a dog owner was menaced by an escaped animal.
Farmers around Buckland Monachorum, near Tavistock, Devon, believe that a herd of around 30 boar is living on the western edge of the moor.
A number of local people have spotted the animals, which are thought to be breeding after escaping or being released from farms.
The animals have upset many nature lovers by rooting up land on the open moor and making it unusable for the resident sheep and ponies.
The first boar were spotted in the area just hours after 100 of them were freed by animal rights extremists...
Oh, I'm going down to a farm there next weekend for a lunch and a wander round, what should I pack?
Posted by The Englishman at 7:05 AM | Comments (7) | TrackBack

December 28, 2006
Today at the Castle

S&H giving the W W Greener GP a workout at some clays - thanks to Mr FM for the help in organising it.
Posted by The Englishman at 9:13 PM | Comments (1) | TrackBack

December 26, 2006
Enjoy the Countryside today
Tuesday 26th December
11.00 am unless stated otherwise
250 Hunts in the country
18,000 days when they go out each season
250,000 supporters expected to turn out today
13,987 foxes caught last season
£4.5 million raised each year by events organised by hunts
Posted by The Englishman at 6:48 AM | Comments (1) | TrackBack

December 25, 2006
Sloegasm time
Sloe Gin and Champagne 50:50 - it is about time to start pouring a few out and digging out the James Brown records - get Granny to strut out "I Feel Good" in memory.
Posted by The Englishman at 10:11 AM | Comments (2) | TrackBack

Happy Christmas

The half eaten carrot and nearly finished glassof Sherry can mean only one thing - Santa's been!
Happy Christmas one and all!
Posted by The Englishman at 6:08 AM | Comments (2) | TrackBack

December 24, 2006
Mrs Beeton's Mincemeat Receipt
I forgot to remind you earlier to use this receipt (recipe) - you will never want to taste commercial mincemeat again:
Mrs Beeton's Mincemeat
2lbs raisins
3lbs currants
1 1/2lbs lean beef
3lbs beef suet
2lbs moist sugar
2oz citron
2oz candied lemon peel
2oz candied orange peel
1 small nutmeg
1 pottle of apples [a pottle is 4lbs]
the rind of two lemons, the juice of one
½ pint brandy
Stone and cut the raisins once or twice across, but do not chop them; wash, dry and pick the currants free from stalks and grit, and mince the beef and suet, taking care the latter is chopped very fine; slice the citron and candied peel, grate the nutmeg, and pare, core and mince the apples; mince the lemon peel, strain the juice and when all the ingredients are thus prepared, mix them well together, adding the brandy when the other things are well blended; press the whole into a jar, carefully exclude the air, and the mincemeat will be ready for use in a fortnight.

Posted by The Englishman at 6:50 AM | Comments (3) | TrackBack

December 22, 2006
Politically Correct Holiday Greetings
An Englishman's Castle: *Politically Correct Holiday Greetings*
December 13, 2003
*Politically Correct Holiday Greetings*

Please accept with no obligation, implied or implicit my best wishes for
an environmentally conscious, socially responsible, low stress,
non-addictive, gender neutral celebration of the winter solstice
holiday, practised within the most enjoyable traditions of the religious
persuasion or secular practices of your choice, with respect for the
religious/secular persuasions and/or traditions of others, or their
choice not to practice religious or secular traditions at all;"
PLUS
"a fiscally successful, personally fulfilling, and medically
uncomplicated recognition of the onset of the generally accepted
calendar year, but not without due respect for the calendars of choice
of other cultures, and without regard to the race, creed, colour, age,
physical ability, religious faith, choice of computer platform, or
sexual orientation of the wisher."

(Disclaimer: By accepting this greeting, you are accepting these terms.
This greeting is subject to clarification or withdrawal. It is freely
transferable with no alteration to the original greeting. It implies no
promise by the wisher to actually implement any of the wishes for
her/himself or others, and is void where prohibited by law, and is
revocable at the sole discretion of the wisher. This wish is warranted
to perform as expected within the usual application of good tidings for
a period of one year, or until the issuance of a subsequent holiday
greeting, whichever comes first, and warranty is limited to replacement
of this wish or issuance of a new wish at the sole discretion of the
wisher who assumes no responsibility for any unintended emotional stress
these greetings may bring to those not caught up in the holiday spirit.)
(reposted by demand)
Posted by The Englishman at 7:03 AM | Comments (0) | TrackBack