June 23, 2013
Mandelafest
The Feral Beast: Auntie's bedside manner - Diary - People - The Independent
Nelson Mandela's spell in hospital has had the world on tenterhooks. But it has also left the BBC looking rather silly. For I can disclose that the corporation dispatched no fewer than 40 journalists to hang around outside his hospital, most of whom have now come home.
"In response to the emergency hospitalisation, we sent an additional team of approximately 40 people from domestic news, including technical staff, to reinforce our South Africa bureau. The vast majority have now returned to the UK." With a suitably vast bill to the licence-fee payer!
40!
Posted by The Englishman at 7:34 AM | Comments (0) | TrackBack

February 25, 2013
Crowd Scene
Oscars protest by visual effects workers over Life of Pi | Film | guardian.co.uk
Several hundred people reportedly congregated outside the Dolby theatre in Los Angeles .....
A protest by visual effects artists; that will be three people digitally copied to become a crowd, won't it?
Posted by The Englishman at 6:33 AM | Comments (7) | TrackBack

October 18, 2012
"The past is a foreign country: they do things differently there
Elvis meets Priscilla Beaulieu : Elvis Presley Biography : Official Elvis Presley Fan Club
Priscilla Beaulieu Presley (born Priscilla Ann Wagner on May 24, 1945, in Brooklyn, New York) is an American model, author and actress and the only wife of Elvis Presley.
Priscilla was 14 years old when she met Elvis in Wiesbaden.
In Germany, Priscilla would hang out at the Eagles Club, a place for eating and entertainment. According to Priscilla, she'd often just listen to the juke box and write letters to her friends. One day, a handsome man looking somewhere in his mid twenties approached Priscilla. His name was Currie Grant. He asked Priscilla, 'How'd you like to meet Elvis Presley? My wife and I are good friends of his'.
Of course Priscilla agreed, and the night she was to meet Elvis, she wore a white and navy sailor dress.
Elvis lived off base in Bad Nauheim. On the evening of Sunday, September 13, 1959, Currie, his wife, and Priscilla drove for forty minutes to get to Elvis' house. Out of nervousness, Priscilla didn't speak much.
When she finally arrived, entered the house, and met Elvis, he'd taken a liking to her right away.
He even seemed to be trying to impress Priscilla with his songs he'd play her.
After the first night of meeting Elvis, Priscilla couldn't concentrate on school, but she told nobody that she'd met Elvis, because as she thought, 'Who'd believe that just last night I was at Elvis' house?'
Much has been made of the fact that Priscilla was only 14 when the pair was introduced, but the young girl was mature for her age, and Elvis was mindful of the implications of the situation.
Priscilla was photographed by the press at the airport when Elvis left for America, and some of those photos ended up in Life magazine. Beyond this, there was surprisingly little publicity about their relationship.
After Elvis was discharged from the Army, his only contact with Priscilla Beaulieu was over the phone and by mail. Two months shy of her 15th birthday, the blue-eyed brunette with the turned-up nose remained in Germany when Elvis departed for the United States.....

And then there was The Killer....

Quick someone tell the tabloids!

Posted by The Englishman at 6:38 AM | Comments (1) | TrackBack

August 14, 2012
Going Under The Wire
Kangaroo escapes with help of fox and boar | World news | guardian.co.uk
German wildlife zoo staff search for kangaroo after animals from neighbouring woods dig holes under park fences
The kangaroos got out of their enclosure after a young fox snuck into the park and dug a hole next to the cage's fencing. Two of the three were then able to escape the park entirely through another hole dug by a wild boar under the exterior fence.
Try not whistling the Great Escape theme as you savour the story.....
Posted by The Englishman at 6:54 AM | Comments (0) | TrackBack

July 25, 2012
How Much Is A Priceless Painting Worth?
How much is it worth?
Like you I wouldn't want it above my fireplace, but tastes differ.
Part of the assemblage is a stuffed Bald Eagle - so it is illegal to sell or buy it. So it is truly worthless. You can't exchange it for a bent penny. But some lucky people have just inherited it.
But apparently Bob the Painter is considered famous so the IRS appraised its value at $65M.

The federal government forbids the owner of Canyon to sell it, and forbids anyone to buy it. But the tax for inheriting it? Plus a penalty for daring to declare it worthless? $29,200,000.
Posted by The Englishman at 6:58 AM | Comments (0) | TrackBack

July 4, 2012
50 Reasons To Celebrate Today
An Englishman's Castle: 50 Reasons to Love America
Posted by The Englishman at 6:33 AM | Comments (1) | TrackBack

May 16, 2012
Wikileaks The Hangman's Helper - The Story The Guardian Hasn't Covered.
WikiLeaks cable 'may have led Tehran to hang kick-boxer for scientist's murder' | The Times
An Iranian who was hanged yesterday for allegedly murdering a nuclear scientist on behalf of Israel might have lost his life because of a confidential US Embassy cable that was published by WikiLeaks, analysts said yesterday.
Majid Jamali Fashi, 24, was arrested one month after the unauthorised publication of a cable from the embassy, in Azerbaijan, which described one of its sources as an Iranian martial arts expert. Mr Fashi had visited Azerbaijan the previous month for a kick-boxing tournament.
The leak "could have raised Iranian suspicions" about Mr Fashi, Scott Lucas, a Birmingham University professor and an authority on Iran, told The Times. "Alternatively, it could have been used as a pretext against him; to set him up as a person who could take the fall for the assassination."
Ali Ansari, head of the Institute for Iranian Studies at the University of St Andrews, said: "I have always considered the release of the WikiLeaks files, without consideration for those consciously or unconsciously named in them, to be grotesquely irresponsible."
Strange, I couldn't find anything about this story on Wikileaks biggest fan site The Guardian....
guardian.co.uk | Search | Majid Jamali Fashi wikileaks

You searched for 'Majid Jamali Fashi wikileaks'
0 results
Posted by The Englishman at 6:38 AM | Comments (1) | TrackBack

April 5, 2012
Proof That Some Transported Criminals Carried The Stupid Gene
Australia and New Zealand could adopt single currency - Telegraph
The productivity commissions of the two nations indicated a shared Trans-Tasman currency could reduce business costs but pointed to Europe as an example of possible downsides.
I think that may be an understatement and as we say out here in the bush the productivity commissions seem to be a few wanks short of an orgasm.
Posted by The Englishman at 6:46 AM | Comments (0) | TrackBack

March 15, 2012
Indian Progress, Private vs Public
Calls of nature come second to calls on the mobile | The Times
Optimists point to the extraordinary increase in mobile phone ownership as evidence of development. Ten years ago fewer than 4 per cent of rural households had a phone — today the figure is 54 per cent.
But the census has shown that just 10 per cent more households in India have a private toilet than in 2001. Access to treated drinking water is also limited to just a third of homes and 17 per cent still need to fetch water from more than half a kilometre away.
Two thirds of Indian households still use firewood, cow-dung, crop waste or coal to cook on — a statistic that helps to explain the scale of both health and environmental problems in India.
The fact that more households now have access to a phone than a toilet has provoked a debate on whether public policy or private consumption is responsible for skewed priorities.
I would also guess that phones are supplied by private companies whereas water and sewerage systems and electricity supplies are a responsibility of government departments. No wonder they lag behind.
Posted by The Englishman at 7:24 AM | Comments (0) | TrackBack

February 7, 2012
Scotland Suffering From Trade
Hundreds of millions 'leaking out' of Scotland - Politics - Scotsman.com
HUNDREDS of millions of pounds are "leaking out" of the Scottish economy, with contracts for major building and infrastructure projects being handed to firms outside Scotland, a new report has claimed.
The stark warning is made today in the first report from the Jimmy Reid Foundation – a think-tank launched in memory of the former trade union leader.
The report – Using Our Buying Power to Benefit Scotland – by leading economists Jim and Margaret Cuthbert, said that "too much" of the £9 billion spent each year on procurement projects was allowed to leave the Scottish economy, with a "harmful" effect on jobs and business north of the Border.
I wonder what that other Scottish economist Adam Smith would have said about it. Dr Madsen Pirie probably has an idea...
Posted by The Englishman at 6:40 AM | Comments (0) | TrackBack

February 3, 2012
European & Socialist Reject
Suzanne Goldenberg - @suzyji
Guardian's US Environment Correspondent, reports:
Because bike paths are European & socialist MT @thehill GOP rejects bike paths, sidewalks in $260B transport bill
The linked article says:


GOP rejects Dem push for bike paths, sidewalks in $260B transportation bill - The Hill's Transportation Report

Republicans on the committee argued that the money should not be used on so-called "transportation enhancements." They said they were not against enhancement projects, but they preferred to leave decisions about them to local communities.

"That's for community to decide, not for our federal government to sit up here in Washington and decide," Rep. Bill Shuster (R-Pa.) said. "Not everybody uses a bike path. This is fundamental to the reforms that we are trying to include in this bill."
Now the fact that bike paths are nasty European socialist innovations might be a factor but that isn't what her source says.
Posted by The Englishman at 6:30 AM | Comments (0) | TrackBack

December 19, 2011
De mortuis nihil nisi bonum - Nah!
Kim Jong-il, North Korean leader, dies | World news | guardian.co.uk
Ding Dong Merrily On High!

Posted by The Englishman at 7:08 AM | Comments (0) | TrackBack

December 8, 2011
How much did he pay for the seat?
Rod Blagojevich sentenced to 14 years over attempted sale of Obama's senate seat - Telegraph
In a tearful plea for mercy before a Chicago court, Blagojevich said he had made "terrible mistakes" but insisted he did not know he was breaking the law when he sought $1.5m in bribes.
...The twice-elected Democrat, who came to power on a promise to sweep corruption from his state's politics, is the second consecutive Illinois governor to be sentenced to prison and the fourth to be jailed in the last 40 years.
Thank goodness that nice Mr Obama was unsullied by the sleaze of Chigago politics as he made his saintly ascension.
Posted by The Englishman at 6:11 AM | Comments (1) | TrackBack

October 30, 2011
Questions We Know The Answer To
BBC News - Q&A: What do you do with a captured pirate?
No - Apparently that isn't what you do these days....
Posted by The Englishman at 7:22 AM | Comments (1) | TrackBack

October 26, 2011
Olympics Want To Pwn Your Garden
Gardeners object to advice on what to plant for Olympics - Telegraph
People living along the route of the Olympic cycle road race have objected to being "advised" how to plant their gardens to fit in with the 2012 Games colours and logos
The emails sent to residents' associations told them that LOCOG has "tight control over how the Games will look".
Home owners and businesses along the Olympic cycle road race route, which passes through Surrey, are being advised how to ensure the petunias, roses and other flowers in their front gardens match the colours of the games.
I wish I had a roadside garden....
Posted by The Englishman at 7:13 AM | Comments (1) | TrackBack

October 25, 2011
#OWS - Beating To An Ugly Drum
n 1: Monday Night Urgent Occupy Wall Street Message
Friends, mediation with the drummers has been called off. It has gone on for more than 2 weeks and it has reached a dead end. The drummers formed a working group called Pulse and agreed to 2 hrs/day at times during the mediation, and more recently that changed to 4 hrs/day. It's my feeling that we may have a fighting chance with the community board if we could indeed limit drumming and loud instrumentation to 12-2 PM and 4-6 PM, however that isn't what's happening.... there is one individual who is NOT a drummer but who claims to speak for the drummers who has been a deeply disruptive force, attacking the drumming rep during the GA and derailing his proposal, and disrupting the community board meeting, as well as the OWS community relations meeting. She has also created strife and divisions within the POC caucus, calling many members who are not 'on her side' "Uncle Tom", "the 1%", "Barbie" "not Palestinian enough" "Wall Street politicians" "not black enough" "sell-outs", etc. People have been documenting her disruptions, and her campaign of misinformation, and instigations. She also has a documented history online of defamatory, divisive and disruptive behavior ...
At this point we have lost the support of allies in the Community Board and the state senator and city electeds who have been fighting the city to stave off our eviction, get us toilets, etc. On Tuesday there is a Community Board vote, which will be packed with media cameras and community members with real grievances. We have sadly demonstrated to them that we are unable to collectively 1) keep our space and surrounding areas clean and sanitary, 2) keep the park safe, 3) deal with internal conflict and enforce the Good Neighbor Policy that was passed by the General Assembly.
In the meantime, there are other drummers who refuse to acknowledge OWS or the GA as a body they are interested in, and these drummers show up on site when they fell like it and drum when they feel like it. Over the weekend, it was for 10 or 11 hours straight, until late night...
We're in serious need of bodies here. The drumming will happen daily from 12-2 and 4-6pm, that's OK. But that means that we need folks in these shifts:
2-4 PM: people here to make sure drumming doesn't start
5:45–8 PM: ppl here to make sure drumming stops at 6 PM sharp and doesn't start again
8–10 PM: ppl here to make sure drumming doesn't start
And how do they intend to to do that? In the end it will come down to force - "bodies". Amazingly how quickly the bunch of free wheeling individuals have set up a ruling party, an intelligence service "documenting" the disruptive elements and a people's militia. They claim to be the 99%, as popular as Stalin in an election, so crushing dissent is justified.
If only I had a Lambeg Drum I would be down there beating the fuck out of it 24/7 shouting "No Surrender" and seeing how they like it.
Posted by The Englishman at 7:13 AM | Comments (0) | TrackBack

Pope Believes In Omnipotent Omnipresence
Vatican joins calls for crackdown on financial markets | Business | The Guardian
Vatican thinktank wants global authority to police markets...The pamphlet claims that in combination with a "central world bank", such an authority would help restore "the primacy of the spiritual and of ethics"...The pope, it adds, "himself expressed the need to create a world political authority". The document also picks up on the pope's denunciation of a new "technocracy"
It also reveals that the Pope may actually also be Catholic.
Posted by The Englishman at 6:50 AM | Comments (0) | TrackBack

October 20, 2011
Gadaffi Dead?
Will Tony send flowers?

Posted by The Englishman at 1:31 PM | Comments (2) | TrackBack

October 15, 2011
Olympic Laws Own You
Government to prohibit human body advertising during events at the Olympics
The Department of Culture, Media and Sport (DCMS) said it had made changes to the draft London Olympic Games and Paralympic Games (Advertising and Trading) Regulations after some respondents to its consultation on the proposed new laws said the wording had failed to account for the possibility that athletes or spectators could display adverts on their body.
Under the London Olympic Games and Paralympic Games Act the Government is legally obliged to create new regulations on advertising and street trading "in the vicinity of London Olympic events".
So much for walking through parts of London with that Nike tattoo, or wearing your favourite beer branded T-shirt. Your body belongs to the State to do with at it wills.
Posted by The Englishman at 7:04 AM | Comments (1) | TrackBack

October 14, 2011
Friday Night is Music Night (Probably The Best Stadium Song Ever Edition)
Posted by The Englishman at 4:45 PM | Comments (0) | TrackBack

September 13, 2011
Google Censors Or SEO Failure
BBC News - Disappearing tycoon Souter blames Google
Transport tycoon Sir Brian Souter has accused Google of stopping links to his website http://www.briansouter.com/ appearing when people search for it.
The website tells the entrepreneur's life story, has a photo gallery and a section headed "Brian Souter Beliefs" listing recent controversies such as a £500,000 donation to the SNP and the campaign he led to retain Clause 28 banning schools from teaching children about homosexuality.
On 13 August the site "mysteriously disappeared" from results returned for a search on "Brian Souter"....

Yes a security officer at Derby University does rank higher, very odd, but at least getting everyone writing about your website might improve its rankings.
Posted by The Englishman at 6:28 AM | Comments (0) | TrackBack

September 11, 2011
We Remember Ten Years Ago
Posted by The Englishman at 7:00 AM | Comments (2) | TrackBack

August 31, 2011
Guess Who Didn't Get A Speeding Ticket In New Mexico
Simples, as the onlooking meerkat is probably saying.
Posted by The Englishman at 10:24 PM | Comments (0) | TrackBack

August 28, 2011
Obama's First Hurricane
As Climate Changes, Scientists See Irene as a Harbinger - NYTimes.com
The scale of Hurricane Irene, which could cause more extensive damage along the Eastern Seaboard than any storm in decades, is reviving an old question: are hurricanes getting worse because of human-induced climate change?
The short answer from scientists is that they are still trying to figure it out. But many of them do believe that hurricanes will get more intense as the planet warms, and they see large hurricanes like Irene as a harbinger.
The even shorter answer is "No".
Posted by The Englishman at 7:14 AM | Comments (1) | TrackBack

August 2, 2011
Polly Wrong On History
Britain must resist Tea Party thinking | Polly Toynbee | Comment is free | The Guardian
The founding fathers built a constitution of checks and balances believing reasonable men would agree; how could they foresee Sarah Palin, Michele Bachmann or Glenn Beck? To the British eye, America was always dangerously prone to waves of populism and McCarthyite panics. The country has reached a deadlock that may set it on a faster road to decline as absolute intransigence creates a constitution that no longer functions. Why bother with the great show of presidential elections when presidents are denied the power to match their pomp? The politics of miasma, where words matter more than facts and actions, lets the Tea Party demand the impossible – debt reduction with tax cuts, spending cuts without touching the gargantuan defence budget. Obama believed against all the evidence that his opponents would see reason. That's not who they are.
Oh yes, the Founding Fathers had only gone through a bloody revolution so they were wishy washy liberals who knew everyone would see sense if only they agreed with Polly.
Posted by The Englishman at 6:59 AM | Comments (3) | TrackBack

July 20, 2011
Apollo 11 - I Was Wrong
Apollo 11 - Wikipedia, the free encyclopedia
At 02:39 UTC on Monday July 21 (10:39pm EDT, Sunday July 20), 1969, Armstrong opened the hatch, and at 02:51 UTC began his descent to the lunar surface. The Remote Control Unit controls on his chest kept him from seeing his feet. Climbing down the nine-rung ladder, Armstrong pulled a D-ring to deploy the Modular Equipment Stowage Assembly (MESA) folded against Eagle's side and activate the TV camera, and at 02:56 UTC (10:56pm EDT) he set his left foot on the surface.
I went away to boarding school in 1969 and my first clear memory of the school was us being woken up in the dormitory and taken downstairs to the library to watch this live. I stood at the back in the corner by the Psmith books.
Coincidentally I was talking to an old friend who also went away to another boarding school in 1969 and has the same memory, though a different TV in another library.
Strangely we both went to school in September 1969.
Neither of us can explain our false memories, we don't think it was a later Apollo mission and don't remember doing a couple of induction days at the school at the end of the summer term before. There must be an explanation but whatever it is what we both would would have sworn as to what and when we witnessed was wrong.
Posted by The Englishman at 6:50 PM | Comments (2) | TrackBack

July 4, 2011
4th July - A Presidential Celebration
BBC News - Why London is getting a statue of Ronald Reagan
A statue of Ronald Reagan will be unveiled near the US embassy in London on Monday. How did this come about?
Inevitably, the effort to "preserve and promote" Reagan's legacy comes with a big injection of political spin. A quotation attributed to Lady Thatcher, "Ronald Reagan won the Cold War without firing a shot," is etched on to the Reagan statue's plinth.
The epitaph glosses over the pair's good fortune in arriving in power just as the rot inherent in the Soviet system had fatally weakened the whole structure of the society.
On the domestic front, both succeeded in reining in the unions but ultimately failed in the larger goal. The welfare state in America and Britain remains in place and politicians tamper with it at their peril ....
Enough of that mean spirit....
Posted by The Englishman at 7:14 AM | Comments (4) | TrackBack

Silvio's Bear Skin
Italian police break up bear-meat banquet laid on by Berlusconi allies | World news | The Guardian
Police have broken up a banquet of bear meat hosted by Silvio Berlusconi's powerful coalition partner in northern Italy after government ministers and animal rights groups described the event as scandalous.
Speaking at the event, Enzo Erminio Boso, a former League senator, said he suspected the raid had been arranged by members of Berlusconi's People of Liberty party who earlier demanded that League leader Umberto Bossi halt proceedings.

So it seems the headline could just as correctly been Berlusconi's Party Prevents Bear Banquet. But it seems the greasy slap head has to be villain of every Guardian story.
Posted by The Englishman at 7:04 AM | Comments (0) | TrackBack

June 24, 2011
Single Acts of Tyranny - Book Review

Single Acts of Tyranny
Stuart Fairney
I have just finished reading this enjoyable tale.
It is set in the present day but in a "what-if" world. One where the Confederacy and the North in the US are two countries. The North is over-taxed, over-regulated and over-governed, based on a country not too far away from here. The South is a libertarian dream of freedom (the slavery issue was resolved in the past).
With that background Stuart builds a not over complicated thriller, and inserts small amounts of libertarian preaching in a subtle way.
I liked the characters and kept turning the pages as I needed to know what happened next.
A book that is ideal for a train or plane journey.
Posted by The Englishman at 6:21 AM | Comments (0) | TrackBack

June 9, 2011
The Olympic Logo
Anoneumouse has come up with the logo, and included the torch!
I commend it to the house as the Olympic Logo to use.
UPDATE - Version Two
Posted by The Englishman at 6:57 AM | Comments (0) | TrackBack

June 8, 2011
How Many Holes Has Seb Coe Got?
London 2012 Olympics: golden torch revealed - Telegraph
The torch, which has 8,000 holes in its gold coloured aluminium frame, representing the runners who will transport the Olympic flame for 70 days around the UK and Ireland...
Now call me an old sceptic but if Seb Coe told me the sun rose in the east I would phone up Greenwich Observatory to check. Not that I don't trust the man but.
So the torch is 1 meter tall (ten times the width of his grasping hand). There are ten holes per side at the top - three sides thirty holes per row.
The holes are about 1 cm diameter, look at the finger tip.
100 rows at 30 per row makes 3000.
Maybe there are lots of extra holes at the bottom, or maybe he is counting the holes on the inside as well as the outside, but whatever I bet we paid more than $44.58 for a rolled up tube of 24 inches x 36 inches Round Hole Aluminum Perforated Sheet 3003 H14

Posted by The Englishman at 4:23 PM | Comments (4) | TrackBack

June 7, 2011
2012 Logo Help Needed
As Orphans of Liberty brings us yet another story about the joys of next summer I am still working on my T shirt logo for 2012.
I thought of the words Sod Off but these letters seem to work.
If anyone would like to improve on the idea I will buy the merchandise.
Posted by The Englishman at 6:47 AM | Comments (2) | TrackBack

May 17, 2011
Champagne Socialist in Chains
Dominique Strauss-Kahn is one of "them". Whether he is guilty or not does not really matter. As a representative of "them", the ritual public humiliation and the suffering of DSK serves a greater purpose. It is a reminder of what we would like to do to them all – would do to them all – given a chance.

I'm enjoying the news today.
Posted by The Englishman at 6:16 AM | Comments (0) | TrackBack

May 10, 2011
From behind its paywall The Times gets hissy about free speech being free
Tweet and Be Damned | The Times (£)
On Sunday, an anonymous user of Twitter, the social messaging network, posted a list of what were purported to be superinjunctions pertaining to various celebrities. It serves to highlight two parallel universes of information. In one, thanks to the huge, rambling chaos of the internet, speech is becoming ever more free. In the other, thanks to English judges, it is becoming less so.
The internet is an unstoppable democratising force, but its effect here has been to turn a small hypocrisy into an enormous one. There have always been small communities in which people trade gossip or truths that the law deems unsuitable for publication or broadcast. Twitter is not one of them. At the time of writing, 43,000 users follow these superinjunction tweets. This rivals the circulation of some popular magazines.
This is neither an academic nor a trivial matter. The Times opposes the growing use of superinjunctions and sheds no tears to see them publicly exposed as intellectually hollow. Yet to consider this primarily an issue of privacy versus press freedom would be to navel-gaze. It raises larger, more important issues about the extent to which the law should, or even can, extend to the internet.
The Wild West nature of the internet is not inherently bad. The supranational natures of Twitter and Facebook helped to facilitate the Arab Spring. In China, Google's refusal to compromise its ethos caused the company to withdraw from the country. Yet it does not follow, from the internet's beneficial effect in avoiding bad laws, that it should be exempt from good ones.
It cannot be the case that social networking platforms should have no responsibility whatsoever over that for which they are used.
They would say that, wouldn't they.
Posted by The Englishman at 6:26 AM | Comments (4) | TrackBack

May 5, 2011
Did anyone actually see Kate sign the Marriage Register?
Osama bin Laden dead: Blackout during raid on bin Laden compound - Telegraph
The head of the CIA admitted yesterday that there was no live video footage of the raid on Osama bin Laden's compound as further doubts emerged about the US version of events.
What's going on with the White House, they pretend they want to put to bed the Birther Conspiracy by releasing the Long Form Certificate. But they produce a bodged and hacked together scan which kindles the conspiracy fires.
A successful operation to eliminate the Bin Laden is then mired down in conflicting stories and refusal to produce evidence. Fog of war and all that but allowing inaccurate statements to flourish without immediate clarification is strange.
Either the White House is stupid and incompetent or something else is going on.
On the Birth Certificate I feel Hopey Changey may be baiting the Birthers to make all his opponents look like Truthers, but the Osama raid I can only put down to stupidity, but then I'm gullible.
(And no - only the family saw the legal signing, the two billion witnesses only saw the razzmatazz around it. But that doesn't matter. Royal weddings are designed to convince the populace as to the truth of the royal breeding. And a combination of openness and impeccable witnesses means that no one doubts the truth. Something the White House could learn from.)

Posted by The Englishman at 6:54 AM | Comments (0) | TrackBack

April 6, 2011
Dave Shouldn't Apologise
David Cameron: Britain caused many of the world's problems - Telegraph
His remarks came on a visit to Pakistan, when he was asked how Britain could help to end the row over Kashmir.
He insisted that it was not his place to intervene in the dispute, saying: "I don't want to try to insert Britain in some leading role where, as with so many of the world's problems, we are responsible for the issue in the first place.
Patronising claptrap - they are adults, it is up to them to fix the hand they were dealt many years ago. It's like middle aged whiners complaining if only Mummy and Daddy had treated them better they wouldn't now be in the gutter, or writing for the Guardian, or both.
Posted by The Englishman at 6:45 AM | Comments (4) | TrackBack

April 4, 2011
Telegraph Picture Ed Claims Zionists Plotted Nazi Reich
MI5 files: Zionist terrorist plotted to kill Winston Churchill - Telegraph
A Zionist terrorist planned to assassinate Winston Churchill in order to secure a Jewish state, MI5 records show.
The plan was so the Nazi party could, in time, reappear in a suitable disguise and build up a fourth Reich

No news there that the Zionists were fighting Britain in 1944 using assassination and other terrorist methods but I have a feeling the picture caption is from another story as I'm not convince a fourth Reich was part of their plan.
Posted by The Englishman at 6:53 AM | Comments (2) | TrackBack

March 23, 2011
One For Kim
Armed Beauty Queen Fatally Shoots Intruder in Florida Home Invasion - FoxNews.com
When a burly ex-convict forced his way into a posh Florida home last week, he had no idea what awaited him -- a 25-year-old beauty queen with a pink .38-caliber handgun.
Meghan Brown, a former Florida pageant queen, shot and killed 42-year-old Albert Franklin Hill during a home invasion March 12 at the 2,732-square-foot house she shares with her fiance in Tierra Verde, Fla.
Hill had a criminal record stretching back nearly three decades -- including arrests for burglary, battery, drug possession and grand theft. He reportedly served a 13-year prison term in 1987 and was released in September after serving a fourth term behind bars.

It's why they are called equalizers.
Posted by The Englishman at 7:53 AM | Comments (5) | TrackBack

March 18, 2011
No Afrika Corps
Germany: Abstained on Libya no-fly zone because it sees "considerable dangers and risks" in military action against Muammar Gaddafi.
Scared of power stations, scared of the desert, bunch of wusses but at least we have the Italians to save the day...
Just a shame we don't have an aircraft carrier or any capability to really help, but then the MOD brains are only planning for the last war as usual.
Posted by The Englishman at 7:28 AM | Comments (4) | TrackBack

Olympic "Fun"
Ban on mobile phones, picnics and music in London's 'fun' Olympics - Telegraph
People booking tickets, which went on sale this week, have to sign a terms and conditions document, which runs to 7,350 words, published by the London Organising Committee of the Olympic Games (Locog).
This list of rules and regulations makes clear that the following items are banned: "Food, alcoholic and non-alcoholic beverages, liquids in containers of greater than 100ml in size, umbrellas, horns, whistles, drums, rattles, musical instruments, or any other devices that in the opinion of Locog may disturb a session (including mobile telephones), flasks, Thermoses and in general any material that Locog may deem dangerous or that may cause damage or disruption to a session."
The conditions suggest that anyone wanting to bring a picnic to a venue – a tradition that many British sports fans indulge in at Lord's Cricket Ground or while watching the tennis at Wimbledon – will find themselves banned from entry. Mobile phones, which most people now find invaluable, are also not allowed.
A spokesman for Locog said the organisers wanted spectators "to have lots of fun".
"Fun", after being queued to be x-rayed, patted down and stripped of your bottle of water, so the corporate sponsors can then resell you one at their price inside the bug infested concrete caverns. But at leat you know Lord Snooty Coe and chums will have fun as they are whisked pass the common people in their special Zil lanes with synchronised traffic lights to their full hospitality suites.
Poking your eyes with knitting needles will be more "fun".
Posted by The Englishman at 7:14 AM | Comments (3) | TrackBack

March 16, 2011
Olympic Cock
London 2012 Olympics countdown clock stops | UK news | guardian.co.uk
"The launch of the Omega countdown clock is an important milestone for any Olympic Games and is something of a tradition within the Olympic movement," said Locog chairman Lord Coe before the launch. "It will be a daily and hourly reminder to everyone who visits Trafalgar Square that the countdown to the start of London 2012 has well and truly begun and that the most boring, drug addled, narcissist, fascist, taxpayer bleeding waste of money greatest show on earth is soon coming to our country."
Posted by The Englishman at 8:02 AM | Comments (1) | TrackBack

March 15, 2011
Politicians In Fear
California politicians demand right to carry arms | World news | The Guardian
Politicians in California say their working lives are now so dangerous that they should be given special dispensation to carry concealed guns to their offices in order to protect themselves.
1: Wonder why politicians are so hated they are in fear.
2: Wonder why politicians demand extra for themselves that they deny the voters.
3. Goto 1
Posted by The Englishman at 7:45 AM | Comments (1) | TrackBack

March 11, 2011
Honoré de Balzac - The Guardian's Economic Guru
Scott Walker's real agenda in Wisconsin | Michael Hudson and Jeffrey Sommers | Comment is free | guardian.co.uk
Economics textbooks, along with Fox News and shout radio commentators, spread the myth that fortunes are gained productively by investing in capital equipment and employing labour to produce goods and services that people want to buy.
One need only to turn to the 19th-century novelists such as Balzac to be reminded that behind every family fortune lies a great theft, often long-forgotten or even undiscovered.
Honoré de Balzac was a highly conservative Royalist; in many ways, he is the antipode to Victor Hugo's democratic republicanism. Nevertheless, his keen insight regarding working class conditions earned him the esteem of many Socialists and Marxists. He was the favorite writer of Engels.
An old dead French playwright is a better economics teacher than the textbooks. I think that is the problem of letting Guardian columnists loose with their crayons on anything other than the arts pages.
Posted by The Englishman at 7:10 AM | Comments (1) | TrackBack

All Heil The Olympics

Olympic ticket touts face £20,000 fine | Sport | The Guardian
Theresa May announces quadrupling of penalty....
There used to be a party that believed in free markets and the right of people to dispose of their own property as they wished, who welcomed the activities of traders in improving the efficiency of a market and applauded if their risk taking and entrepreneurial spirit made them a few quid. A party that stood up against monopolies and fascist movements.
I wonder whatever happened to that party.
Posted by The Englishman at 6:37 AM | Comments (1) | TrackBack

March 1, 2011
The Libyan School of Economics and Wikiaction
PlagiPedia shows that the web is passionate about correcting its own follies | Jimmy Wales | The Guardian
Of course Saif Gaddafi is guilty of far worse than plagiarism. But his history with the LSE is a black mark for the institution, and in particular for the examiners, such as Lord Desai, who approved his thesis. We may be able to forgive them some aspects of this – plagiarism is sometimes notoriously difficult to detect, particularly when you have only a small committee of experts doing the examining.
In the open-source software world we have a saying: "Many eyeballs make all bugs shallow." Similarly, many people working together to look for plagiarism can be dramatically more effective than only a few.
What we can't forgive, though, is Lord Desai's cowardly response to the allegations. Desai, who was urges the LSE not to disown Saif Gaddafi, despite it all. "The man is evil enough – you don't have to add that he's a plagiarist as well," he says. Actually, yes we do need to add that, but not for what it says about him, but for what it says about the lack of institutional controls at the LSE and, perhaps, most other institutions.
The opportunities for community action of a wiki kind are expanding daily, as more people become active online and as online activism matures beyond what has been quite properly derided as "clicktivism"
Posted by The Englishman at 10:45 PM | Comments (0) | TrackBack

February 27, 2011
Sunday Afternoon Film - A Real Navy At Work
Posted by The Englishman at 4:19 PM | Comments (1) | TrackBack

February 24, 2011
On The Streets of London
+
A lovely looking bunch outside the US embassy complaining it is all Evil Uncle Sam's fault that Libya isn't free.
I claim five points for spotting the Magic Silver Crutch of Benefit without which seemingly able bodied louts wouldn't be able to live on benefits. A point each for the several subsidised ankle biters and minus points for more headscarfs than the Queen has ever worn at the races...
(I thought I had hit the hippy bonus with the Wiccan pentagram on a red background but it seems it is the Moroccan flag, apologies we don't get much Moroccan here these days, just the hippies.)

If they represent the future of Libya than God help us all.
H/t Mr FM
Posted by The Englishman at 7:21 AM | Comments (11) | TrackBack

February 23, 2011
Pirates - Send In The Tarts.
Four American hostages shot dead in Somali pirate standoff - Scotsman.com News
Two pirates were killed - one knifed by a member of the US special forces and another shot - when rescuers boarded the yacht. Thirteen pirates were also captured.
"It's a black day for us and also the Americans, but they lost bigger than us," a pirate using the name Bile Hussein said yesterday.
"If they still want a solution and safety for their citizens in the oceans, let them release our men they arrested."

All parties might care to remember the Battle of Derna where the US Marines cleared out a pirate menace on the shores of Africa.
Pirates - who currently hold 30 ships and more than 660 hostages - typically win a multi-million dollar ransom for releasing their captives. The money is often spent on alcohol, drugs and prostitutes.
Western officials have long worried that money from piracy is making its way into the hands of extremists to fund violence in Somalia
Or we could just send them more prostitutes to spend their money on rather than waste it on extremism. We certainly have more of them spare than we have fighting men.
Posted by The Englishman at 7:17 AM | Comments (3) | TrackBack

Libya - The EU Acts
LIBYA: European Union suspends trade agreement | Los Angeles Times
"I deplore the loss of life and I condemn all acts of violence," Ashton told journalists in Cairo. "I call on everyone to exercise restraint," Ashton said.
"We will be suspending the framework agreement, which we are in the process of negotiating," she added.
As far as I can gather that is the entire response the slug has come up with so far. To stop talking to other slugs in comfy rooms in some agreeable location. Though I did catch her talking about the importance of democracy, which was a bit like Katie Price lecturing us on the importance of taste, decency and sexual restraint.
Posted by The Englishman at 7:05 AM | Comments (3) | TrackBack

February 22, 2011
Christchurch
Christchurch earthquake: 65 people dead in 'New Zealand's darkest day' - Telegraph
A major earthquake in the New Zealand city of Christchurch has left at least 65 people dead, hundreds more injured and toppled buildings in what the prime minister has described as "New Zealand's darkest day".

My thoughts go out to our kith and kin. It is a small community, everyone will be affected.
Most of my family and personal friends are North Islanders so are probably safe but the whole nation are our friends, friends our politicians have shamefully abused. My thoughts and hopes are with them.
(The NZ fern leaf is part of the insignia of The Royal Wiltshire Yeomanry)
Posted by The Englishman at 6:58 AM | Comments (1) | TrackBack

This Morning's Surprise, He Is Still There Clinging To Power
Cruel. Vainglorious. Steeped in blood. And now, surely, after more than four decades of terror and oppression, on his way out? - Robert Fisk - The Independent
Robert Fisk - Who would have thought it? Once a titan bestriding the stage, a man so full of it he was eponymous to a whole world of journalism. Sometimes these old relics from earlier days just don't know when the younger connected world is telling them it is time to go.
Posted by The Englishman at 6:50 AM | Comments (1) | TrackBack

February 21, 2011
Presidential Dealings With Gaddafi
What price will we pay for Blair's sordid Faustian pact? | Mail Online
What can Tony Blair, the man who brought Colonel Gaddafi in from the cold, be thinking as he sees his new friend cracking down with such brutal force in Libya?
What will be running through the mind of 'peacemaker' Blair as he surveys the funeral marches of protesters coming under machine gun and heavy weapons fire from Gaddafi's henchmen?
Or as he hears reports of more than 300 being massacred?
....The deal Blair made was utterly shameless. He was to let 'bygones be bygones'.
Gaddafi's support for the IRA was among a number of crimes over which a diplomatic silence was drawn.
So was the 1984 incident in which gunmen inside the Libyan Embassy in London opened fire on a group of anti-Gaddafi protesters outside, murdering PC Yvonne Fletcher. And Libyan government responsibility for the 1988 Lockerbie bombing, the worst terrorist atrocity in modern British history.
By siding with the monstrous Gaddafi, we have deeply antagonised the people of Libya who despise him and who could one day – perhaps very soon – be in charge of the country. If they do take power, Britain is unlikely to be forgiven.
Quite rightly, Foreign Secretary William Hague is rowing away from the Blair era strategy of backing Middle East strong men as fast as he can, and has banned all arms export licences for Libya.
The cost of Blair's amoral dealings with Colonel Gaddafi will be fully apparent only when his successors come to power. Let's hope they have the generosity and maturity to let bygones be bygones too. But I doubt they will.

Do read the whole article - it sums up the harm the vacuous and vainglorious Tony has done to our interests. As a better man once said:
Posted by The Englishman at 7:33 AM | Comments (0) | TrackBack

February 18, 2011
Pirate Update
Private fleet to fight pirates | The Times
The story rumbles on - it's not worth paying the subscription for - just Google "Convoy Escort Programme" which Jardine Lloyd Thompson (JLT) have been putting together for months. Dobson Fleet Management won the contract to run it sometime ago, so there is no new news.
Pity we don't have a bloody Navy any more that is capable of taking anything more than a tiny boat....
AFP: Royal Navy frees Yemeni fishermen from pirates The Royal Navy has freed five Yemeni fishermen held hostage for three months on their boat, but also had to release the Somali pirates who seized their dhow, officials in London said. The crew of British warship HMS Cornwall discovered the fishermen after carrying out a search of their dhow last Thursday in international waters, the Ministry of Defence said. The fishermen were released and have travelled back to Yemen on their boat, said a ministry statement on Wednesday. The navy also found 17 pirates and an arsenal of weapons on board the dhow which was being used as a "mother ship" to launch attacks. But the Royal Navy were forced to take the captors back to Somalia as it was felt there was not enough evidence to charge them, a ministry spokesman added.

A related thought has been bothering me for a while.
As we know the Chinese are doing huge and increasing amounts of trade with East Africa, but we hardly ever hear of any problems they have with pirates and their vessels, I wonder why that is.
Posted by The Englishman at 6:39 AM | Comments (2) | TrackBack

February 11, 2011
Walk like an Egyptian
All the old paintings on the tombs
They do the sand dance don't you know
If they move too quick (oh whey oh)
They're falling down like a domino
All the kids in the marketplace say
Ay oh whey oh, ay oh whey oh
Walk like an Egyptian
The old fool proved all the pundits wrong, how many people has the BBC got out there wittering on about the brave democracy demanders?
Of course an orderly transition would the sensible thing, but we are talking politics and religion so sense doesn't come into it.
Expect it to get ugly, and don't expect democracy.
Posted by The Englishman at 6:54 AM | Comments (1) | TrackBack

February 7, 2011
Terrorists Gutted
Police anti-terror campaign urges public: Go with your gut instincts - Scotsman.com News
Assistant Chief Constable Colin McCashey, head of counter-terrorism in Scotland, has asked members of the public to go with their "gut instinct" if they notice something out of the ordinary
I'm not sure he would like it if I went with my "gut instincts" which might be a tad more physical than just ringing the rozzers.
Posted by The Englishman at 2:04 PM | Comments (0) | TrackBack

February 6, 2011
Reagan
Ronald Reagan - born February 6, 1911 

Posted by The Englishman at 7:27 AM | Comments (2) | TrackBack

February 3, 2011
Her Majesty's Royal Wusses
Spirit of Adventure: Behind the rise of the Somali pirates - Telegraph
A Malaysian Navy patrol ship opened fire on pirates that had boarded the MV Bunga Laurei off the Comoros. Commandos fired more than 600 rounds before the pirates surrendered.
Perhaps Kenya's navy has the answer. Its patrol craft covertly operate a shoot-to-kill, take-no-prisoners policy. The Tanzanians almost certainly do the same. The safest ships of all are flying the Russian flag: armed guards aboard them simply blow pirate boats out of the water and leave any survivors to drown. Attacks on Russian vessels have abruptly ceased.
Our own Royal Navy has shown its muscle only once: in November 2008, a frigate returned fire on pirates who had fired at it, and two of the attackers were killed. But a Ministry of Defence directive since has forbidden RN captains to confront or arrest pirates "for fear of breaching their human rights".

Ye gods, how low have we sunk. A bit more rum and the lash I think needed on board.

Hat tip to a reader for sending that to me.
Posted by The Englishman at 8:25 PM | Comments (5) | TrackBack

January 28, 2011
The future doesn't belong to the faint-hearted... it belongs to the brave.
25 Years Ago Today
Posted by The Englishman at 1:48 PM | Comments (2) | TrackBack

January 11, 2011
The Times Plays The Blame Game

January 11 2011 - Peter Brookes for The Times

January 10 2011 - Morten Morland for The Times
Looks like Murdoch's lackeys behind the paywall know who to blame.
Posted by The Englishman at 8:09 AM | Comments (6) | TrackBack

January 9, 2011
How the West Was Lost
Dambisa Moyo: without change US will almost certainly become a socialist nation - Telegraph
Economist Dambisa Moyo predicts in her new book that the West's economic dominance will collapse unless some very difficult choices are made.
How the West Was Lost: Fifty Years of Economic Folly – And the Stark Choices Ahead goes so far as to predict that the US will be a "bona fide socialist welfare state" by the latter part of this century.
"Indeed, if nothing else changes it from its current path," writes Moyo, "it is almost certain that America will move from a fully-fledged capitalist society of entrepreneurs to a socialist nation in just a few decades.
"The trouble is, it won't be just any socialist welfare state... the US is on a path to creating the worst and most venal form of welfare state [poorly developed and designed] – one born of desperation from many years of flawed economic policies and a society that rapaciously feeds on itself."
The US and other Western powers will be reduced to second division players and the new global powerhouses will not just be China. Forget East versus West. It's now the Rest versus the old West.
Posted by The Englishman at 7:00 AM | Comments (0) | TrackBack

January 3, 2011
Rio Adopts Brazilian Chastity Belt As Olympic Logo
Rio 2016 Olympic Games emblem is launched during the Copacabana Beach New Year's Eve party | Rio2016
A chastity belt in vibrant plastic colours, how appropriate, not.
Posted by The Englishman at 7:30 AM | Comments (1) | TrackBack

On This Day - Terrorists On London Streets
"...through our tolerance we had allowed terrorists into our midst.."
Posted by The Englishman at 6:44 AM | Comments (0) | TrackBack

December 30, 2010
An Award of The Year
EU Referendum: Biggest Douche in the Universe Award 2010
So ladies and gentlemen, without further ado, I give you the BDIU nomination for 2010.
Drum roll please... Julian Assange, you are the Biggest Douche in the Universe.

Applause! Hear,Hear!
Posted by The Englishman at 6:37 AM | Comments (1) | TrackBack

December 29, 2010
A Prosperous New World?
Things are getting much better – honest | The Times (£)
Matt Ridley
The world economy growing by more than 5 per cent this year (nearly ten times as fast as it shrank in 2009) means more customers for our exports and more investment elsewhere in things that can improve our lives too — such as cancer cures or self-clearing runways.
Despite the great recession, the per capita GDP of the average human being — that is to say, the value of goods and services consumed in a year — is now just over $11,000, up from about $8,500 (in today's dollars) at the start of the century. If it continues to increase at this rate of just under 3 per cent a year, as it has more than done for 60 years, then by the year 2050 the average citizen of Earth will be earning and spending more than $30,000 a year in today's money, roughly the same as the average American spends now. By 2100 it will be nearly $150,000 a year, five times what an American now consumes.
This is almost unimaginable — Africans and Afghans having the disposable income of today's Americans within the lifetime of our children.
What is growth? It means fulfilling more needs and more wants with a smaller amount of work. In 1900, a kilowatt-hour of electricity cost an hour of work for somebody on the average wage; it costs five minutes today.
The root cause of growth is the mixing of ideas;...
Growth has a strange and telling feature. While in individual countries it jumps up and down, in the world as a whole it shows an inexorable steadiness. Suppress it in one place and it surges elsewhere. Just as the mandarins who served the Ming emperors once sent prosperity into European exile by erecting barriers to enterprise, so the eurocrats who serve Emperor Herman Van Rompuy are now returning the favour.
Millions of people you will never meet contributed to making for you each of the objects you use in your everyday life. Far from being a selfish creed, growth spreads collaboration.
Moreover, with growth come other benefits. As people get richer so they demand that more money and attention be paid to what were once luxuries: clean water, clean air, clean energy and biodiversity. So it is not just child mortality and family size that fall rapidly with wealth; pollution and habitat destruction come tumbling down once incomes pass a level of about $8,000 a head. More and more countries are passing that threshold right now. Watch as India and China get interested in saving tigers and pandas — hopefully just in time. Watch as genetic engineers revive the dodo and the thylacine: that is the kind of luxury that great wealth can buy.
Not everything will go right. Because we are human, there will be wars, recessions and disasters, but just as the recent crisis failed to derail world growth, so it is unlikely that the great existential threats that each generation so warmly clutches to its pessimistic bosom will blow away this inexorable boom. Doom after doom, from eugenic deterioration of the race to the collapse of computers at the millennium, has turned out to be a mirage.
Climate change looks set to continue to happen too slowly to reach a dangerous pace. Fossil fuels, far from running out, will prove sufficiently abundant to fuel even the super-prosperity of this century, before giving way to cheaper forms of energy as scarcity eventually drives up their price. Great plagues, asteroids and vengeful superintelligent computers are all possible, but improbable.
At this dark, cold, austere moment, take a little cheer from the question: what could go right?
Posted by The Englishman at 7:40 AM | Comments (1) | TrackBack

December 2, 2010
Food News
Food prices return to heights that sparked riots in developing world | The Times
Global food prices are at their highest point since July 2008, the year of widespread food riots in the developing world, and are expected to rise further over the next two years as supplies tighten, the United Nations food agency said yesterday.
Economists worry that bad weather may cause corn stocks in the United States, the world's largest exporter of the crop, to halve by the end of the year to about 21 million tonnes.
U.S. wheat prices were motivated by a Russian drought while soy bean prices are up because supply has been pressured by an increased demand from China. Corn prices have reached $6 per bushel on the back of increased demand from ethanol producers as the EPA increased ethanol ratio standards for new vehicles from 10% to 15%.
Great idea burn food for fuel when increasing prices mean more starve. Of course the Greens are against it now, it never was their idea, was it?
Posted by The Englishman at 7:05 AM | Comments (1) | TrackBack

November 19, 2010
Stern Warning that USA Must Tax More
US faces boycott for 'dirty' carbon habit | The Times
The United States will be banned from selling goods to many countries if it continues to shirk its promise to cut greenhouse gas emissions, according to the world's leading climate change economist.
In an interview with The Times, Lord Stern of Brentford said that nations that were taking strong action on emissions could start imposing restrictions on "dirty" US exports by 2020.
Lord Stern said that a complete ban on some goods was also possible. He said the American people should overcome their historical antipathy to taxation and accept that emissions needed to be controlled either through a tax or a trading scheme.
"It's a country that is very sensitive to big government and taxation for understandable historical reasons," he said, adding that it was a "conceptual mistake" to see charging for emissions as a tax.
Welcome to the Tea Party Nicky. I think your call for more regulation and, excuse my conceptual mistake, taxes is going to go down like a bucket of cold sick in the US, and as for it being boycotted, that is really going to worry them in Des Moines.
Posted by The Englishman at 7:13 AM | Comments (3) | TrackBack

November 15, 2010
Guardian Comment on Sarah Palin
Sarah Palin's Alaska: reality tv live blog | World news | guardian.co.uk
The Palins are a bunch of uncultured country bumpkins hillbillies. They have no Ivy League college education, no social class, no taste of fine things in life, no decent family pedigree.
People like us who are highly educated, highly paid, highly cultured, highly developed and highly bred should never be allowed to be led by trash like those country bumpkin hillbillies. America is the land Of the Best, By the Best, and For the Best. We are simply the Best and those filthy trash like the Palins are simply the worst.
America has become such a great country because we have never allowed stinking trash like those Wasilly Hillbilies ever become our master. Like those civilised Indians who keep those disgusting Untouchables subhumans at the bottom of the society, we should suppress those untouchable Hillbillies at the very bottom of our feet forever. Low-life Hillbillies like the Palins are only worthy to clean my toilets and polish me loos.

Posted by The Englishman at 6:29 AM | Comments (3) | TrackBack

November 3, 2010
Watering Down The Tea Party
Tea Party victories show seismic shift in US politics | World news | guardian.co.uk
The Tea Party movement last night wielded a huge impact on the American political process that will ensure its influence for years to come, though it also suffered setbacks to its wilder fringes.
But there were also signs that the leaders of the movement – to the extent that the amorphous, bottom-up Tea Parties have leaders – will have to think carefully about how they chose their candidates
Tea Party leaders have insisted they have no regrets about choosing unconventional candidates who signal that this is a change from "politics as usual". But as the movement shifts from being a mere channel of rightwing anger to being a real political force, it is likely to come under pressure to contain its more extreme edges.
It now has a new generation of leaders who will carry considerable clout in the shaping of the movement in future. Rubio in particular has the potential to go far within the Senate. The son of Cuban exiles, he is respected by both rightwing and moderate camps of the Republican party.
It's got to have leaders; responsible, moderate, compromising leaders. Leaders who can shape it into something journalists can understand and pidgeonhole. It must be assimilated into the mainstream and neutered!
Posted by The Englishman at 8:01 AM | Comments (1) | TrackBack

October 30, 2010
Even The Guardian Takes to PJ
PJ O'Rourke – the rightwinger it's OK for lefties to like | The Guardian
O'Rourke has caught the mood of much of the nation perfectly.
O'Rourke's thesis is simple: politics and nearly all politicians suck. The solution is to have less of both of them and the only people lobbying for that are rightwing, libertarian-leaning conservatives like him. They want the government to do less, spend less, take less and essentially leave people and corporations alone. If they did so, O'Rourke believes, it would make people generally and Americans in particular happier, wealthier and free from the harmful attentions of such interfering do-gooding elitists as, for example, Barack Obama.
Amen.
Posted by The Englishman at 8:23 PM | Comments (3) | TrackBack

October 14, 2010
Yardarm to the ready
Royal Navy destroys Somalian pirate boat - Telegraph
The suspects were taken into custody and their boats blown up.
More like it - thought I fear the pirates will be quietly let go. Some might feel it a pity they were taken off the boats.
Posted by The Englishman at 2:51 PM | Comments (2) | TrackBack

September 28, 2010
Chavez loses but somehow wins
Hugo Chávez, who has ruled Venezuela almost unchecked for more than a decade, suffered a significant setback yesterday, as a resurgent Opposition made a large dent in his parliamentary majority.
Growing disillusionment with the President's socialist revolution led to the opposition alliance, which includes the Democratic Unity party, winning 52 per cent of the vote.
It was a painful reverse for a leader who has enjoyed untrammelled power and who had framed the vote on Sunday as a rehearsal for presidential elections in 2012.
Changes last year to the weighting of voting in rural areas meant that the Government retained control of the National Assembly, winning 98 seats to the Opposition's 65, with 2 seats going to the Podemos party (PPT).
President Cristina Fernández de Kirchner congratulated her Venezuelan counterpart Hugo Rafael Chávez Frías after yesterday's legislative elections in the Caribbean country, through Twitter. "Congratulations to you and the Venezuelan people for the excellent election you had," Fernández de Kirchner wrote on her Twitter.
Excellent election, lose the vote but win the seats....
Posted by The Englishman at 6:40 AM | Comments (0) | TrackBack

September 20, 2010
Dirty Map Stat Pron
'Smelly people, 'commies' and 'dirty porn': Europe mapped by national stereotypes - Telegraph
A series of maps of Europe labelled according to national stereotypes has become an internet sensation with half a billion hits.
Excellent maps, but half a billion hits? With an Alexa rank of about 300,000 for the last month (with a small peak for a couple of days much higher) that would give an average daily visitor number of the order of 1000.
Maybe 50,000 visitors for the month? And that is half a billion?
Posted by The Englishman at 9:40 PM | Comments (0) | TrackBack

September 4, 2010
Bucky Ball Fun and Happy 12th.
Google logo celbrates the 25th anninversary of the Bucky Ball.
Of course it is also the twelfth birthday of Google. Twelve short years ago the company was incorporated on September 4, 1998...Early in 1999, while still graduate students, Brin and Page decided that the search engine they had developed was taking up too much of their time from academic pursuits. They went to Excite CEO George Bell and offered to sell it to him for $1 million. He rejected the offer, and later criticized Vinod Khosla, one of Excite's venture capitalistse after he had negotiated Brin and Page down to $750,000.
Ouch...
Posted by The Englishman at 12:22 AM | Comments (1) | TrackBack

August 7, 2010
The Answer of the Olympic Zil Lanes
Right turn ban on Olympic VIP lanes - Telegraph
It has triggered fears that the creation of so-called "Games Lanes" will create traffic chaos in the capital...lengthening journeys for Londoners, while members of the "Olympic Family" are sped from the heart of the capital to Stratford.
A spokesman for the ODA justified the restrictions."The Olympic Route Network is critical to the success of the Games. Where measures such as temporarily removing right-hand turns are necessary, we will ensure there is an alternative, safe route available to road users.
The Romans had an answer ....The late Roman writer Vegetius, referring in his work De Re Militari to scythed chariots, wrote:

The armed chariots used in war by Antiochus and Mithridates at first terrified the Romans, but they afterwards made a jest of them. As a chariot of this sort does not always meet with plain and level ground, the least obstruction stops it. And if one of the horses be either killed or wounded, it falls into the enemy's hands. The Roman soldiers rendered them useless chiefly by the following contrivance: at the instant the engagement began, they strewed the field of battle with caltrops, and the horses that drew the chariots, running full speed on them, were infallibly destroyed. A caltrop is a device composed of four spikes or points arranged so that in whatever manner it is thrown on the ground, it rests on three and presents the fourth upright.
Chariots, limos, Antiochus and Mithridates, corrupt fat fuckers and Seb Coe; they are all the same to two bits of bent wire...
Posted by The Englishman at 6:52 AM | Comments (1) | TrackBack

July 15, 2010
Claiming Jackboot Time
German police win overtime pay for putting on their uniforms - Europe, World - The Independent: "A German policeman's lot is a decidedly happier one after a court ruling yesterday which awarded an officer from the city of Münster an extra week's holiday to compensate for the time he spends donning his uniform each day.
Martin Schauder, 44, was awarded extra holiday, or the equivalent in pay, by a court in the west German city after persuading judges that the 15 minutes he spent putting on the kit – vest, trousers, belt, shirt, tank top and boots together with the accompanying pistol and handcuffs – amounted to overtime."
Fifteen minutes? And it is not as even if they are smart black ones by Hugo Boss any more...
Posted by The Englishman at 6:58 AM | Comments (0) | TrackBack

July 3, 2010
Oh, say, can you see, by the dawn's early light,
Houses for sale in Bradford on Avon, Wiltshire: Midway Manor
Originally an Elizabethan manor farm and flanked by two large stone barns, Midway Manor became the property of the Shrapnel family in circa 1723. Originally cloth merchants in Bradford-on-Avon, their son lieutenant general, Henry Shrapnel (died 1842), famously invented the Shrapnel shell.
Henry Shrapnel resided at Midway Manor for much of his life and the entrance gate piers (listed Grade II) are each surmounted by canon balls.A stone carving wearing the Shrapnel family motto - ratio ultima regum - is immediately outside the entrance gates. On the back of the gate columns the names of various battles in which the Shrapnel shell has been used are engraved.
£5,950,000
And the rockets' red glare, the bombs bursting in air, Gave proof through the night that our flag was still there.
I'll raise a toast tomorrow to the millions of Americans who celebrate our local inventor's "bombs bursting in the air" this weekend.
And I'll keep digging down the back of the sofa to see if I have necessary to buy the Manor...
Posted by The Englishman at 7:31 AM | Comments (3) | TrackBack

June 21, 2010
Welcome to the Fascist Games 2012
London Olympic Games and Paralympic Games Act 2006 (c. 12)
The Secretary of State shall make regulations about advertising in the vicinity of London Olympic events.
The regulations may apply in respect of advertising of any kind including, in particular—
(a)advertising of a non-commercial nature, and
(b)announcements or notices of any kind.
(5)The regulations may apply in respect of advertising in any form including, in particular—
(a)the distribution or provision of documents or articles,
(b)the display or projection of words, images, lights or sounds, and
(c)things done with or in relation to material which has or may have purposes or uses other than as an advertisement.
A constable or enforcement officer may—
(a)enter land or premises on which they reasonably believe a contravention of regulations under section 19 is occurring (whether by reason of advertising on that land or premises or by the use of that land or premises to cause an advertisement to appear elsewhere);
(b)remove, destroy, conceal or erase any infringing article;
(c)when entering land under paragraph (a), be accompanied by one or more persons for the purpose of taking action under paragraph (b);
(d)use, or authorise the use of, reasonable force for the purpose of taking action under this subsection.
The last corrupt scumbag to head up the Olympics pictured in typical pose in 1974 - yes 74.
Enjoy yourselves in London in 2012 - I'm planning to be trecking in the Rockies.
Posted by The Englishman at 6:55 AM | Comments (1) | TrackBack

June 15, 2010
I love the smell of money in the morning
Yes, Obama is angry with BP - Times Online
Angry? Don't be so bloody silly. He goes to bed every night hugging himself in glee about this. He can jump on planes and go to photo-ops, he can shout at foreigners, he can't be blamed for the problem and it is distracting everyone from the real problems. And the best part, billions of dollars for the government to spend..
Posted by The Englishman at 6:42 AM | Comments (5) | TrackBack

June 7, 2010
Porkies
We've never seen blood like that, say Scots from boarded aid ships - Scotsman.com News
Ali El-Awaisi, 21, was one of five Scots aboard the six vessels that attempted to break the Israeli blockade of the region and were stopped by commandos..Speaking yesterday after being deported by Israel, Mr El-Awaisi said:.."They offered me a bacon sandwich and I'm a Muslim and they were laughing at me."

A bacon sandwich? Was it a kosher one? Who can doubt the brutality of the Jews?
An Islamic charity yesterday released photos of Israeli commandos wounded in the deadly raid on Mavi Marmara. Several of the images, taken by an unidentified person aboard the ship, show an Israeli soldier surrounded by people aboard the Turkish-flagged vessel.
Osman Atalay said the images show activists "intervening" or "tending" to the injured soldiers.
I suppose that depends on the cropping...
Posted by The Englishman at 6:22 AM | Comments (2) | TrackBack

June 2, 2010
Off the Levant Shore
Cargoes
by John Masefield
Quinquireme of Nineveh from distant Ophir,
Rowing home to haven in sunny Palestine,
With a cargo of ivory,
And apes and peacocks,
Sandalwood, cedarwood, and sweet white wine.
Nineveh is in Iraq whereas Ophir could be in Zimbabwe, Peru, the Philippines but probably in Pakistan or India.
If only modern cargoes to Palestine from those regions were as pleasant.
Posted by The Englishman at 6:55 AM | Comments (0) | TrackBack

May 26, 2010
Semper aliquid novi Africam adferre
After $1 trillion in aid, African countries are still worse off - Times Online
Most Africans are poorer today than they were 50 years ago. This may not prove that aid does not work, but it poses some very difficult questions: why is it that a continent that has attracted about $1 trillion in assistance is much worse off than at independence about 50 years ago? Then, countries such as Sierra Leone and Ghana had GDPs the same size or even larger than South Korea or Vietnam. Why is it that an idea that seemed so right, giving help to the poor, has proved so wrong?
The aid community has been adept at diverting attention from its failures by suggesting that critics are suffering from a lack of compassion...
In Africa, it has been an open secret for decades that aid not only does not work, but is downright destructive. In fragile dictatorial societies it has trapped recipients in a vicious circle of corruption, market distortion and even greater poverty. In contrast, the private sector invests at grassroots level, building houses and clinics for staff — not out of humanitarianism, but because a happy and healthy workforce is in its commercial interest. In such ways many more people have been lifted out of poverty than by aid policies.
Trade not Aid - break the dependency culture. To suggest Africa can only survive on handouts is to say Africans are incapable and to provide comfy jobs for benevolent westerners to oversee them.
Posted by The Englishman at 6:34 AM | Comments (1) | TrackBack

May 19, 2010
Wankalot and Handyspill the Olympic Precum
London Olympics 2012: Meet Wenlock and Mandeville, drips off the old block | UK news | The Guardian
Fashioned from droplets of the steel used to build the Olympic stadium with a single large eye made out of a camera lens
How appropriate for our CCTV infested land - and the promise of extra "security" for the fascist gamesfest.
I'm sure the other two mascots will appreciate them.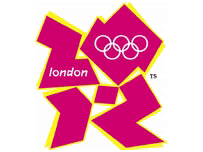 Posted by The Englishman at 10:28 PM | Comments (3) | TrackBack

April 15, 2010
Keeping the Lippy on a PitBull
Sarah Palin wants what? Bendy straws and a private jet, please - Times Online
Bendy straws! Ha Ha!.
I may not know much about personal grooming but even I know that once the lipstick is on for a big occasion sensible girls use a straw to drink their water through. Do none of the sneerers know that? Maybe the men aren't used to being around immaculate ladies but surely even Democrats girls sometimes try and present themselves....
Posted by The Englishman at 6:59 AM | Comments (3) | TrackBack

April 1, 2010
Boris' Foolish Erection
Olympic Park to get tower 'to rival Eiffel' at the behest of Boris Johnson, the mayor of London.
A twisted lump of metal that looks like a scrapped ride from Alton Towers - chosen by a man who couldn't have a hard-on without categorising it as Doric, Ionic or Corinthian, I don't think so.
You don't fool me, no one is that stupid to suggest such a waste, are they......
Posted by The Englishman at 6:25 AM | Comments (3) | TrackBack

March 22, 2010
Reassembling the Pieces of Persecution
Machine pieces together the ripped secrets of the East German state
As the East German state crumbled in 1989, Erich Mielke, the chief of the secret police, better known as the Stasi, ordered his minions to destroy the most incriminating files, the hard evidence of a state founded on fear, spying, blackmail and betrayal.
The Stasi's flimsy electric shredders (Reisswolfs: literally rip-wolves) collapsed under the strain, so the secret police continued the job by hand, working around the clock for three months. An astonishing 45 million documents were ripped up, and stuffed into rubbish bags.
The authorities had planned to burn the paper in a remote quarry, but in the chaotic final days of the communist regime it proved impossible to assemble enough trucks for the journey. So the 16,000 bags were stored in the basement of the Stasi headquarters in Berlin.
The reunified German state insisted that the files be reconstructed, and a team of 30 in Nuremberg set about manually sticking the documents together using old-fashioned puzzle methods, tweezers and lots of sticky tape.
In 1996 Dr Nickolay, an expert in image processing at the Fraunhofer Institute for Production Facilities and Construction Technology in Berlin, saw a television programme about the destroyed files and set about building a prototype machine that could do the job automatically. The result is the E-puzzler, the most sophisticated digital pattern-recognition system in the world....
.....some oppose the reconstruction, arguing that it will only serve to damage reputations and reopen old wounds. Some prominent figures, including Helmut Kohl, the former chancellor, have demanded that their files remain closed.
The project is expected to cost at least £7 million a year to run and funding has been slow in coming.
I expect, and hope, that some prominent people lie awake sweating at the thought their file will be reassembled.
Posted by The Englishman at 7:37 AM | Comments (2) | TrackBack

March 19, 2010
Filthy Libertarian Profits
Condoms: Lie back and think of England - Times Online
Britain donates more than a thousand condoms a minute to the developing world. It's an unsung success story that should make our nation proud
the buzzword in condoms is "social marketing", creating sexy looking brands for people to buy, which disguise the fact they are heavily subsidised by aid money. The biggest social marketer of condoms is Population Services International (PSI), an organisation with fascinating roots. It was set up in the 1970s by the American philanthropist Phil Harvey, who created a US pornography business to fund contraceptives for the Third World. As one of his employees put it, Harvey "steals from the horny to give to the poor". (Harvey is no longer connected to PSI).
Phil Harvey - Wikipedia, the free encyclopedia
Phil Harvey is an American entrepreneur, philanthropist and libertarian who over the past 30 years has set up large-scale programs that deliver subsidized contraceptives in poor countries. Harvey is the president of DKT International, the Washington, D.C.-based charity that implements family planning and HIV/AIDS prevention programs in 15 countries across Africa, Asia and Latin America. He is also the chief sponsor of the Liberty Project which raises awareness about freedom of speech issues in the U.S. Harvey is also the president of Adam & Eve, the North Carolina–based company that sells sex toys, pornographic films and condoms.
Over these years, Harvey has used profits from Adam & Eve to supplement support from international donors to protect millions of poor couples from unwanted pregnancies and HIV infections. During 2008 DKT International provided 17 million couple years of protection (CYPs).
Seems like helping the poor overseas isn't just the reserve of the uptight socialists using taxpayer money...
Posted by The Englishman at 7:52 AM | Comments (2) | TrackBack

March 16, 2010
I'll take Tea please
America wakes up to the Coffee Party | Joseph Huff-Hannon | guardian.co.uk

A group of liberal-leaning New Yorkers meeting at a place called Le Monde Café to discuss the politics of the day.....group adherence to a "civility pledge" (" … I value people from different cultures, I value people with different ideas, and I value and cherish the democratic process"), the inaugural National Coffee Party Day was called to order. Wayne Jacques, one of the facilitators of the meeting, told me. "We wanted to make sure this thing doesn't dissolve in to a shouting match. .. frustration that the shrill voices of a newly energised grassroots right (ie the so-called Tea Party) are getting all the attention.
Anyone called Wayne who is a "Facilitator" isn't some one I'm going to enjoy a drink with.
Posted by The Englishman at 7:49 AM | Comments (0) | TrackBack

March 10, 2010
The Glasgow Commonwealth Games Plughole Logo
CONCERNS have been raised over the Glasgow Commonwealth Games logo
The new branding for the Games, which cost organisers £95,000, was launched amid a fanfare on Monday and is said to represent the unique aspects of the historic event.
The logo consists of four circles which represent different aspects of the Games. It is based around four numbers associated with the Games – the 20th time the Games have been held, the 17 sports represented, the 11 days of the competition and one host city. The second ring is precisely 17/20ths of the size of the full outer circle, and the third ring is 11/20ths of the size.
At the heart of the logo is the letter G standing for the host city. It was designed by Marque Creative, which was chosen from 66 contenders.

Critics have carped it looks just like money being poured down a plughole, which is they concede is only appropriate.
Posted by The Englishman at 6:05 AM | Comments (0) | TrackBack

March 4, 2010
Tales from my youth
Milton Friedman did not save Chile | Naomi Klein | guardian.co.uk
If one person deserves credit.. it is .. Salvador Allende, Chile's democratically elected socialist president.
... the country has endured a tragedy that elsewhere would have been an apocalypse … It's not by chance that Chileans were living in houses of brick – and Haitians in houses of straw –when the wolf arrived to try to blow them down...the reason Chile is a prosperous nation with "some of the world's strictest building codes.
Thatcher Out! Support The Miners! Free Nelson Mandela! It is reassuring to be reminded that in Guardian World somethings never change.
Posted by The Englishman at 6:26 AM | Comments (1) | TrackBack

March 3, 2010
The Olympic Assault on Civil Liberties
Organisers of the 2012 Olympics will be hoping to emulate the street-party atmosphere of Vancouver now that the curtain has come down on the Winter Games and all eyes turn to London. H/t Haddock
Happy street parties like this....

Moves to safeguard company trademarks and stamp out ambush marketing, to preserve the monopoly of official advertisers and the International Olympic Committee (IOC) logo, are raising concerns among civil liberty groups.
POLICE POWERS
Police will have powers to enter private homes and seize posters, and will be able to stop people carrying non-sponsor items to sporting events.
"I think there will be lots of people doing things completely innocently who are going to be caught by this, and some people will be prosecuted, while others will be so angry about it that they will start complaining about civil liberties issues,"
What they have done already is beyond belief - combining the words summer and 2012 is enough to get your door beaten down. And of course we know such powers will never be misused don't we...
London Olympic Games and Paralympic Games Act 2006
1 (1) There shall be a right, to be known as the London Olympics association right, which shall confer exclusive rights in relation to the use of any representation (of any kind)...
For the purpose of considering whether a person has infringed the London Olympics association right a court may, in particular, take account of his use of a combination of expressions of a kind specified in sub-paragraph (2).
(2) The combinations referred to in sub-paragraph (1) are combinations of-
(a) any of the expressions in the first group, with
(b) any of the expressions in the second group or any of the other expressions in the first group.
(3) The following expressions form the first group for the purposes of sub-paragraph (2)-
(a) "games",
(b) "Two Thousand and Twelve",
(c) "2012", and
(d) "twenty twelve".
(4) The following expressions form the second group for the purposes of sub-paragraph (2)-
(a) gold,
(b) silver,
(c) bronze,
(d) London,
(e) medals,
(f) sponsor, and
(g) summer.
(5) It is immaterial for the purposes of this paragraph whether or not a word is written wholly or partly in capital letters.
(6) The Secretary of State may by order add, remove or vary an entry in either group of expressions.....
22 Enforcement: power of entry
(1) A constable or enforcement officer may-
(a) enter land or premises on which they reasonably believe a contravention of regulations under section 19 is occurring (whether by reason of advertising on that land or premises or by the use of that land or premises to cause an advertisement to appear elsewhere);
(b) remove, destroy, conceal or erase any infringing article;
(c) when entering land under paragraph (a), be accompanied by one or more persons for the purpose of taking action under paragraph (b);
(d) use, or authorise the use of, reasonable force for the purpose of taking action under this subsection.....

And don't forget that "2012" is a registered trademark, so what the fuck we are going to call the year between 2011 and 2013 is beyond me.
Posted by The Englishman at 3:28 PM | Comments (6) | TrackBack

February 9, 2010
Winter Olympic Mascot

+ size - http://mbarrick.livejournal.com/
Polish newspaper claims 'Pedobear' is 2010 Vancouver Olympic mascot
Mr Barrick wrote that online amusement about the newspaper's error had sparked a surge of interest in his artwork, and hinted that the financial burden of the Games on Canadian taxpayers was the motivation for his mischievous creation.
"Maybe I'll just keep the money to help cover the price gouging, raised taxes, disappearing arts funding, and all the other "benefits" we Vancouverites are getting from the games that are kicking me in the back pocket."

Error? Only that "Shooting-up Junkie Bear" and "Cash in Brown Envelopes Bear " are missing from the line up.
Posted by The Englishman at 6:33 AM | Comments (1) | TrackBack

February 3, 2010
Olympics are Elitist - Boo Hiss
A third of British athletes taking part in the London 2012 Olympics will be privately educated, despite the Government spending more than a £1 billion to encourage state school pupils to become international athletes
Nothing like picking winners with the taxpayer's dollar is there? I'm sure once Team GB has acted on its equality quotas to ensure the team fairly represents the diversity of the population then we will enjoy seeing a much fairer team lose.
Posted by The Englishman at 7:20 AM | Comments (2) | TrackBack

The Sun Threatens The Olympics - Hurrah!
Scientists warn solar activity could hit London 2012 Olympic games - contains video
Scientists warned yesterday that a peak in solar activity is due to occur in 2012, risking the disruption of television and internet networks during the London Olympic Games.
"The Olympics could be bang in the middle of a solar maximum," said Richard Harrison, of the Rutherford Appleton Laboratory...the Sun appears to be stirring, after several years in "deep minimum". Between 2008 and 2009 there were more than 250 "spotless" days — a record low since 1913. However, in the past two weeks two solar flares have developed, indicating that the Sun is likely to be entering a more active phase in its eleven-year cycle.
Sexy science: Earth at the mercy of a restless Sun - Times Online
Given that the Sun's variation can cause a difference of 1.4 watts for every square metre on Earth, studying solar activity could be very important in understanding our planet's changing climate.
Win win - a nice warm spell and no Olympics on the telly, what could be better.
Posted by The Englishman at 7:20 AM | Comments (2) | TrackBack

January 27, 2010
Africa Needs More English Remittance Men
Barriers on cash sent home to Africa are retarding growth from 'trade not aid'
A study commissioned by the Rome-based International Fund for Agricultural Development shows more than 30 million individuals living outside their countries of origin contribute more than $40bn (£25bn) annually in remittances to their families and communities back home.
Migrants' remittance behaviour is essentially dictated by the regulatory environment and the speed, cost, security, and accessibility of services offered by banks, transfer companies, micro-finance institutions, and informal operators. There are three different strategies in place in Africa.
The Anglophone strategy focuses on freeing up the remittance market by encouraging competition, relaxing regulatory constraints for non-bank operators, offering financial incentives, encouraging technical and financial innovation, and stimulating collaboration among market players. This approach contributes to reducing costs and increasing the overall volume of funds for beneficiaries.
The Hispanic approach emphasises migrants' involvement in banking by offering a range of banking services in both the country of origin and the host country, products of specific interest to migrants, and low commissions on foreign transfers.
Finally, the Francophone approach relies on two types of monopoly. The first is enjoyed by Western Union, which controls up to 90 per cent of the total formal transfer volume within Africa's 16-member Franc Zone. Western Union charges fees as high as 25 per cent on transfers to these countries, compared to an average global benchmark of 5 per cent, and has required that Franc-Zone countries sign exclusivity agreements.
The second monopoly is exercised in the banking sector. France has a veto within the boards of directors of the Franc Zone's two central banks, while two French commercial banks, BNP-Paribas and Société Générale, exercise a quasi-monopoly on lending programs, mainly centred on short-term trade financing and the needs of governments, public and private companies, and the elite.
What would the world do without France to help it? Prosper?
I think we can guess which model the EU is pushing on Africa and it won't be the free market Anglo model...
Posted by The Englishman at 6:50 AM | Comments (1) | TrackBack

January 22, 2010
Jericho Trompete
RAF urged to cut 'Cold War' new jets for cheap propeller aircraft - Times Online
Richard North, a defence analyst and another advocate of the aircraft, said: "The right kit for the sort of wars we are fighting today is a lot cheaper than the high-end kit."
Tried and tested babies like these - I'm sure we could knock out a couple of hundred far cheaper than one of the new fancy jets. Of course then flying would become a real mans job again...
Posted by The Englishman at 7:04 AM | Comments (4) | TrackBack

January 21, 2010
French Colonialism in Haiti
Commentators have being saying that the condition Haiti is in is a shameful condemnation of the USA - how could it allow its near neighbour to wallow in corruption and poverty etc? Though when the US has intervened it has had little thanks. From nowhere has the condemnation of the USA "invasion" of Haiti been stronger than from the Francophile euroweenies. This article is a refreshing reminder of the real appalling history of Haiti:
The fault line in Haiti runs straight to France | Ben Macintyre - Times Online
In the 18th century, Haiti was France's imperial jewel, the Pearl of the Caribbean, the largest sugar exporter in the world. Even by colonial standards, the treatment of slaves working the Haitian plantations was truly vile. They died so fast that, at times, France was importing 50,000 slaves a year to keep up the numbers and the profits.
Inspired by the principles of the French Revolution, in 1791 the slaves rebelled under the leadership of the self-educated slave Toussaint L'Ouverture. After a vicious war, Napoleon's forces were defeated. Haiti declared independence in 1804.
As Haiti struggles with new misfortune, it is worth remembering that noble achievement — this is the only nation to gain independence by a slave-led rebellion, the first black republic, and the second oldest republic in the western hemisphere. Haiti was founded on a demand for liberty from people whose liberty had been stolen: the country itself is a tribute to human resilience and freedom.
France did not forgive the impertinence and loss of earnings: 800 destroyed sugar plantations, 3,000 lost coffee estates. A brutal trade blockade was imposed. Former plantation owners demanded that Haiti be invaded, its population enslaved once more. Instead, the French State opted to bleed the new black republic white.
In 1825, in return for recognising Haitian independence, France demanded indemnity on a staggering scale: 150 million gold francs, five times the country's annual export revenue. The Royal Ordinance was backed up by 12 French warships with 150 cannon.
The terms were non-negotiable. The fledgeling nation acceded, since it had little choice. Haiti must pay for its freedom, and pay it did, through the nose, for the next 122 years.
Historical accountancy is an inexact business, but the scale of French usury was astonishing. Even when the total indemnity was reduced to 90 million francs, Haiti remained crippled by debt. The country took out loans from US, German and French banks at extortionate rates. To put the cost into perspective, in 1803 France agreed to sell the Louisiana Territory, an area 74 times the size of Haiti, to the US, for 60 million francs.
Weighed down by this financial burden, Haiti was born almost bankrupt. In 1900 some 80 per cent of the national budget was still being swallowed up by debt repayments. Money that might have been spent on building a stable economy went to foreign bankers.
The debt was not finally paid off until 1947.
Haiti does not need more words, conferences or commissions of reflection. It needs money, urgently. So far, official donations from France are less than half of those from Britain.
The legacy of colonialism worldwide is a bitter one, but in few countries is there a more direct link between the sins of the past and the horrors of the present. Merely a French acknowledgement that the unfolding catastrophe is partly the consequence of history, and not merely blind fate, would go some way to salving Haiti's wounds.
France does not pay for its history. But imagine what the reaction might be if, the next time you receive an outrageous bill in a French restaurant, you declare that payment is non-pertinent, set up a commission of reflection and walk out.
Posted by The Englishman at 7:11 AM | Comments (3) | TrackBack

January 20, 2010
Enough. That's the message.
Voter anger caught fire in final days - The Boston Globe
Angry Massachusetts voters sent Washington a ringing message yesterday: Enough.
Enough, exactly, but will they listen? And will our politicians also stop and think?
Posted by The Englishman at 7:12 AM | Comments (2) | TrackBack

January 18, 2010
Hurrah for the Taxman driving overpaid spoilt brats abroad
Taxman should give stars a sporting chance | Natalie Haynes - Times Online
...yesterday, the story broke that HMRC would be driving sports stars away from big events by trying to grab hefty chunks of their sponsorship deals. Before, visiting sports stars were taxed on the number of days they spent in the UK. Now the plan is to tax them on the percentage of events they do here. That might not be too bad if a sport has lots of events — Roger Federer is scheduled to play 19 tournaments in 2010, only two of which will be in the UK. But it's hard going for marathon runners, who usually race only twice a year. If one of those is in London, they'll be taxed on half their year's sponsorship money for one day's running.
I never really believe it when people wail that taxing bankers will simply drive them out of the country. .... But sportsmen are different — why won't they just run in New York, not London?
Well there is hope here that our streets may be freed from the spindly lycra wearers, at least bankers don't routinely shit in the gutter as they go about their business.
Posted by The Englishman at 6:43 AM | Comments (2) | TrackBack

The Old Reward
US accused of annexing airport as squabbling hinders aid effort in Haiti | The Guardian

The US military's takeover of emergency operations in Haiti has triggered a diplomatic row with countries and aid agencies furious at having flights redirected.
Brazil and France lodged an official protest with Washington after US military aircraft were given priority at Port-au-Prince's congested airport, forcing many non-US flights to divert to the Dominican Republic.
Brasilia warned it would not relinquish command of UN forces in Haiti, and Paris complained the airport had become a US "annexe", exposing a brewing power struggle amid the global relief effort. ...
Yet again there is conflict between those who do and those who posture.
...Take up the White Man's burden--
The savage wars of peace--
Fill full the mouth of Famine
And bid the sickness cease;
And when your goal is nearest
The end for others sought,
Watch sloth and heathen Folly
Bring all your hopes to nought.
Take up the White Man's burden--
No tawdry rule of kings,
But toil of serf and sweeper--
The tale of common things.
The ports ye shall not enter,
The roads ye shall not tread,
Go mark them with your living,
And mark them with your dead.
Take up the White Man's burden--
And reap his old reward:
The blame of those ye better,
The hate of those ye guard--...
Posted by The Englishman at 6:34 AM | Comments (5) | TrackBack

January 17, 2010
Out of Africa Always The Same Old Story
Are mobile phones Africa's silver bullet? | guardian.co.uk

The mobile phone is turning into Africa's silver bullet. Bone-rattling roads, inaccessible internet, unavailable banks, unaffordable teachers, unmet medical need – applications designed to bridge one or more of these gaps are beginning to transform the lives of millions of Africans, and Asians, often in a way that, rather than relying on international aid, promotes small-scale entrepreneurship.
Often the mere fact of being able to speak to someone too far away to meet with easily can be a transforming experience. For fishermen deciding which market is best for their catch, or what the market wants them to fish for, a phone call makes the difference between a good return on the right catch or having to throw away the profit, and the fish, from a wrong catch. For smallholders trying to decide when or where to sell, a single phone call can be an equally profitable experience.
But establishing market conditions is just the start. Uganda has pioneered cash transfers by phone through the innovative Me2U airtime sharing service, which allows a client to pay in cash where they are and transmit it by phone to family or a business associate hundreds of miles away. They receive a unique code that they can take to a local payment outlet to turn into cash.
But it is one thing to develop a secure mobile payment system .. and quite another to get a deal with the international financial regulators that police cross-border cash flows.
The only barrier to even greater mobile use, apart from international financial regulations, are the taxes levied by national governments that can make the cost prohibitive. According to one recent report, despite exponential growth in countries like Uganda there is growing evidence that what for millions is a life-changing technology risks leaving out the poorest.
Improved information, improved markets, people growing richer, less waste because of better resource allocation etc. on one hand; greedy thieving politicians on the other, stifling it. And their justification for continuing to use oxygen is what exactly?
Posted by The Englishman at 7:48 AM | Comments (1) | TrackBack

January 16, 2010
Google or China, which is bigger?
Google beards Chinese tiger - Times Online
Google's dispute with China over censorship and spying is fascinating on many levels. But one aspect that has been largely overlooked is the sheer scale of the financial sacrifice Google is making by taking its moral stand. In pursuit of their laudable aims, the co-founders Sergey Brin and Larry Page are burning dollar bills on an industrial scale.
I don't doubt there is an element of noble sacrifice here but the millions of profit that Google is willing to forgo is a pittance to the economic damage that not having access to Google will cause the Chinese economy. I can't find the reference quickly, even using Google, but i think Worstall for instance pointed out that of the "profits" that Google creates it only gets to keep a percent or so.
So maybe hardball is the game to play.
Posted by The Englishman at 8:33 AM | Comments (1) | TrackBack

January 3, 2010
China First
China will soon have the power to switch off the lights in the West - Telegraph
At a stroke the cold reality of China's attitude to the outside world was laid bare for all to see. Rather than being a partner that can be trusted to work with the West on issues of mutual concern, the Chinese have demonstrated that their default position is that Beijing's only real priority it to look after its own interests.
The idea that a country's leaders look after that country's interests first is so strange and anathematic to our leaders that it is beyond their comprehension and comes as a surprise, whereas our leaders being gullible fools is obvious to the Chinese.
Posted by The Englishman at 8:03 AM | Comments (1) | TrackBack

December 29, 2009
Good and Bad Vs Evil
Bad:
'Take the fight' to terrorists - Bush - Democratic Underground
US President George Bush vowed to "take the fight" to the terrorists behind the London bomb attacks.
"We will continue to take this fight to the enemy and we will fight until this enemy is defeated."

Good:
Obama pledges to take fight to terrorists - The Guardian
Barack Obama yesterday said the US would "not rest" until it has called to account those behind the attempted suicide bombing of a transatlantic flight over Detroit on Christmas Day.
Posted by The Englishman at 7:02 AM | Comments (3) | TrackBack

November 29, 2009
Time to Arrest Seb Coe
Government zeal in pursuing anyone suspected of harbouring paedophilic tendencies may shortly rebound – with unintended consequences for the 2012 Olympic logo.
Earlier this month, the Coroners & Justice Bill 2009 received the Royal Assent. This Act was another of those portmanteau pieces of legislation for which the current government is famous, mixing up new regulations on the holding of inquests, driving offences, provocation in murder cases and, crucially, a new law making it a criminal offence to be found in possession of an indecent cartoon image of a child.


it was the logo's perceived suggestiveness - with many sniggering that it appeared to show Lisa Simpson performing an act of fellatio - that excited internet controversy.
The law will apply where "the impression conveyed by the image is that the person shown is a child". In debate in committee, those arguing for the law were clear that they hoped it would apply even to a few lines scrawled by an individual on a piece of paper for their own enjoyment: and Government Minister Maria Eagle wanted the widest possible interpretation of the law to prevent individuals adding alien characteristics to images, and claiming they were not human.
Given how widespread is the belief in the indecent nature of the Olympic logo, some degree of public embarrassment seems inevitable. First, because the internet is home to what can best be described as an "awkward squad" tendency which does not much like increased regulation of what can be seen and downloaded from the web, this issue is a gift: an opportunity to stick two fingers up at what is seen by many as a legislative step too far.
The horror facing the unpopular Olympics logo is that this is a strict liability offence. If an image is indecent, or held to be so by a jury, it is no good the Olympic Committee claiming that it was not intended as such.

We need to report Sebum Coe and his merry men for this;
"There are few defences to such a charge, although an individual may argue that they did..obtain the image...for purposes of law enforcement."
I only show you this filth to expose the disgusting longings that the British Olympic Committee appear to display.
Posted by The Englishman at 4:28 PM | Comments (1) | TrackBack

November 17, 2009
Mini-me Olympics - Another Money Hole
Still 5 years to go and 2014 Commonwealth Games already dearer than building of parliament
ORGANISERS of the 2014 Commonwealth Games have insisted their lasting benefits will far outweigh rising costs, after they were forced to pump in an extra £81 million, taking the budget to £454m.
I don't suppose we can persuade Paris to host these games....
Posted by The Englishman at 6:09 AM | Comments (0) | TrackBack

November 12, 2009
MOD Bonus Balls
Outrage at £47m bonus for MoD pen pushers
The defence minister Kevan Jones revealed that, in the seven months from April to October, MoD staff received bonuses totalling £47,283,853.
The figure was down on the £52,984,656 paid out in 2008-9, but it was higher than the previous year's £46,103,238 and almost double the bonuses totalling £24,866,213 paid out in 2003-4.
The official MoD figures showed a total of £287,809,049 has been paid out in bonuses to civil servants since 2003 – the year Britain went to war in Iraq.
Phil Cooper, whose son, Jamie, received £200,000 in compensation for injuries suffered in Iraq – last night condemned the bonuses as "absolutely disgusting".
Private Cooper, then aged 18, became the youngest soldier to be injured in the conflict in 2006.
His father said he was "laughing with astonishment" at news of the bonus pay-outs, adding: "What exactly have they done to earn that? How do they justify it?
"I find it ludicrous," Mr Cooper said. "It makes me angry that they are being paid £47 million to pat themselves on the backs.

Yes, what exactly have they done to earn that? What have they done above and beyond their salaried job to deserve a bonus? What risks have they taken that deserve a reward?
Posted by The Englishman at 6:23 AM | Comments (0) | TrackBack

November 9, 2009
Decline and Fall
A bit of the Berlin wall
In my cabinet of curiosities, along side scraps of stone and pottery from empires that have risen and fallen over thousands of years, there lies a painted lump of concrete I picked up about twenty years ago from Berlin. Happy days, we thought we were winning then...
Posted by The Englishman at 5:09 PM | Comments (1) | TrackBack

The Cost of Being Above Criticism
Bloodless President Barack Obama makes Americans wistful for George W Bush - Telegraph
More serious perhaps was Mr Obama's strange disconnectedness over the Fort Hood massacre of 13 soldiers by an Army major and devout Muslim who opposed the wars in Iraq and Afghanistan, had praised suicide bombing and shouted "Allahu Akbar" as he opened fire.
Maybe Mr Obama had been reading the American press, much of which somehow contrived to present the atrocity as a result of combat stress due to soldiers going on repeated war deployments (though Major Nadal Hasan had not been on any) and therefore, no doubt, Mr Bush's fault.
When the television networks cut to the President, viewers listened to him spend more than two surreal minutes talking to a gathering of Native Americans about their "extraordinary" and "extremely productive" conference, pausing to give a cheery "shout out" to a man named Dr Joe Medicine Crow. Only then did he briefly and mechanically address what had happened in Texas.
On Friday, when most of the basic facts were available, Mr Obama tried again. It was scarcely any better. He began by offering "an update on the tragedy that took place" - as if it was an earthquake and not a terrorist attack from an enemy within - and ended with a promise for more "updates in the coming days and weeks".
Completely missing was the eloquence that Mr Obama employs when talking about himself. Absent too was any sense that the President empathised with the families and comrades of those murdered.

Killer's loyalties not queried 'for fear of looking anti-Muslim' - Scotsman.com News

FORT Hood killer Major Nidal Malik Hasan expressed political views that troubled his fellow soldiers, but may not have been reported for fear of them being accused of anti-Muslim feeling.
Posted by The Englishman at 6:56 AM | Comments (1) | TrackBack

November 4, 2009
Why the long face?
Barack Obama recruits Sarah Jessica Parker to arts panel - Telegraph
I'm not sure why this reminds me of the appointment of Incitatus to the Senate, but it does.

Posted by The Englishman at 6:20 AM | Comments (2) | TrackBack